Teens & Young Adults
---
When Asaph Schwapp — known to many as "Ace" — passed away from non-Hodgkin lymphoma, his friend and Notre Dame football teammate vowed to do something big to honor him. And so the Tough as Ace Hero Fund was born. Learn more about St. Baldrick's Hero Funds.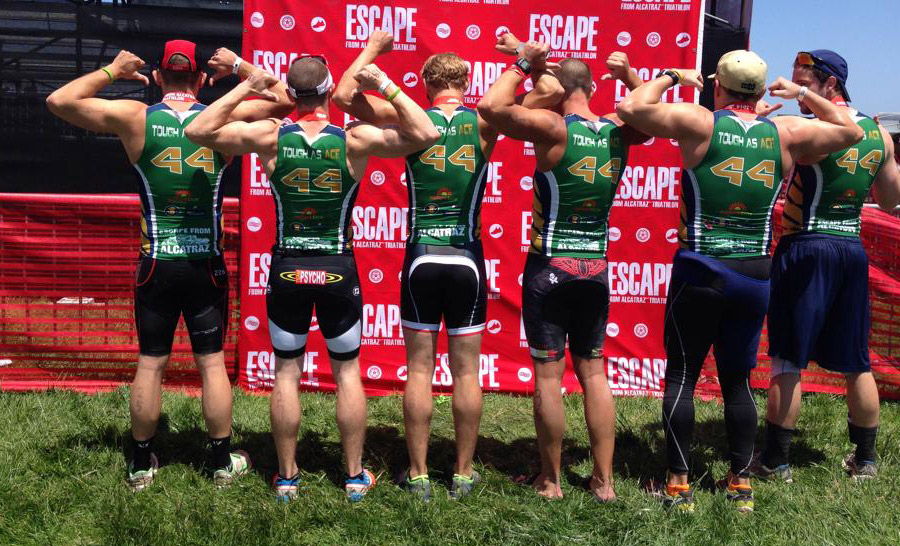 Ace's friends competed in a triathlon to raise money for childhood cancer research in honor of Ace. Their jerseys bear Ace's football jersey number.
Mike Anello
still remembers his first encounter with Asaph Schwapp. It was Mike's first football practice as a freshman at Notre Dame University and he was running down the football field, headed toward the small spot between Ace and another equally hulking player ready to block him.
---
---
---
---
---
---
---
---
---
---
« Newer Posts
Older Posts »