Families
---
Honored Kid Ava struggled with eczema and severe, life threatening allergies for most of her life. Then, at 5 years old, Ava was diagnosed with biphenotypic leukemia, a rare form of childhood cancer. After tough treatment and relapse, Ava passed away in January 2017, when she was 8 years old. Her mom, Esther, shares a post from 2016 that shows what it's like to face the impossible choices that are all too typical for families dealing with childhood cancer – choices that no parent should have to make.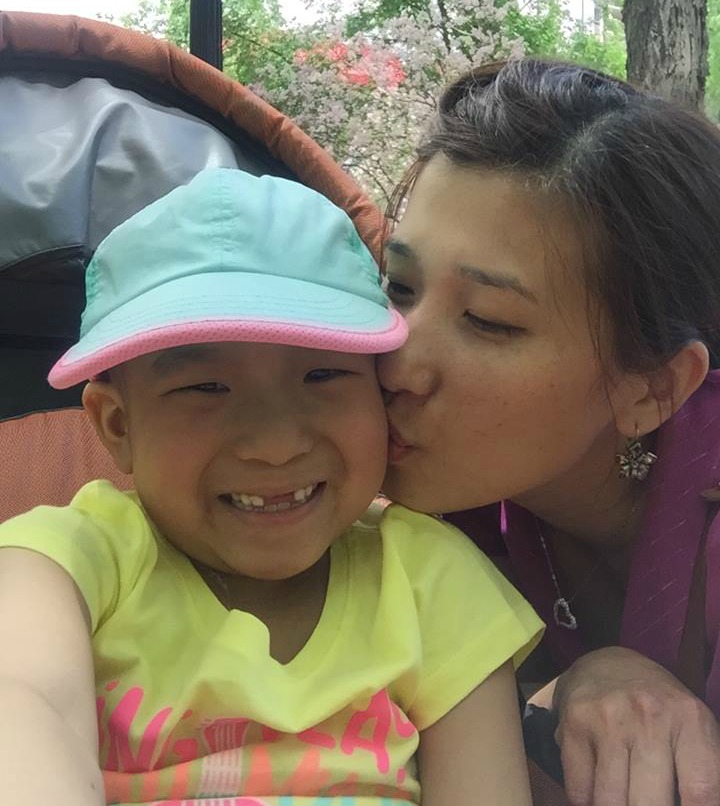 In a moment of joy between mother and daughter, Esther and Ava smile for the camera in front of blooming lilacs.
July 30, 2016
Because Ava's cancer is so rare, she's never really fit into standard protocols. Doctors have scrambled to keep her alive these past two and a half years using different regimens. They've even moved to newer drugs when conventional medicine failed.
And now that we are up against the wall, Mike and I have been invited into the conversation.
We are asked questions like: "What is your end goal?"
"What intensity chemos are you comfortable with?"
"Are you looking to prolong life or are you looking for a cure?"
With every question comes an answer that changes the course of treatment.
---
---
---
---
---
---
---
---
---
---
&nbsp
Older Posts »