---
---
---
---
---
---
Families
---
Ambassador Alyssa celebrates two birthdays every year — one for herself, and one for her leg. Today, the anniversary of Alyssa's first big surgery for childhood cancer, her mom remembers that day and shares how far Alyssa has come.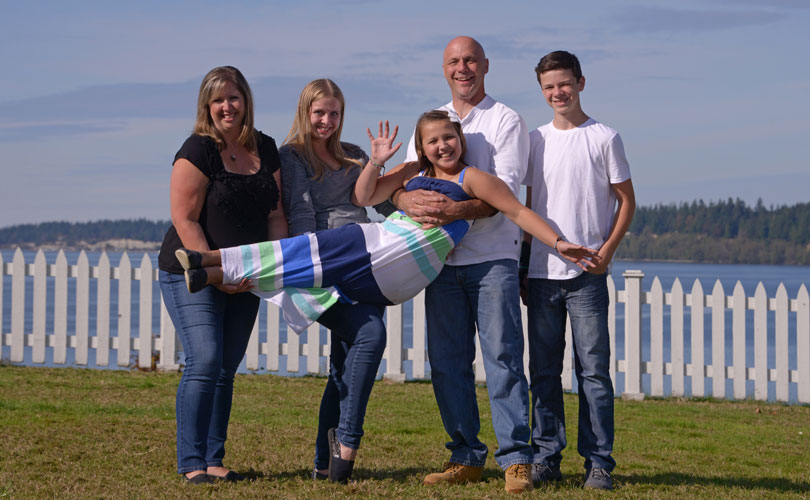 A joyful Alyssa is cradled by (left to right) her mom Michella, sister Kalie, dad Harold, and brother Jacob.
Someone recently asked me why December 16 is hugely significant to us as a family.
It's the day my 11-year-old daughter Alyssa had a major surgery that changed her life forever.
It's the day my sweet girl got a new leg.
---
---
---
---
&nbsp
Older Posts »