---
---
---
---
---
Kids with Cancer
---
After his fourth shave for St. Baldrick's, Aaron found out he had childhood cancer. The end of March marked one year of remission for Aaron. He shares his thoughts after his sixth St. Baldrick's event. (Find an event near you!)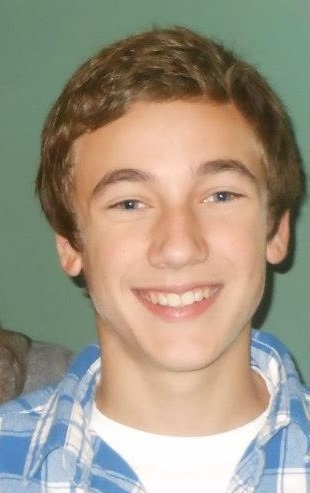 Aaron in 2012 before he was diagnosed with pediatric cancer.
I was 11 the first time I participated in a St. Baldrick's event. It was 2009 and I was at a swim meet when my coach mentioned there would be a
head-shaving event
to benefit childhood cancer research right in my home town of Lawrenceville, New Jersey.
At that time, I thought the idea of shaving my head would be cool and kind of fun. I was one of the only kids in my town to participate. After a few more years of being a shavee, I learned more about the St. Baldrick's Foundation and the importance of raising money and shaving your head to support children's cancer research.
I created my own team, the Bald Buddies, and encouraged some friends from school to raise money and shave their heads with me. As the years went on, my team, as well as the event, grew larger and larger.
Around Thanksgiving of 2012, I noticed a grape-sized bump on the side of my neck. My mom thought it was a swollen gland but since I didn't have any other symptoms, we waited to see if it changed or went away.
---
&nbsp