What goes through a shavee's head when the clippers start buzzing? Seven-time shavee and head-shaving event emcee Collin Yarbrough is ready to tell all. Read on for 25 thoughts from the man himself…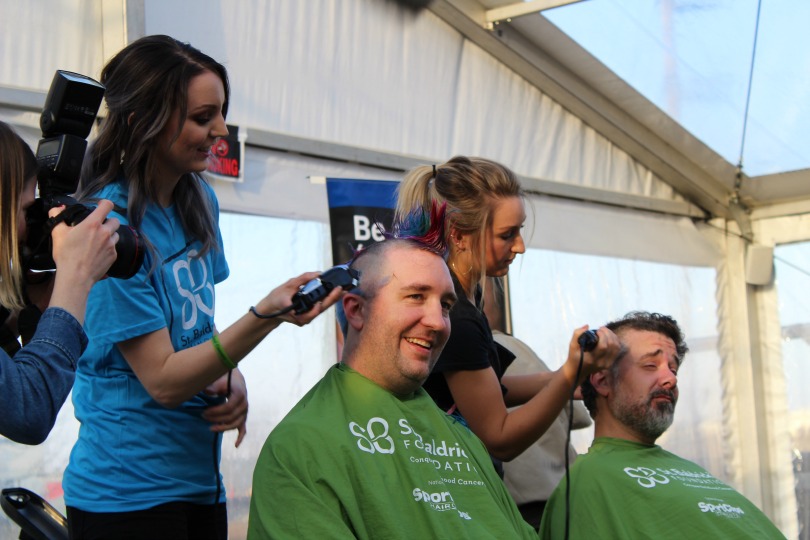 Collin shaves at the Glenwood South head-shaving event in Raleigh, North Carolina.
1) In just a few minutes I'll have less hair than Mr. Clean and Captain Picard combined.
2) I'm another year older. Am I sure my hair will grow back?
3) I mean… I have heard stories that it just stops growing back.
4) Oh, crap. What if it comes back grey?
5) How much is hair dye?