Dr. Joseph Lubega has big news — he's bringing specialized pediatric cancer training to his home country of Uganda, thanks to his St. Baldrick's International Scholar Grant and a partnership between Baylor College of Medicine and Texas Children's Hospital. Read on for more about the pioneering program and why it will be a lifesaver for kids with cancer in the region.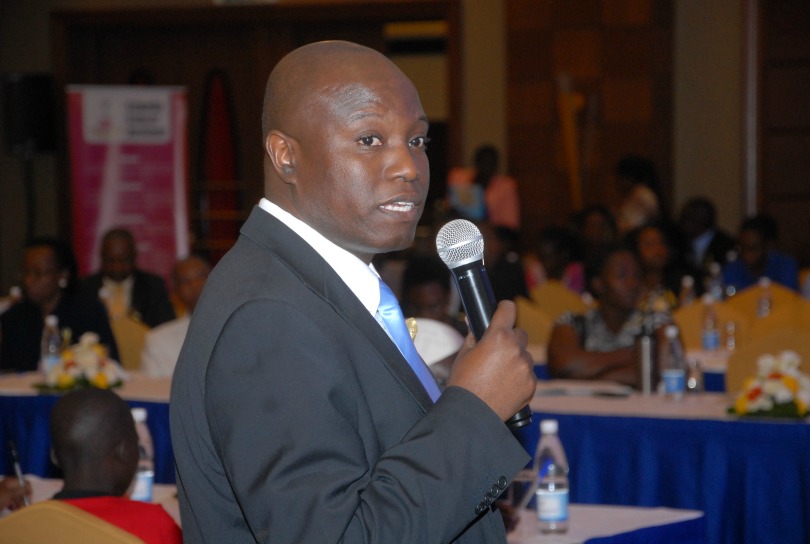 Dr. Lubega speaks at the launch of the fellowship program in Uganda earlier this month.
Lack of diagnosis, poor care, staggering drug costs, a deficit in specialized medical training for doctors — all of these factors make survival rare for a kid with cancer in Africa.
But St. Baldrick's researcher Dr. Joseph Lubega hopes to change that with a pioneering program that will train a new wave of East African pediatricians in children's oncology and hematology.