Tina and Carlos' childhood cancer journey didn't begin with their son Phineas' diagnosis in 2013. It began seven years earlier with their second child, Althea. On the 10th anniversary of Althea's death, Tina shares how she continues to honor her daughter's memory.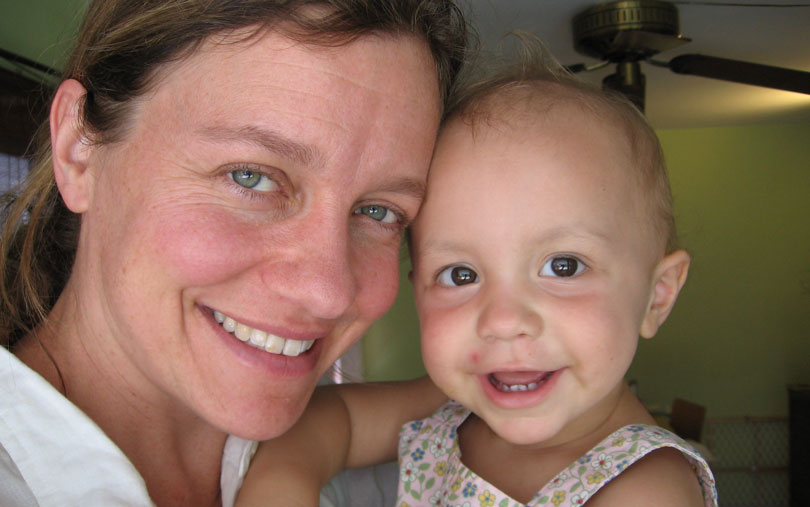 Althea and her mom.
December 1. I can feel it in my bones days before it arrives. Late fall, Thanksgiving leftovers gone, dead leaves, frost, Christmas coming, my daughter dying in my arms.
A fact of my life for 10 years now — my daughter Althea died of cancer when she was 2 years old.