---
Childhood Cancer
---
For some kids with cancer, getting a bone marrow transplant can be a blessing, but for others it can be a curse. That's because of a complication called Graft-Versus-Host Disease or GVHD, which not only causes immense suffering — it can also be fatal. Enter Dr. Melissa Mavers, a St. Baldrick's Fellow who aims to stop GVHD in its tracks and help kids with cancer live long, healthy lives after transplant.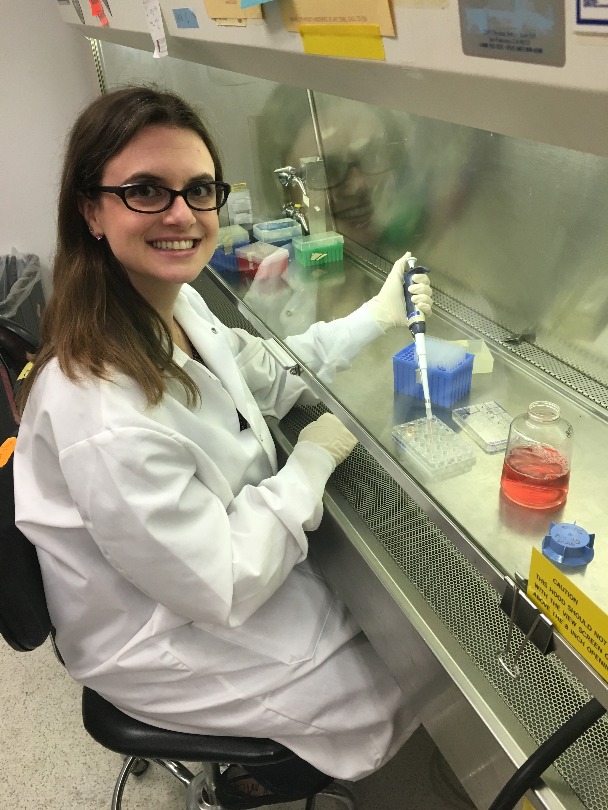 Dr. Melissa Mavers works in the lab at Stanford University Hospital. A St. Baldrick's Fellow, Dr. Mavers is an instructor of pediatrics in the Division of Stem Cell Transplantation and Regenerative Medicine at Stanford University.
For a kid with cancer and their family, a bone marrow transplant can mean a clean slate and a new beginning. But it's not easy. The procedure involves intense, high-dose chemotherapy and sometimes radiation, which wipes out the kid's bone marrow cells and immune system. This forces them to remain in isolation at the hospital, so they don't get sick.
"The destroyed cells are then replaced with cells from a donor to not only help rebuild their defense systems and their ability to make blood but also to fight any last cancer cells that remain," explained Dr. Mavers.
---
---
---
---
---
---
&nbsp