---
---
---
---
Do What You Want
---
Miriam's son Holden was diagnosed with Stage IV Wilms tumor in 2010. Now, three years after his death, Miriam thinks of her son whenever she hops into her car. Why? Read on to find out how Miriam has turned something we see every day into a memorial for her son and a unique fundraiser for childhood cancer research.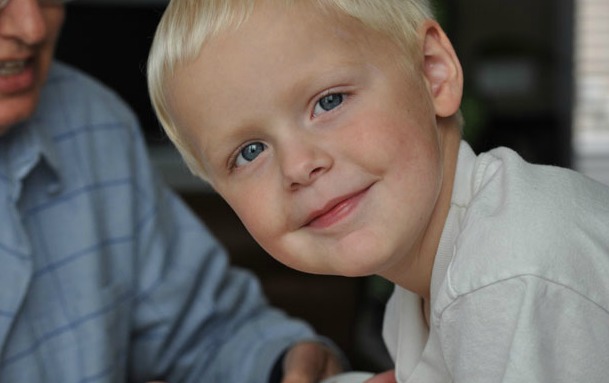 In October 2010, St. Baldrick's 2016 Ambassador Holden was diagnosed with Wilms tumor. He lost his left kidney and endured intense chemo and radiation treatment. Holden showed no evidence of disease for about a year, but then a tumor was found on his other kidney. Before he could receive a kidney transplant, cancer was found in his lung.
In 2012, we celebrated a year of remission for our son Holden with our first head-shaving fundraiser for the St. Baldrick's Foundation.
Several months after that event, Holden was back in treatment for the same cancer on his other kidney. When cancer stole him from us in May 2014, we decided that a Hero Fund with St. Baldrick's was the best way to honor Holden's memory and work to fund research. We have organized head-shaving events and Do What You Want fundraisers since then, and we are always looking to do more.
---
---
---
---
---
---
&nbsp
Older Posts »