Families
---
We may be welcoming new Ambassadors soon, but not before we give our 2016 Ambassadors a chance to share some final thoughts about the past year. Read on to find out just how much the St. Baldrick's community means to these amazing kids and their families.
---
Kids with Cancer
---
Holden loved every minute of life. He was relentless in his pursuit of being a "normal" kid, even during intense treatment for Wilms tumor — riding the bus, going to first grade, playing baseball, being a friend.
---
Families
---
Holden loved every minute of his almost-seven years of life. Now, his family and friends are raising money for childhood cancer research to help other kids like him. His mom, Miriam, tells his story.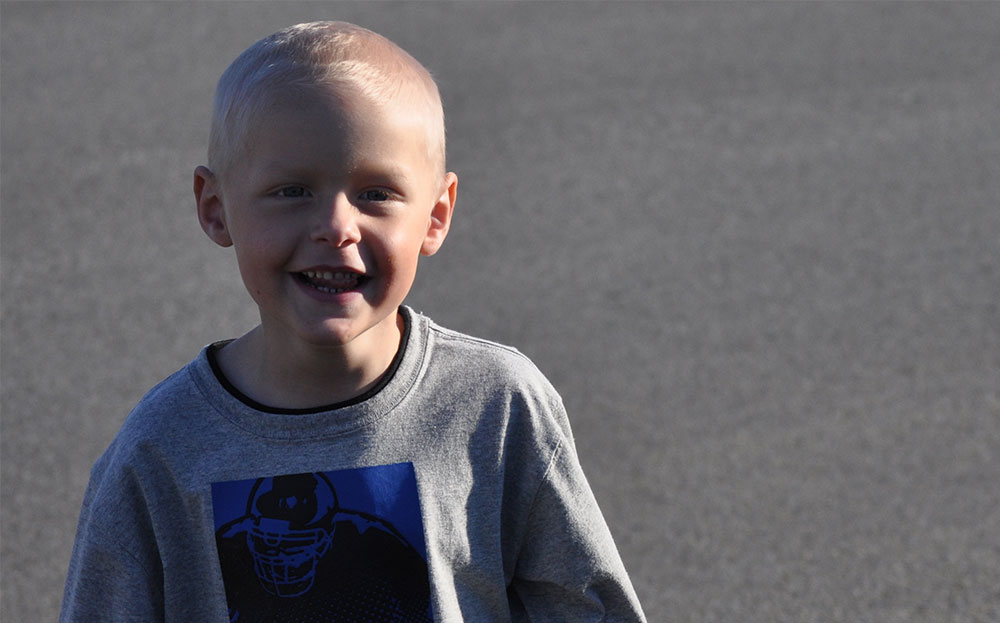 Holden was 3 when he was diagnosed with Wilms tumor, a type of childhood cancer.
In September 2010 Holden got a sudden severe stomachache that progressed from "stomach bug" to "constipation" to what we later learned was a large
Wilms tumor
on his left kidney.
At first the oncologists told us, "If your child has to get a cancer, this is the best one," though I would never put the words "best" and "cancer" in the same thought as my son. Pathology results later showed Holden had stage IV Wilms tumor with "diffuse anaplasia," or "unfavorable histology." The thumbnail sketch is that it is an all-or-nothing battle, and there is not a second chance if you don't win with your first offense.
---
&nbsp