Families
---
Holden loved every minute of his almost-seven years of life. Now, his family and friends are raising money for childhood cancer research to help other kids like him. His mom, Miriam, tells his story.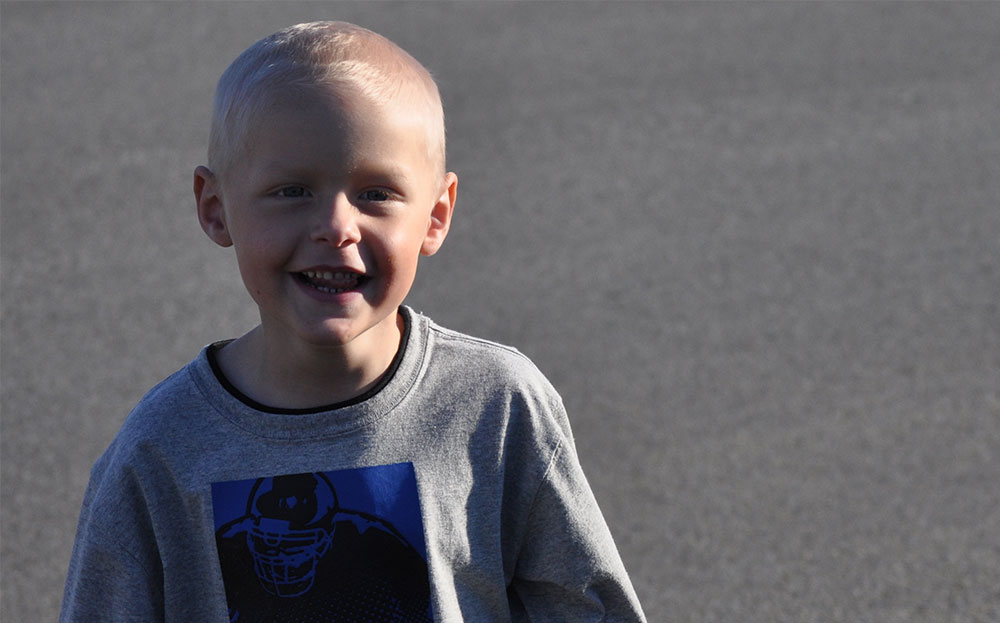 Holden was 3 when he was diagnosed with Wilms tumor, a type of childhood cancer.
In September 2010 Holden got a sudden severe stomachache that progressed from "stomach bug" to "constipation" to what we later learned was a large
Wilms tumor
on his left kidney.
At first the oncologists told us, "If your child has to get a cancer, this is the best one," though I would never put the words "best" and "cancer" in the same thought as my son. Pathology results later showed Holden had stage IV Wilms tumor with "diffuse anaplasia," or "unfavorable histology." The thumbnail sketch is that it is an all-or-nothing battle, and there is not a second chance if you don't win with your first offense.
---
---
---
---
---
---
---
---
---
---
« Newer Posts
Older Posts »