Families
---
When 2010 Ambassador Sara was diagnosed with Wilms tumor in 2008, it was a birthday surprise her family did not expect. The now healthy 11-year-old and her family are still committed to fundraising for childhood cancer research, and they recently took a trip to Northwestern University to visit the St. Baldrick's researcher her Hero Fund is helping support. Her mom tells the story below.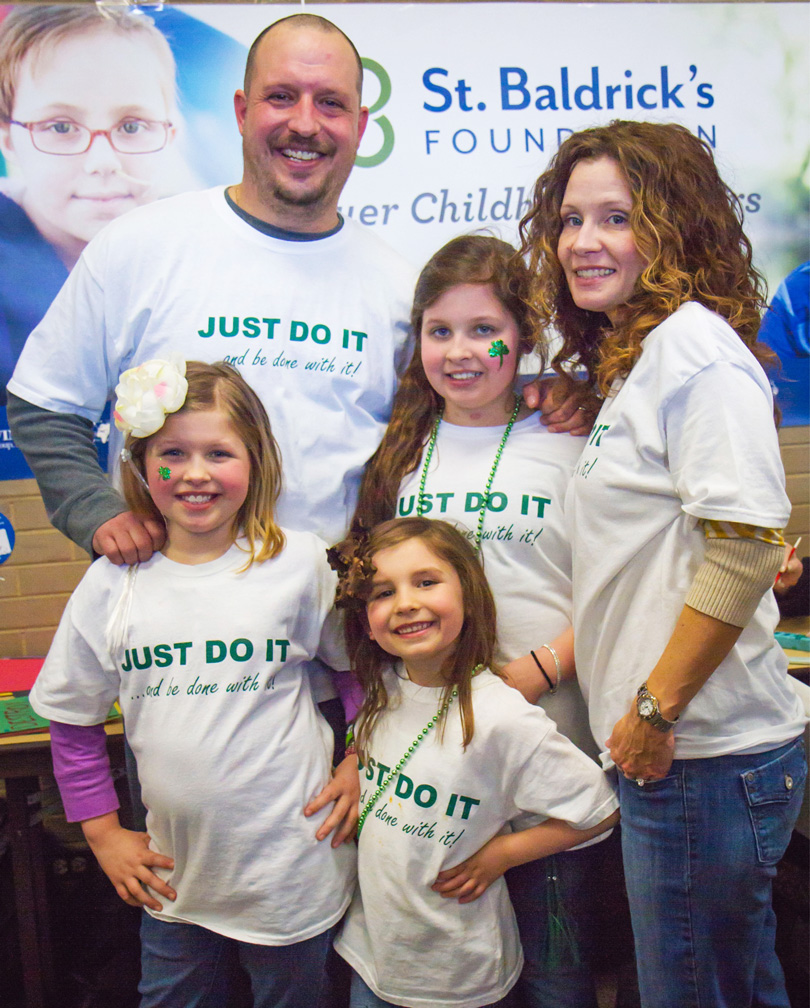 Sara, bottom left, and her family at a St. Baldrick's event in 2013.
I feel sick with guilt looking at this picture of our daughter Sara blowing out her fourth birthday candles.
29 days later, cancer barged into our home and attacked Sara.
---
Families
---
By Erin Martorano, mother to Sara, St. Baldrick's 2010 Ambassador Kid
I was feelin' a little "off" earlier this week.
Not sick —
like something was not right.
I was in our kitchen making hair bows.
I was watching the Olympics on TV.
I felt nauseous with worry.
What is my problem?
THUMP!
---
&nbsp