Head-Shaving
---
When Tom agreed to shave his head for the first time, he was simply doing it to help fund childhood cancer research. Then, Tom met Honored Kid Keira, and his decision to shave for St. Baldrick's took on a whole new meaning.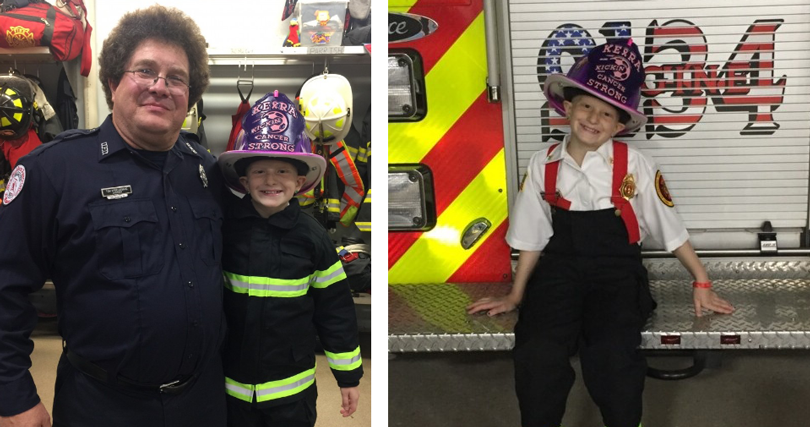 Honored Kid and Honorary Firefighter Keira poses with her custom-made helmet at the O'Fallon fire station.
Tom is a local firefighter in O'Fallon, Missouri. Keira is an 11-year-old girl currently undergoing treatment for a type of childhood cancer called rhabdomyosarcoma.
And the two of them are the best of friends.
---
---
---
---
---
---
---
---
---
---
&nbsp
Older Posts »