Families
---
Diagnosed with a rare sarcoma when he was a toddler, Honored Kid Alan passed away five years ago. With his chubby-cheeked grin and bright personality, the 2014 St. Baldrick's Ambassador has inspired all of us — and as his mom writes in this blog, Alan's impact continues to be felt in a big, brilliant way. Read on to learn how…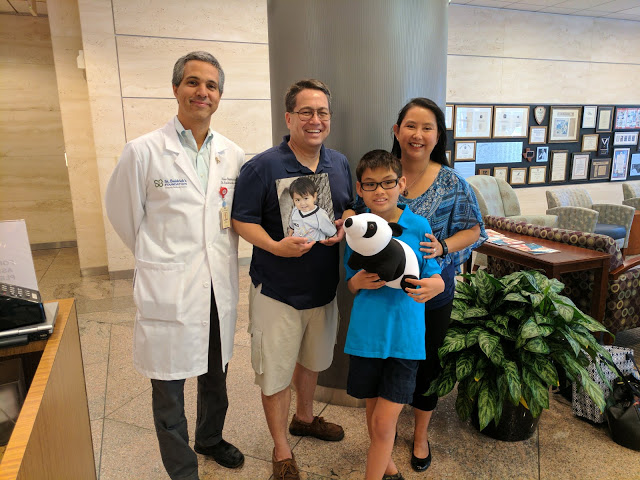 Dr. Nino Rainusso meets with Alan's family, plus Hilly the bear, a stuffed panda purchased in Washington D.C. to represent Alan's lost opportunities.
Four years ago, we established a Hero Fund with the St. Baldrick's Foundation to raise money for sarcoma research in Alan's memory. Last July we were thrilled to share that the fundraising we had done through Alan's Sarcoma Research Fund had given us the opportunity to name a grant.
Dr. Nino Rainusso of Baylor College of Medicine at Texas Children's Hospital would be named the Alan's Sarcoma Research Fund St. Baldrick's Scholar for his work in identifying and examining the most difficult-to-treat cancer cells from patients at Texas Children's.
---
---
---
---
---
---
---
---
---
&nbsp