---
---
---
Families
---
Ambassador Grace's oncologist was so important to their family that when they learned he was moving 1,800 miles away, they thought about moving with him. Grace's mom, Rebekah, explains what this change means for them.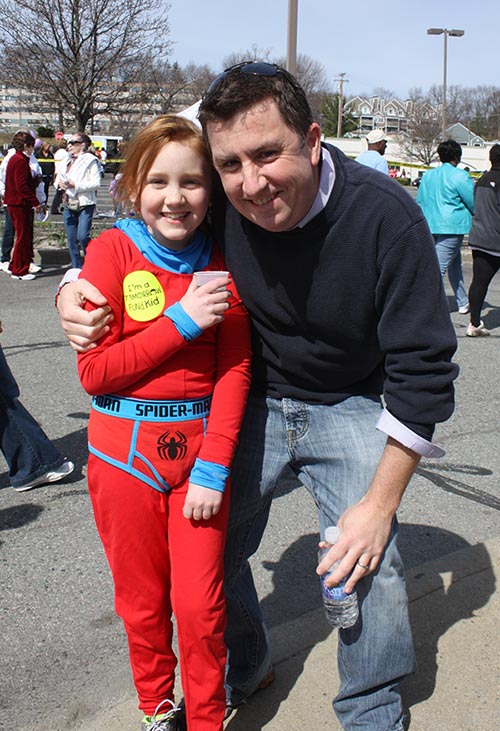 Grace and her pediatric oncologist, Dr. Doug Harrison.
Grace
loves her oncologist.
She has declared repeatedly that her relationship with Dr. Doug Harrison is one of the few benefits of having been diagnosed with childhood cancer. He is kind and funny and supportive, and he talks directly to her. For my husband, Russell, and me, he is responsive and knowledgeable and willing to work as part of a team to offer her the very best care.
We met him on her first night in the hospital in September 2007. Our trip that morning to the neurologist to discuss Grace's headaches had fast-tracked us to the ER for a CAT scan, a brain tumor diagnosis, and then upstairs to the ICU for steroids. Doug arrived with social worker Stephanie to introduce himself. I was eager for anyone to tell me what was going on and how to explain it to Grace.
---
---
---
---
---
---
---
&nbsp
Older Posts »