Ambassador Alan's mom, Judy, shares why this time of year is particularly difficult — and why it's fueling her passion to fight for more childhood cancer research funding.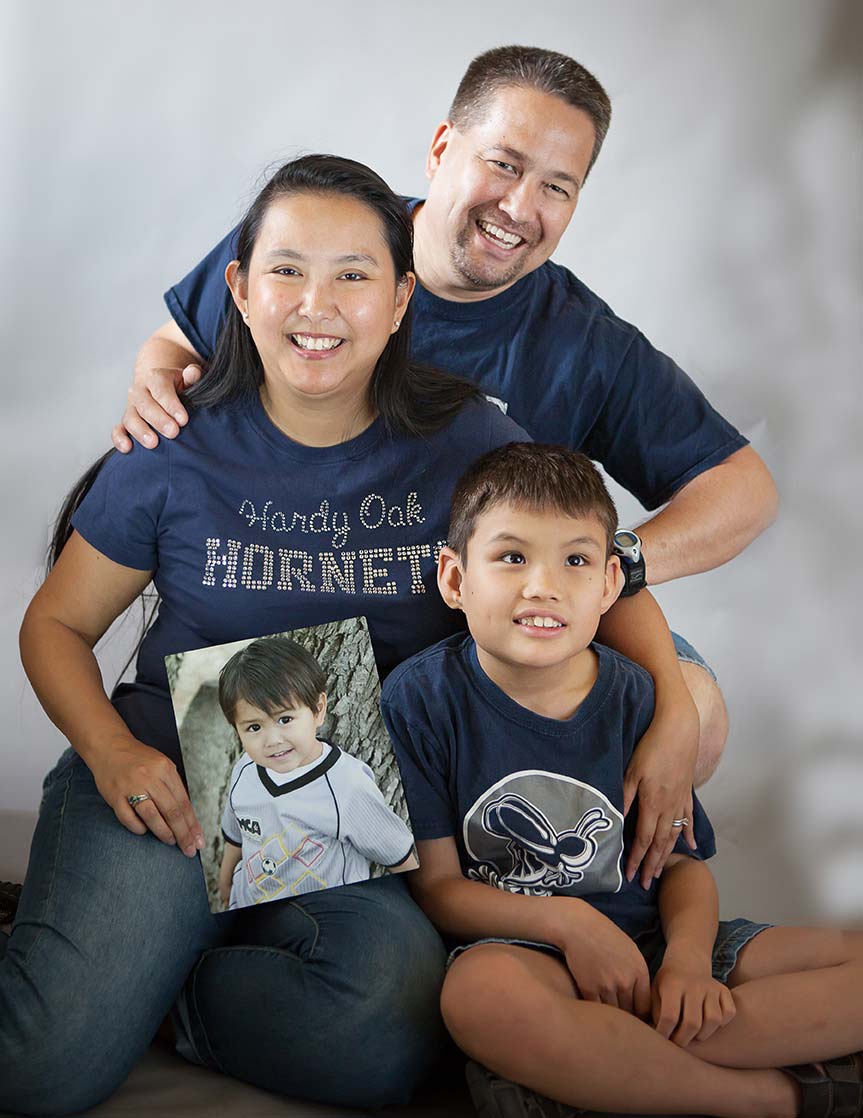 Photo by S.L. Smith Photography.
As everyone is heading back to school, we are faced with another missed milestone. They sneak up on us with startling regularity — birthday, diagnosaversary,
angelversary
. But back-to-school season has a special poignancy.
Between chemotherapy, recovery from his hip amputation, and salvage treatments for the last recurrence of his tumor, Alan was barely able to spend a year in preschool. The isolation of treatment was hard on him. It didn't help that he was too stubborn as a baby to wear a mask while he was in the hospital, which meant he was trapped in his room with little opportunity to interact with other people.
Alan was so excited the first day he went to school, and he actually cried when the bus brought him home because he had so much fun. He stopped crying after a few days once he realized that he got to go to school every day!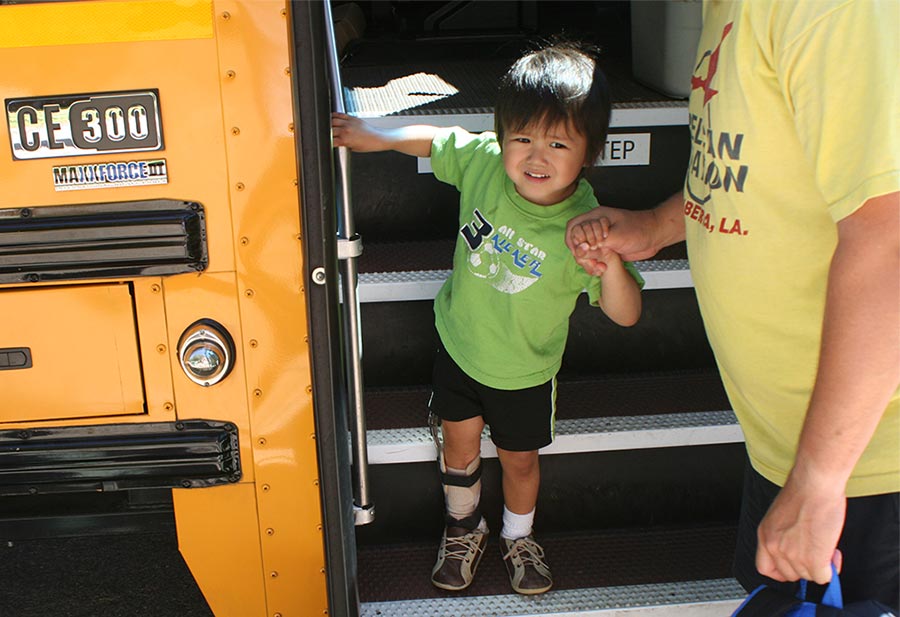 Alan loved school so much, he cried when the bus took him home.
It was hard last year — the first year without Alan and the year he should have started kindergarten. And as the new school year approaches, we are again confronted with the missed milestone, the missed potential, the loss.
What would Alan be learning this year?
How much bigger would he be?
What size t-shirt would he be wearing this year?
What would he choose for his back pack?
Would he still love Kung Fu Panda, or would he have moved on to something else?
Would he be playing with the girls like his big brother, or would he be rough housing with the other boys?
Would his love of numbers and letters mean he was a star pupil, or would his spirited personality mean trouble?
Another school year that he's going to miss just drives home what childhood cancer took away from us — all that Alan could have been done and been.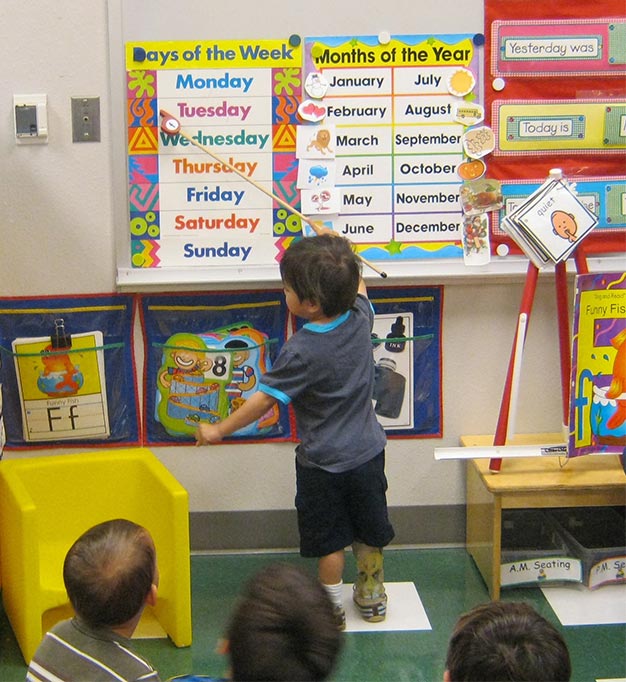 Between chemotherapy and multiple hip surgeries, Alan was barely able to spend a year in preschool.
We were able to meet Dr. Eugenie Kleinerman, head of the division of pediatrics at MD Anderson Cancer Center, and tour her lab recently. She, too, is passionate about the potential
productive years of life lost
when kids with cancer have their lives cut short and works to fight it. Seeing the research done at Dr. Kleinerman's lab and meeting the grad students that she and her colleagues are mentoring and grooming for pediatric cancer research gave us hope and renewed our purpose.
To top it off, we learned that one of Dr. Kleinerman's fellows, Dr. Catherine Boston, received a grant from St. Baldrick's for her immunotherapy research! Knowing that the money we raised through Alan's Hero Fund is going to support young researchers like Dr. Boston, whose work will help kids like Alan for many years to come, made us even more determined to fight for more childhood cancer research funding.
We have said that Alan was our super nova, a star that shines brighter but with a much shorter life span — a star that explodes with an intensity that can exceed an entire galaxy of stars as it comes to the end of its life. And that explosion of light forms the building blocks for new stars and new planetary systems.
Since Alan couldn't grow into his own potential, we have to be that explosion for him. Funding childhood cancer research will be Alan's legacy through us — taking all our love for him, taking all the motivation his loss has given us, to fight childhood cancer in his name and in his memory.
Be a part of Alan's legacy. Support childhood cancer research with a donation to Alan's Hero Fund.
Donate to Research
Read more about St. Baldrick's 2014 Ambassadors: