One year ago today, childhood cancer claimed Ambassador Alan's life. His parents, Harold and Judy, reflect on his journey and what this day means to them.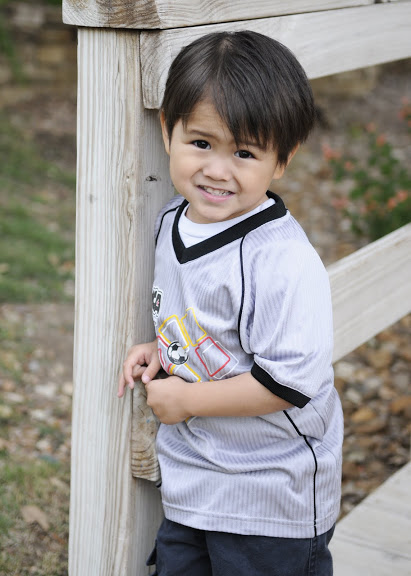 Alan was diagnosed with a rare sarcoma in his hip at 17 months old.
We often hear how special we are as a family. To take what we went through and turn it into drive to raise money for research for a cure. How we've shown steadfastness in the face of adversity.
Maybe we are special. But if we are, it is because you — our friends, our family, our community — have made us that way.
Dealing with childhood cancer has sometimes been described as facing the dragon. The thing is, though, it is rarely possible to take on the dragon alone. Usually, you want an army at your side. They're there to fight with you, to help you up when you fall, to take up the fight when you need to rest. And what we have seen in our army of supporters, we have also seen when we look in the mirror. We know that if you had to, you would rise to the occasion as we had to, because we saw it in how you rose to help us.
We truly do not believe we are special, but circumstances have forced us to step up to the challenge. While obviously there are some people out there that break in the face of adversity, we know that our friends, neighbors, and community are the type of people who would face it head-on as we have, because they have been beside us and behind us to hold us up through our trials.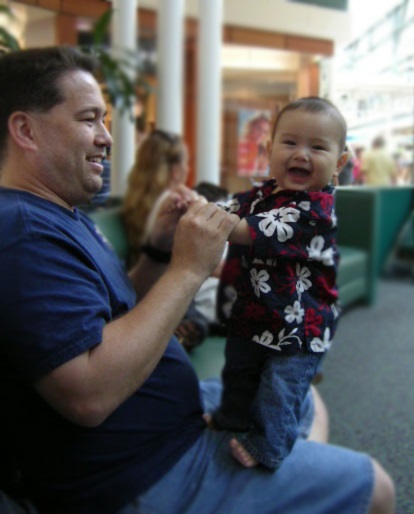 Baby Alan with his dad, Harold.
It was hard to face a new year for the first time without Alan, but knowing that he would continue to make an impact as one of five
St. Baldrick's 2014 Ambassadors
was something for us to focus on. And we are grateful for wonderful friends that are organizing fundraisers to recognize the first anniversary of Alan's passing.
Through Alan's fight, we met some childhood cancer survivors who gave us hope that not only could Alan beat cancer, but also pursue a full life. Shelby Robin was one of Alan's wonderful nurses at MD Anderson. Dr. Greg Aune shaves with Harold at the St. Baldrick's San Antonio event, sits on the organizing committee for the event with Judy, and is a pediatric oncologist and physician-scientist at the Greehey Children's Cancer Research Institute.
We looked at them and hoped we were looking at Alan's future. Alan was so sharp, so curious, and had so much potential. He was tenacious and relentless, qualities that sometimes drove us crazy but that stood him in good stead through his fight with cancer, and we hoped they would carry him through his future.
Supporting childhood cancer research is important to us. We hope that one day other families won't have to observe an anniversary like this. We hope that one day more kids will have Shelby and Dr. Aune's future. Continuing the fight keeps Alan alive for us, creating a legacy for him — one that he didn't have the chance to create for himself.
Fight to cure kids' cancer. Get involved today.
Get Involved
Read more stories on the St. Baldrick's blog: