Peter's daughter Maddie was diagnosed with childhood cancer in February 2011. After a long journey of surgeries, chemo and radiation, the 4-year-old girl's scans have been clean and her father has been profoundly changed by the experience. Peter explains.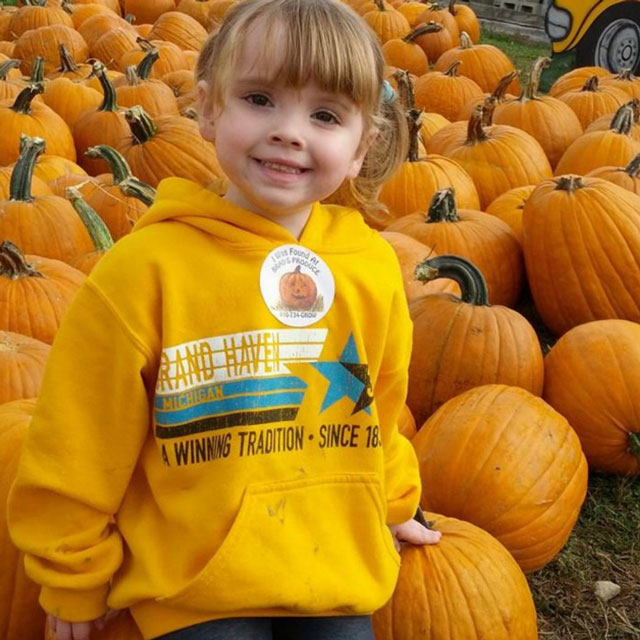 Peter's daughter Maddie fought childhood cancer and finished treatment three years ago. She has been declared NED or no evidence of disease.
My daughter Maddie started her cancer battle when she was an infant, before she was old enough to know what was happening or why. Her treatment ended three years ago. Today, she's a mostly healthy kid who takes in stride the side effects of a cancer battle she doesn't remember. Life seems so easy for her these days. For me, though, her battle was transformational.
Maddie was diagnosed with childhood cancer as an infant.
The shock, the emotional trauma, and the constant vigilance stay with you, and it colors how you see the world.
In the three years since Maddie's treatment ended, I have yet to be able to fully let my guard down.
No, not when we're going back to clinic every few months for scans and blood work, or following up with other specialists – all to go hunting for something we pray isn't there.
Not when long-term surveillance studies show that, as a result of the treatment that was necessary in order to save their lives, our surviving kids often endure nerve and organ damage, and face the risk of secondary cancers and increased mortality.
Not when doctors hesitate to do a diagnostic x-ray of, well, anything for any purpose thanks to all of the x-rays, CT scans, and radiation doses she already received.
Not when — thanks to losing a major organ and lymph nodes to the cancer fight — even choices for basic, over-the-counter medicines for pain relief or fever reduction are limited because of the known stresses they can place on her body.
So I am transformed and owe much to those who supported my family and saved my daughter's life, including the pediatric oncology researchers who have in turn been supported by the St. Baldrick's Foundation.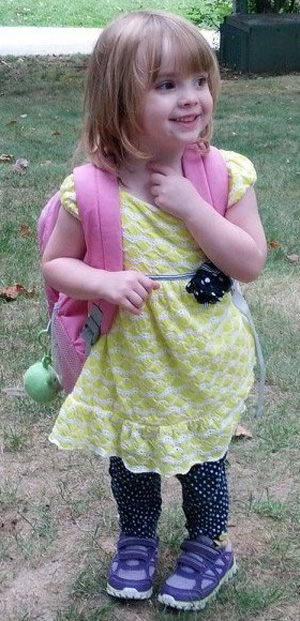 Maddie got to go to her first day of preschool after being declared NED, or no evidence of disease.
That's a big part of the reason why I am a three-year St. Baldrick's shavee℠ and team captain. I've encountered some of the most extraordinary people at shave events, and their parents, too. To see our Honored Kids, especially the ones still in treatment, at these events cutting loose and doing their best to just be kids is to be inspired and to be reintroduced to your sense of humility.
You don't come away from these events without an appreciation for how much progress has been made and how much more work remains. You don't come away from these events without knowing exactly who benefits from all of this work.
Why go all-in and shave?
I shave to pay tribute to the angels who have left this world far too soon.
I shave to ensure that when other parents must face their child's cancer battle, they have the benefit of the advances born of the work of tireless researchers (and the fundraising efforts that support them) and medical professionals who refused to let them go through this alone and in the dark.
I shave to help fund research on treatment methods, so long-term side effects can one day find a lasting home in history instead of in our children's present and future.
I shave because every other boy and girl battling childhood cancer deserves the same chance of survival as my daughter.
Give kids with cancer a chance. Become a shavee.
Shave for research
Read more stories from the St. Baldrick's blog: