Real-Life Stories
---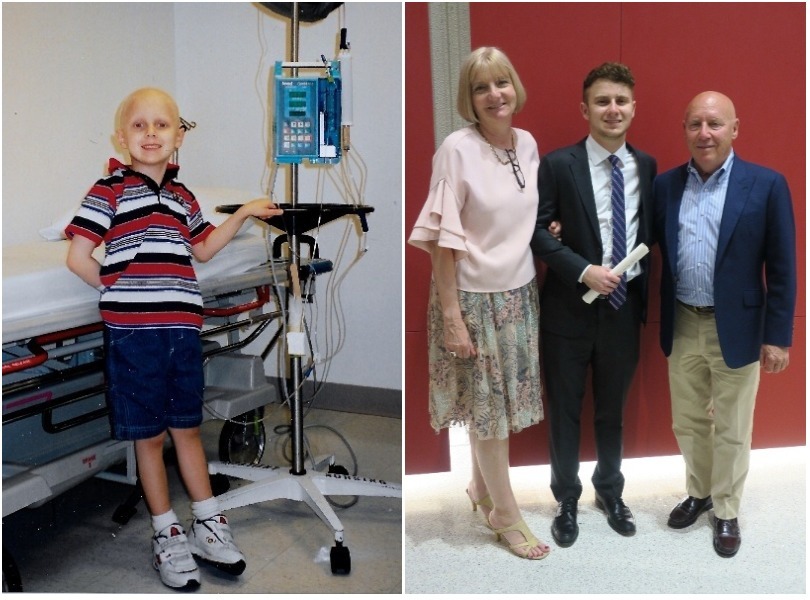 (Left) Sean in treatment at Memorial Sloan Kettering Cancer Center in New York. (Right) Sean with his mom, Marcia, and dad, Richard, during his graduation from Indiana University.
Honored Kid Sean Kligler graduated from college in May. The day was a tangle of emotions – happiness and sadness both.
"At graduation, I was happy — all those years of schooling finally paid off. I was able to get a college degree," he said. "Of course, I was sad as well. I really enjoyed my time in college and I made some really good friends along the way."
But there was another emotion mixed into that bittersweet day. It was gratitude. That's because when Sean was 5 years old, he was diagnosed with childhood cancer. And when you have cancer, surviving to graduate college, or even attend college, is anything but guaranteed.
---
---
---
---
---
---
---
---
---
---
« Newer Posts
Older Posts »