Childhood Cancer
---
A child's eyes see the love in their parents' faces and the joy of their siblings. They see the vibrant colors in a box of crayons and the sparkle of rain on a flower. Sight helps kids navigate their classroom, their playground and their world. But what happens when pediatric cancer attacks that precious sense?
With retinoblastoma – an eye cancer in children that is usually diagnosed before the age of 3 years old – a kid can lose their vision to the cancer and their long-term health to the harsh treatment. They can even lose their lives.
That's what tumor immunologist Dr. Vanessa Morales-Tirado and her St. Baldrick's Summer Fellow, Zachary Goldsmith, are working to change.
Our Summer Fellow grants give students the chance to work in childhood cancer research labs with expert mentors. Think that's pretty cool? Then learn more about St. Baldrick's grants >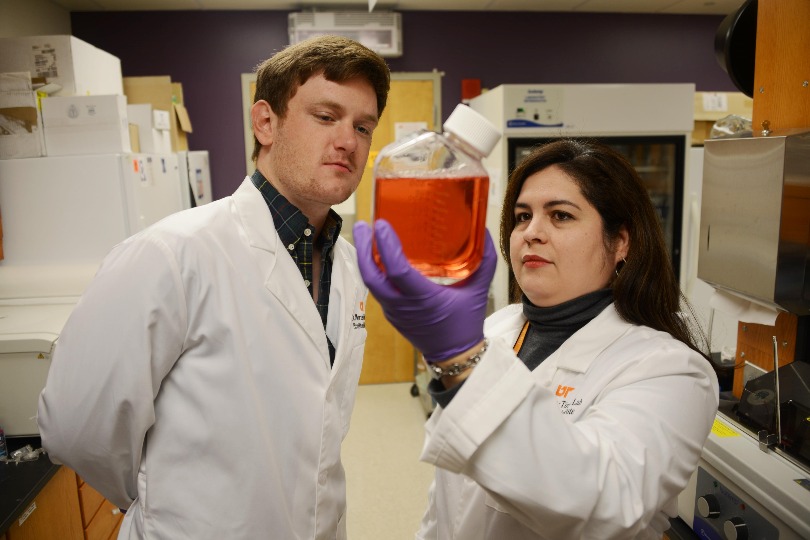 Dr. Vanessa Morales-Tirado, with the University of Tennessee, works with Zachary Goldsmith, a St. Baldrick's Summer Fellow and PhD candidate, in the lab.
---
---
---
---
---
---
---
---
---
---
&nbsp
Older Posts »