Facts
---
The Furco family spent their holiday vacation traveling somewhere they've dreamed of going — to Italy with their child Ambassador Abby, who had cancer. How'd they do it? Read on for 11 travel tips from Abby's mom, Patty, who is ready to share how you can successfully take a child with medical needs on a trip of a lifetime.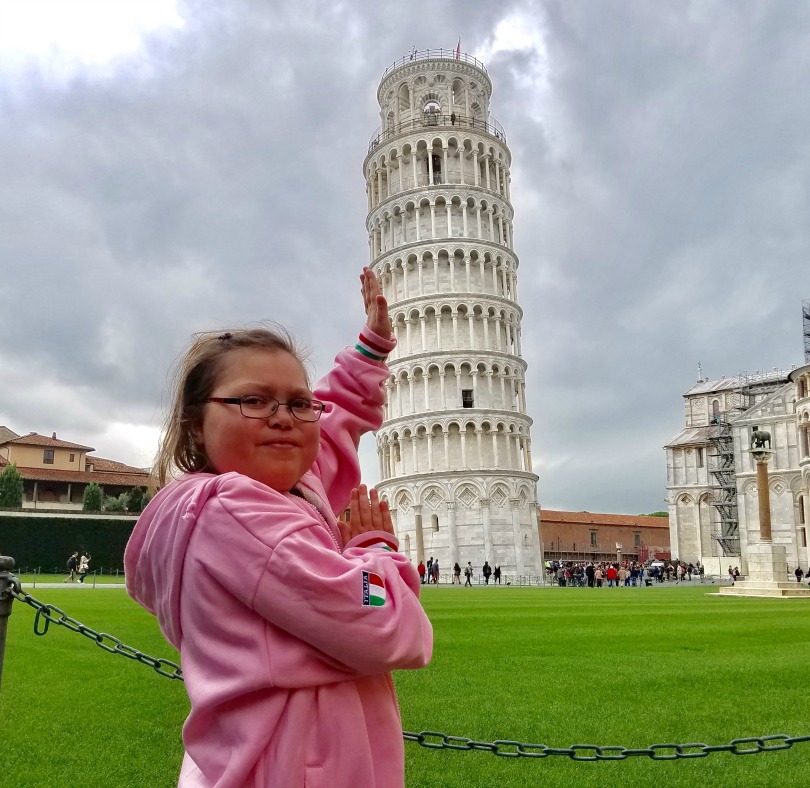 Ambassador Abby pretends to hold up the Leaning Tower of Pisa while on vacation in Italy.
Traveling with family is tough. But vacationing with a child in treatment or with ongoing medical needs brings it to another level. It takes a lot of forethought, from the what ifs, to making sure you have the right supplies, to planning for proper medication storage during travel – whew, it's exhausting just thinking about it. But all the hard work is so worth it.
---
---
---
---
---
---
---
---
---
---
« Newer Posts
Older Posts »