Real-Life Stories
---
Marianne's daughter, Melissa, is a 31-year survivor of pediatric brain cancer — essentially, she's a miracle. But being a survivor doesn't mean that the childhood cancer journey is over. Just the opposite. Here is Marianne with the story of a recent difficult chapter of Melissa's ongoing struggle with the long-term effects of her treatment.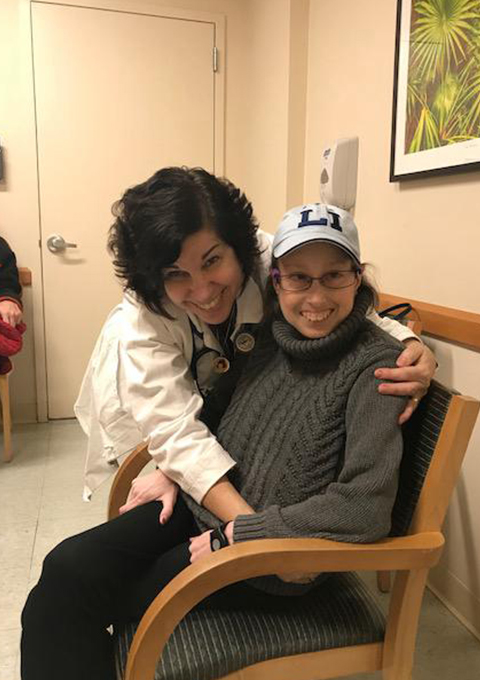 Marianne's daughter, Melissa, with her nurse of 31 years. Melissa was diagnosed with brain cancer as a child and has since struggled with severe long-term effects from the intense treatment she received.
It's been over 31 years and it can still make my heart race with fear. Cancer. Cancer. Cancer.
Melissa, my daughter, has lived independently for over 17 years, despite limitations caused by treatment for pediatric brain cancer. Seventeen years after finishing treatment, she began suffering through many seizures and 8 strokes. She was forced to quit her job with Disney and rely on disability benefits to pay her bills.
Learn more about childhood cancer survivors like Melissa >
---
---
---
---
---
---
---
---
---
---
« Newer Posts
Older Posts »