Research
---
For kids with cancer, pain is a part of life. But what happens to that pain when you teach pediatric patients martial arts and meditation? With some help from an MRI machine, a group of karate kids, and a St. Baldrick's Supportive Care Research grant, researcher Dr. Hilary Marusak is going to find out.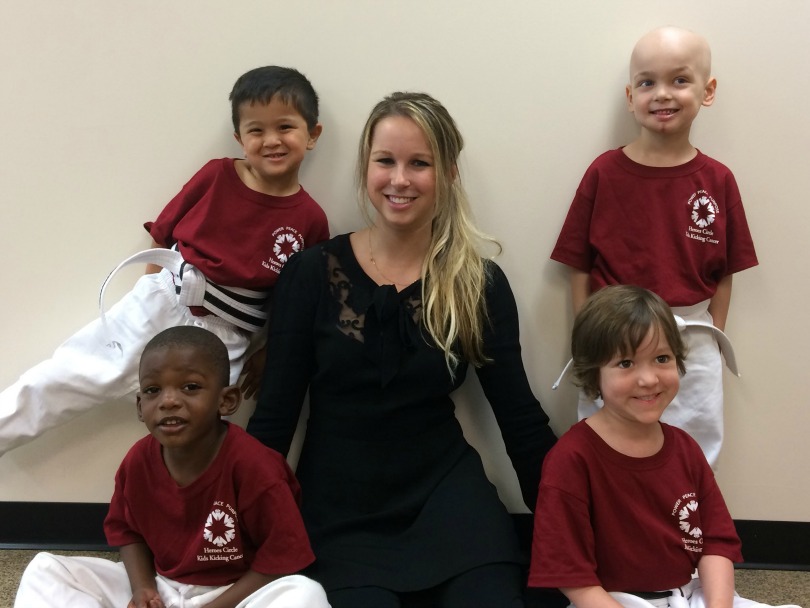 Dr. Hilary Marusak, a postdoctoral research fellow at Wayne State University, visits with a group of young martial artists during a session of the Kids Kicking Cancer program.
Neuroscientist Dr. Hilary Marusak may be new to the world of childhood cancer, but she's no stranger to what kids with cancer and their families experience every day – stress. Working for the past several years in high-crime parts of Detroit, Michigan, she saw how stresses, like violence and abuse, could harm a child for life.
"The brain, when it's developing, is really sensitive to these types of adverse experiences," she explained. "So, that's why I was really interested in understanding how that affects the brain and how we can intervene and get the brain onto a healthier trajectory for kids who are exposed to those types of experiences."
---
---
---
---
---
---
---
---
---
---
&nbsp
Older Posts »