Stay informed about childhood cancer breakthroughs and stories. Sign up for our newsletter.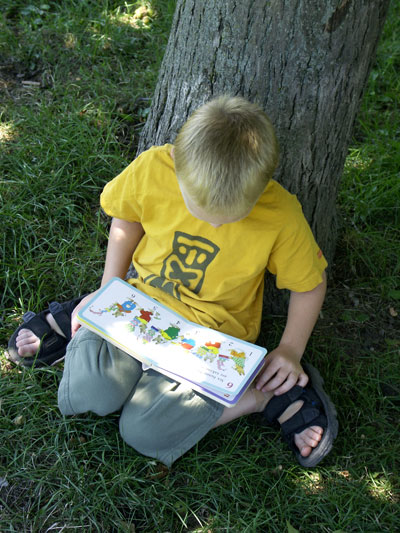 Dr. Noll conducted a school-based study to help brain tumor survivors be more included by their peers. Photo by Sherrie Smith.
Going back to school after months or years spent in treatment for
childhood cancer
can be difficult for any kid. But for many brain tumor survivors, it's an even bigger challenge.
Brain tumor survivors are often left with physical and mental scars from their tumor or its treatment — things like slurred speech, jerky movements, memory problems, and learning difficulties, according to Robert Noll, Ph.D., a pediatric psychologist and St. Baldrick's Supportive Care Research Grant recipient at the University of Pittsburgh.
These same kids are viewed by their peers as "different" and often have difficulty forming and maintaining friendships, Dr. Noll explained. "We know from doing work in classrooms previously that they are isolated, victimized, don't have friends and aren't well-liked, as a group," he continued, adding that this puts them at increased risk for getting picked on and bullied. "I felt like I had an obligation based on the data to try to think of doing something that would make a difference."
So Dr. Noll turned to the number-one place where kids interact with their peers: schools.
He and his team conducted interventions in eight classrooms of brain tumor survivors, ages 6 to 15, in upstate New York. Using a peer-based approach, they worked directly with peer-nominated classroom leaders — kids who were seen by their classmates as popular — to teach them how to include kids who might get left out.
The hope was to change the culture of the classrooms by working with kids who were well-liked and best poised to make a difference.
And they did make a difference. By the end of the study six months later, the brain tumor survivors in the intervention classrooms reported having more friends than before the intervention, while the reported number of friendships of the brain tumor survivors in the five control groups didn't change.
What's more, the response from the peer leaders was overwhelmingly positive, suggesting that these interventions could have a lasting impact. "They said it was a great experience. They asked if we'd be coming back next year. One kid in eighth grade said something to the effect of, 'I didn't realize I had these responsibilities because I was popular,'" Dr. Noll recalled.
The trial was what researchers call a feasibility study, a necessary first step to show that a study like this — a school-based intervention — can be done on a larger scale. "This was something that had never been done before," Dr. Noll explained, adding that the novelty of a project like this can make it very difficult to find funding.
That's why St. Baldrick's support was so essential, he continued. "Folks like St. Baldrick's and other smaller foundations that will take chances on new ideas allow these things to move forward."
You can help childhood cancer research move forward. Donate now.
Donate to Research
Read more about brain tumors in children: