Two and a half years ago, Ambassador Aaron was just finishing treatment for non-Hodgkin lymphoma. He's still in remission, and this week he's starting his freshman year of college over 300 miles away from home. He shares this quick update.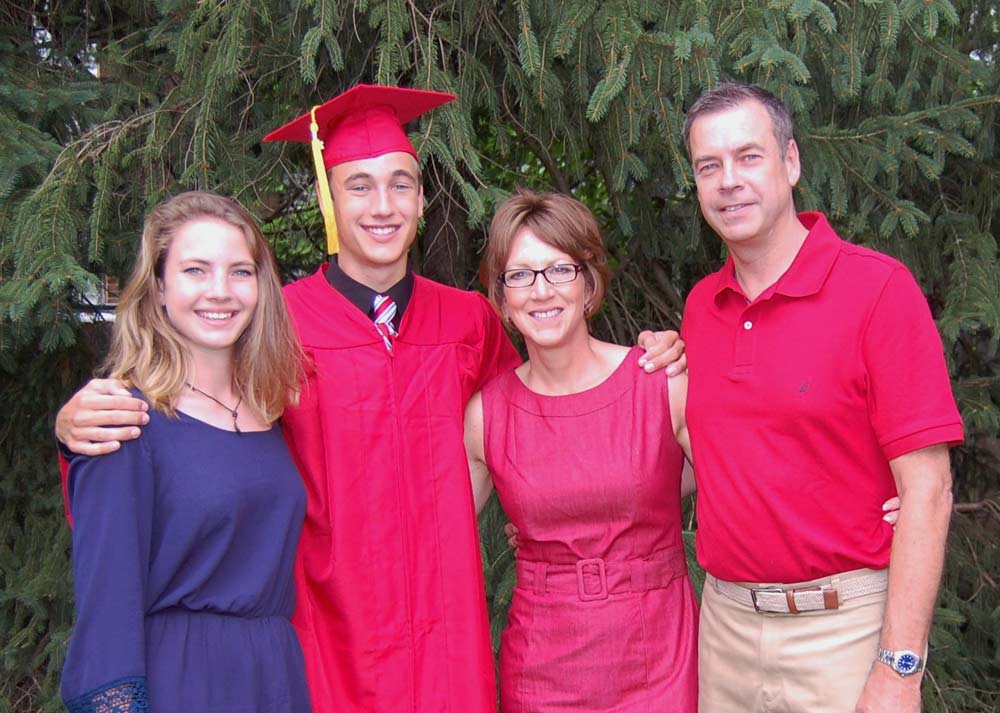 Aaron stands with his family at his high school graduation ceremony.
Unfortunately summer is nearly over, but it also marks the beginning of a new stage of my life. This week I'll be starting my studies at the University of Pittsburgh. It is bittersweet that I am leaving high school behind, but I am excited for all of the fun experiences and new friends I will make over the next four years.
Learn more about Aaron's childhood cancer journey >
I am thrilled to share that my last scans in June were all clear again! This will extend my scans from every three months to every six months. While I'm at school I won't have to worry about seeing a doctor. My next check up will be during my winter break in December.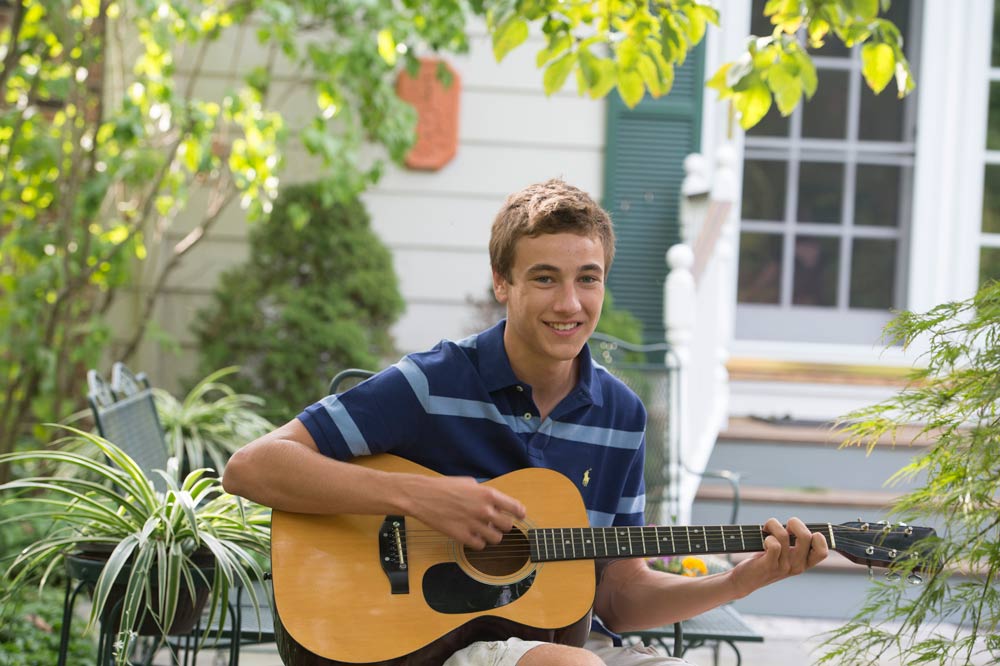 Aaron plays his guitar on a beautiful summer day.
Because of the amazing life saving research made possible by funding from organizations like St. Baldrick's, I can focus all of my attention on my schoolwork.
St. Baldrick's has been a huge part of my life for the past seven years and I hope to continue participating while I'm in college by creating my own team or joining one that already exists at the University of Pittsburgh.
Give more kids the chance to grow up and pursue their dreams. Invest in childhood cancer research today.
Donate to Research
Read more on the St. Baldrick's blog: