---
Do What You Want
---
Alex Penny is a physical therapist who recently completed a grueling Ironman triathlon. His inspiration? A former patient, Ambassador Caroline. "She gave me the courage to fight through every cramp and all the nausea and exhaustion of training this past year," Alex writes. Read on to see how Ambassador Caroline pushed Alex to keep going — and to raise over $4,000 for childhood cancer research along the way.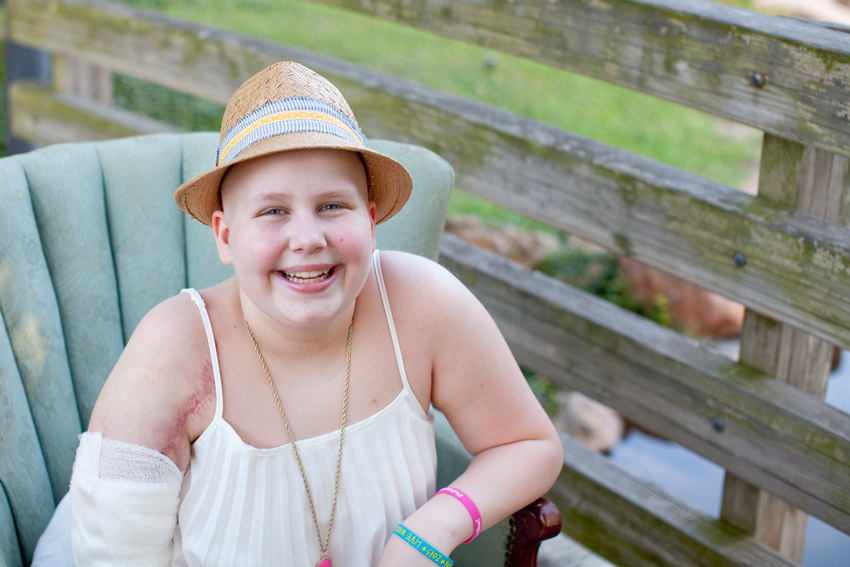 Caroline was diagnosed with osteosarcoma in January 2014 and spent much of that year in the hospital in Houston.
This past Labor Day wasn't about long weekends, trips to the lake or backyard BBQs. I was riding my bike 100 miles on Saturday, running 18 miles on Sunday and swimming 2 miles on Monday. A typical training weekend for me, over the last year anyway.
I am a physical therapist at a major cancer hospital in Texas. I specialize in the rehabilitation of pediatric bone tumor patients, most often following major orthopedic reconstructive surgeries. This is how I met Caroline Richards and her family.
---
---
---
---
---
&nbsp