Kids with Cancer
---
2015 Ambassador Daisy relapsed with medulloblastoma in September 2015. Since then, she's been through surgery, radiation and chemo. Then she went in for scans to see if the treatment was working. Daisy's mom, Natalie, shares the results.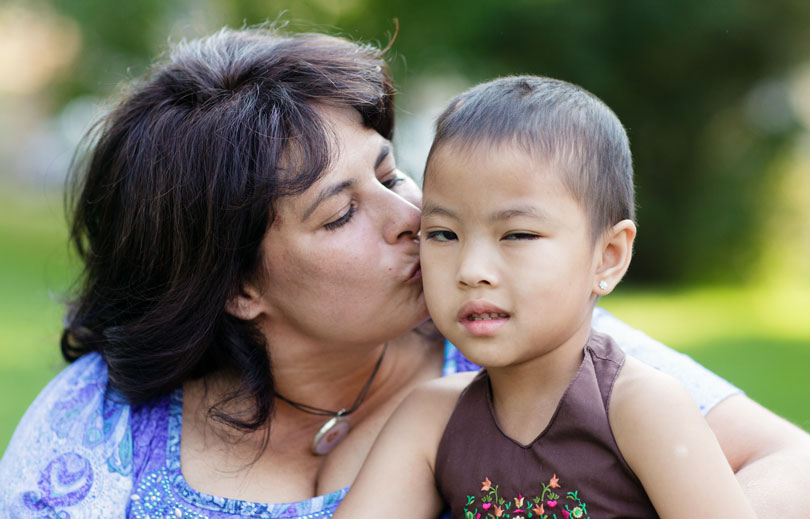 Daisy smiles as her mom, Natalie, gives her a kiss.
It had been 92 days since we heard the devastating news of Daisy's relapse of medulloblastoma. Her brain and spine MRI was only a few days away, and emotions were high.
Her doctor at the children's hospital told us that if the scan showed any progression of disease, treatment would stop. Our beautiful 9-year-old daughter would be put on palliative care.
How could words like that sink in?
---
---
---
---
---
---
---
---
&nbsp