Families
---
It would have been Justin Miller's 12th birthday today, if childhood cancer hadn't taken his life in January 2014. His sister Kelly reflected on the time she was with him, and without him, and shares the wisdom she wants to pass on to others going through tough times.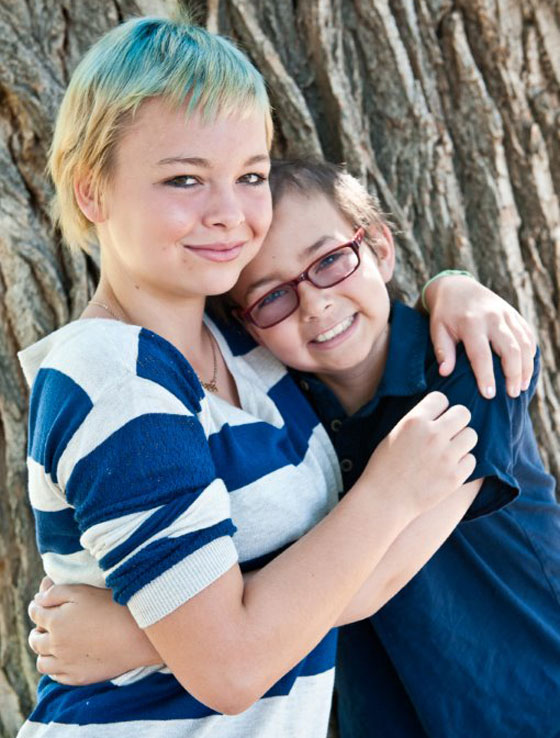 Kelly and her brother Justin. Justin fought neuroblastoma for seven and a half years.
The past 16 months have been rough. Actually, that is an understatement.
Some days are better than others, and for a while, my days weren't complete. I didn't want to cry — I was afraid that if I started I wouldn't stop. I kept everything in and that wasn't the best for anyone.
I wanted to stay strong for everyone, because Justin was our rock. He was the one who kept everyone together, so I felt it was my job to prove to everyone that I was strong.
I have learned that you do not need to be strong. My brother died — it is OK to be sad.
---
---
---
---
---
---
---
---
---
---
&nbsp
Older Posts »