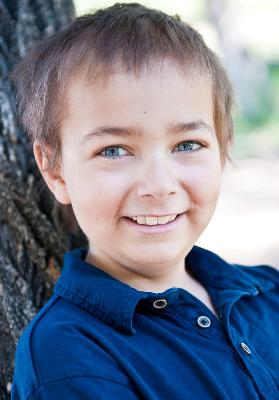 Justin is fighting childhood cancer for the seventh time
The last few days have been a whirlwind. 
Justin
has felt pretty cruddy since early last week.
Sunday we had a bit of a glimmer of hope that things were getting better, but by early Monday we knew they were not. After an intense day of vomiting and various other issues to include some internal bleeding, he was admitted to the hospital. We needed assistance to get this under control. I had been doing nightly fluids, meds every three to four hours around the clock, working with the doctors at the hospital with me being home with Justin, but it just didn't seem to matter.
In addition to all of this, he has also managed to lose over 10 pounds in the last two weeks. He was very sick and we are both exhausted.
After spending the night in the hospital, everything seemed to be looking up Tuesday after 24 hours of round the clock fluids and meds. He was released to my care with the direction to continue round the clock meds and fluids. I continued the meds, but the fluids never arrived from home health care. I called and checked on them around 8:45 Tuesday night and apparently there was a mix up. He was doing okay though, so I figured it would be okay.
I continued round the clock meds. He woke up this morning with high hopes of going to work and school for a little while, but to our dismay, he got sick again – over and over again. We were already working with the hospital on the nightly fluids issue, so calling in to tell them he was sick again was a piece of cake.
Off Justin trotted to the clinic to again get fluids and IV meds. We have started this week of oral chemo only – week three. Unfortunately today is the second day of him being sick before the pills could start to work and our insurance company won't replace the pills he has rejected and I wasn't able to rescue them. We desperately need to get him stable and feeling good and eating. He is very close to having a feeding tube placed but that doesn't help much when you are constantly vomiting and having GI issues.
We are in a hard place right now. We really need him to tolerate this alternating cycles of chemo – neither cycle is hard core, both are normally easily tolerated by kids, except, of course, my Justin. This is the only option we have currently. However, if he continues to get sick, this option could diminish quickly. Talking to our home oncologist, they are really trying to get him through the first six weeks – we are currently on week 3. I found out the cocktail was a 12 week cocktail, not just 6 as I had originally thought. The hope is to get him through the first 6 weeks and scan during week 7, which is the last week of September to see where we are at with the cancer.
I pray constantly that it is working.
Justin is having a hard time being sick all of the time and not at school. He has mentioned repeatedly that he is close to wanting to stop treatment. It is hard to talk to your child about what stopping treatment means when you are looking at cancer progression and no other options.
But I can understand where he is coming from – constant vomiting for a week isn't any fun either. Then you add the nose bleeds, the esophagus tear and diarrhea along with being weak from it all and not eating. He is trying so hard to stay positive and push through. I am truly in awe of what he has been able to do despite how crummy he feels and how tired he is. He is a true hero to me in every sense of the word.
Sorry for the lack of updates. I am truly concentrating on getting him through this. I am forever grateful for my friends and the many errands and prescriptions and groceries and various other things they have done over the last couple of weeks to allow me to concentrate on Justin and his health.
Please continue your prayers.
Love and peace,
Lori
Read more of Justin's childhood cancer journey or start a fundraiser to help kids just like him.