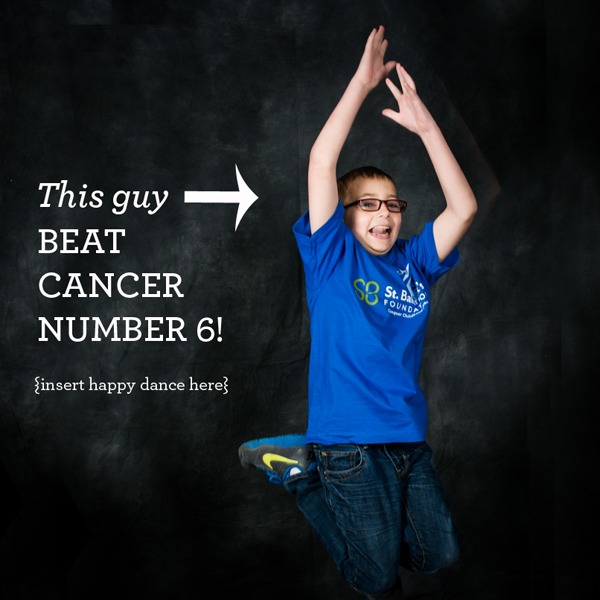 10-year-old Justin Miller was diagnosed with neuroblastoma in 2006 and has just beaten cancer for the sixth time! Photos: Silver Kite Photography
OK, you might want to sit down for this one. No, maybe stand up. Maybe sit and then stand?
Justin's official scan results are in…Drum roll, please…
Justin has officially beaten cancer #6!
Justin is currently 100% cancer free.
NED.
No evidence of disease! NADA! Nothing! Zip! Zilch!
We are beyond ecstatic. We are on an incredible HIGH right now. AMAZING. Just absolutely amazing!
Once you have recovered from the results, stand up with us and do a HAPPY DANCE! I happy danced with tears of JOY running down my face a little while ago! I will happy dance all day long!
This news by far is the very best news we can get and totally not what we were prepared for. Not only has the progression stopped, it is gone! GONE!
Justin and his team worked hard for these results and endured a lot of unhappy times, but the end results are far better than we could have ever dreamed. Beating cancer #6 with a body that still has some strength — YES!
As always, we couldn't have done this alone. We thank God for the patience and plans set forth and for the everlasting strength inside of Justin's body to fight and the MIRACLE once again laid upon us.
We thank all of Justin's family, friends and fans. He said it when he relapsed in February — as long as he has all of you and Legos and music, he could beat this cancer again. And he did!
Thank you for your continued love, support, and prayers, and for standing with us no matter how bumpy this journey gets and how often we repeat the yucky parts that make you sick.
We are on a quest for a cure for Justin here on Earth, and for the kids that come behind Justin, and those that are standing next to Justin, so they don't have to get cancer six times, let alone once. We think about our ANGEL friends daily and how they have helped us get to where we are now.
We love St. Baldrick's and Stand Up to Cancer — please continue donating to them so they can continue on the quest for a cure. They are so close, I just know it!
Last, find some time to celebrate with us today, with your family, even for a minute. Life is so precious. Appreciate what we have today. Get up and happy dance like you have never happy danced before, it is good for the heart and soul. We are elated!
Love and Peace,
Lori
Let's cure childhood cancer. Donate today.
Donate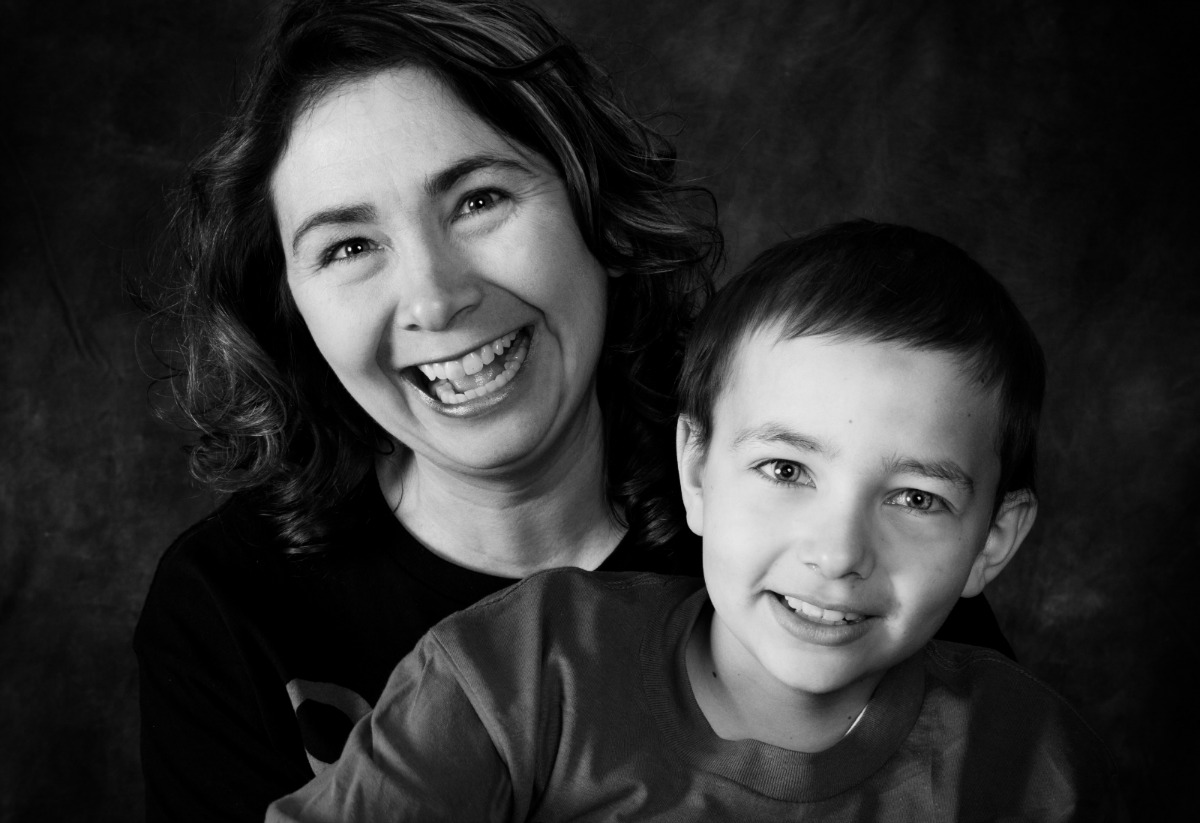 Justin with his mom, Lori. Justin just beat cancer for the sixth time. Today, he is cancer free!