---
---
---
---
Kids with Cancer
---
Honored Kid Georgia knows what it's like to be bald. After being told she would lose her hair during chemotherapy, she shaved her head and never looked back. Now, Georgia is 17 years old, five years cancer free, and about to go bald again — but this time, by choice. Read on to find out why Georgia is willing to lose her locks one more time.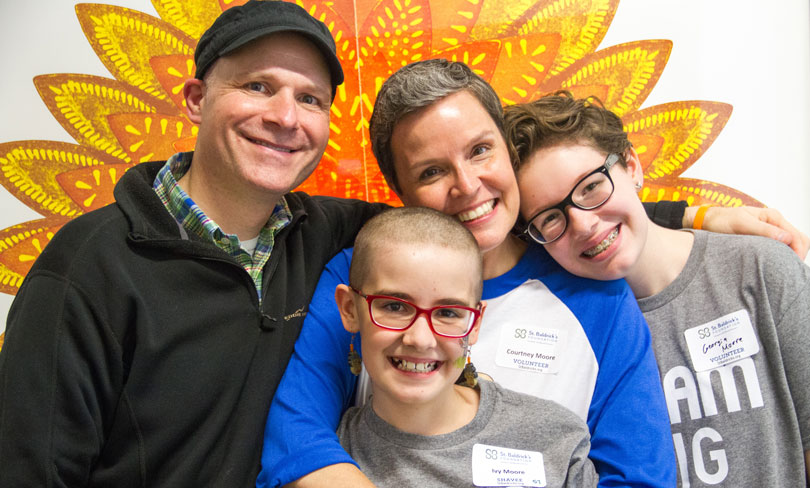 Georgia with her dad, Trevor, her mom, Courtney, and her sister, Ivy.
I'm never going to forget my 10th birthday — mostly because I spent it in the hospital.
It was my first visit to a hospital since birth, and I really didn't know what to expect.
There were some pleasant surprises. They wheeled me around everywhere, even though I could walk just fine, and the Child Life Specialist made a birthday sign for my door.
I had a direct line to room service at all hours — milkshakes at midnight! The nurses were really nice, and most of them wore Silly Bands on their wrists (all the rage in 2009).
Help Georgia reach her goal of raising $10,000 for kids' cancer research! Donate towards her shave today >
But not every surprise was a good one.
The day after my birthday, I was diagnosed with acute lymphoblastic leukemia (ALL).
---
---
---
---
---
---
« Newer Posts
Older Posts »