---
---
---
---
Head-Shaving
---
It's National Nurses Week 2017 and we're celebrating by sharing the story of a pediatric oncology nurse who loves to give back! Meet Peggy Schneider, a longtime nurse and the volunteer event organizer (VEO) for the Helen Fitzgerald's Irish Pub and Grill event in St. Louis. Read on to learn more about Peggy and why she's dedicated the past 46 years to caring for kids with cancer.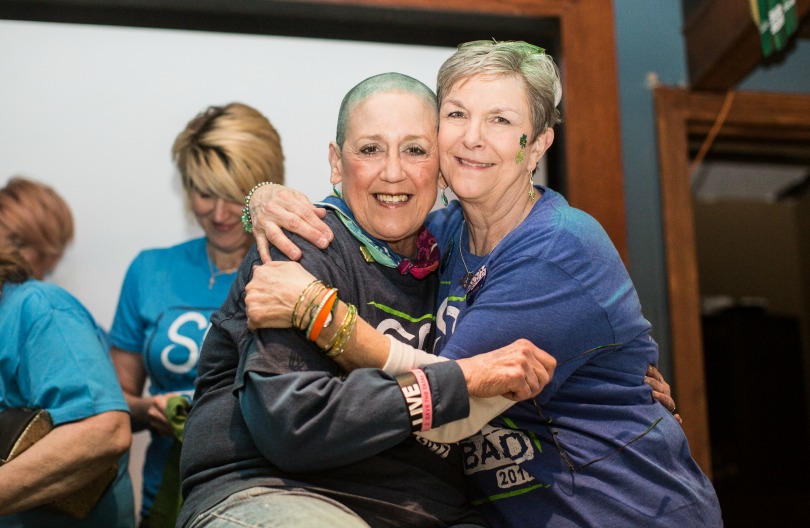 Peggy (right) hugs her best friend and fellow nurse Mona, who had just shaved with St. Baldrick's at Peggy's event.
Longtime pediatric nurse Peggy Schneider considers it a privilege to care for kids with cancer.

"People often ask me, 'What do you like about nursing? What's your favorite thing that you've ever done?' And, it's working with kids with cancer," she said, realizing that might sound bizarre to people, because kids having cancer is such a sad reality. "But I learn something from them every day. They're amazing."
But she does more than just care for kids with cancer as a nurse — she cares for them as a St. Baldrick's volunteer event organizer too.
---
---
---
---
---
---
&nbsp
Older Posts »