We talk a lot about how childhood cancer affects the family. But what about the siblings, specifically? 2016 Ambassador Cheyenne's mom opens up about how her 5-year-old son, Tristen, copes with his big sister's childhood cancer journey, and how she and her husband balance their children's needs.
It's September. This is a big month for those of us in the childhood cancer community.
If you know anyone impacted by childhood cancer, I am sure your Facebook feed is blowing up with heart wrenching facts about how underfunded the research is and how rare childhood cancer ISN'T.
One thing that tends to be forgotten is how childhood cancer impacts the rest of the family. Most specifically, the siblings.
Cheyenne and her younger brother, Tristen, draw pictures together in the hospital.
When Cheyenne was diagnosed, we were in survival mode, literally and figuratively. We spent every moment with her at the hospital. What that meant for our son, Tristen, who was 3 at the time, was that he spent a lot of time with friends and Auntie and Grandma — people who stepped in to take on a thankless role of "substitute parent" while Levi and I tended to Cheyenne and her every need.
Looking back, there isn't anything else we would have, or could have, done differently in those moments, but the impact of those decisions has lasted longer than expected.
Here's the cold, hard truth about how childhood cancer impacts the siblings. Two words: separation anxiety.
You see, when we took Cheyenne to the ER early in the morning of January 30, 2015, because she couldn't breathe, we plucked Tristen out of his warm, cozy bed and dropped him off at our neighbor's house in a complete panic.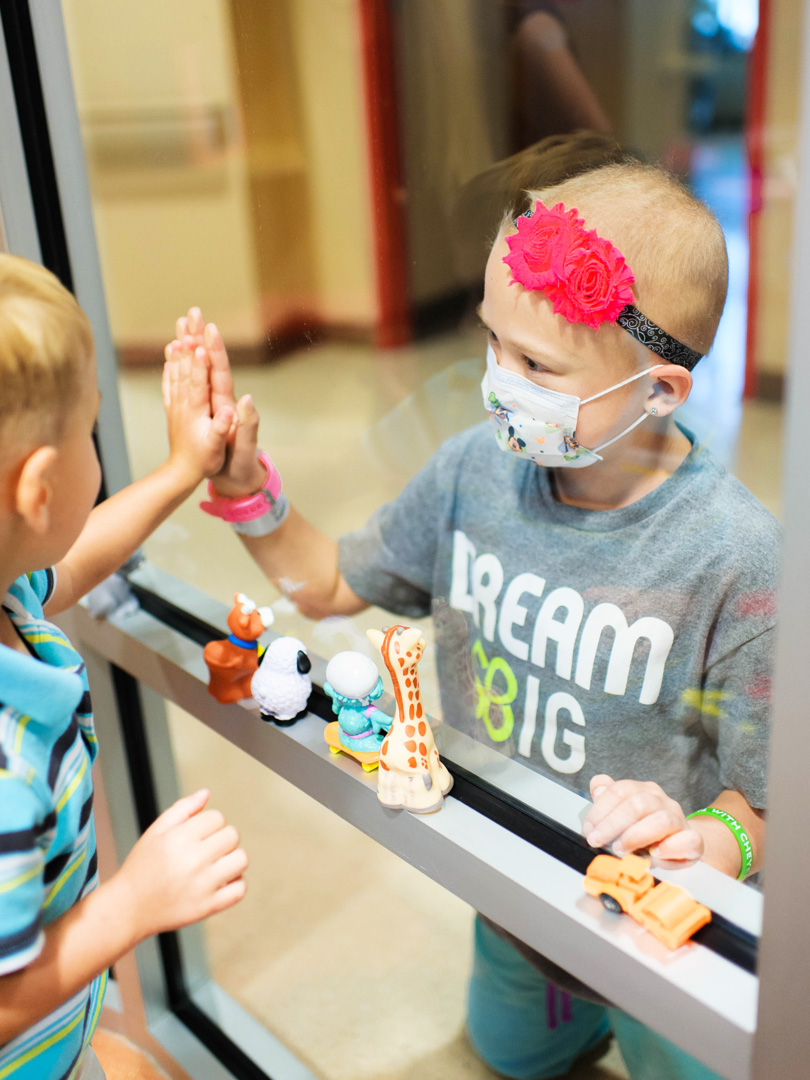 Cheyenne and Tristen play in the hospital.
Then we didn't see him for a week. They don't let kids who aren't sick into the ICU — doesn't matter if their big sister is in there fighting for her life.
That was just the beginning. There have been so many more midnight trips to the hospital out of the blue, and he can't be there.
Read about a big brother who made his sister's dreams come true during the final days of her life >
So every night when we were home, Tristen would sneak in our room and climb into our bed, or we would spend hours crying and trying to get him to sleep.
As if it isn't already hard enough to deal with your daughter fighting for her life, add your son's fear and anxiety to the mix. It breaks your heart.
As parents, we just wanted to wrap our family up in a cocoon and keep everyone safe from the world, but then we were quickly reminded that the battles we were fighting weren't in the outside world — they were inside our own bodies, hearts, and minds.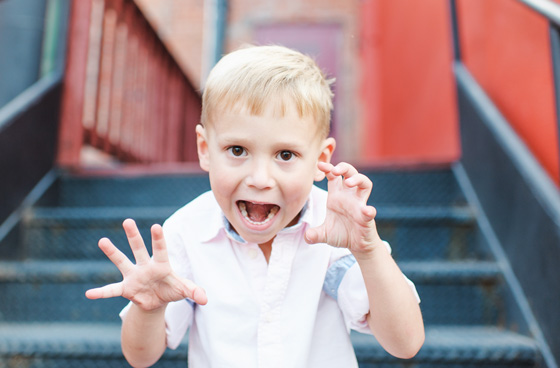 Tristen shows his silly side.
For a long while, we didn't fight it. We let Tristen sleep in our room. We gave him snuggles. We let him be close to us at the time of day that was hardest for him (and if I'm honest, for us too).
My thought was, he won't graduate high school still sleeping in our bedroom, so why fight it? Once it got closer to him starting kindergarten, we became more stringent with our rules of him sleeping in his own bed and it helped.
Since he started school, he hasn't snuck into our bedroom. He feels better because he has the structure and the routine of school. He knows what to expect.
For now. Until we have another midnight visit to the hospital.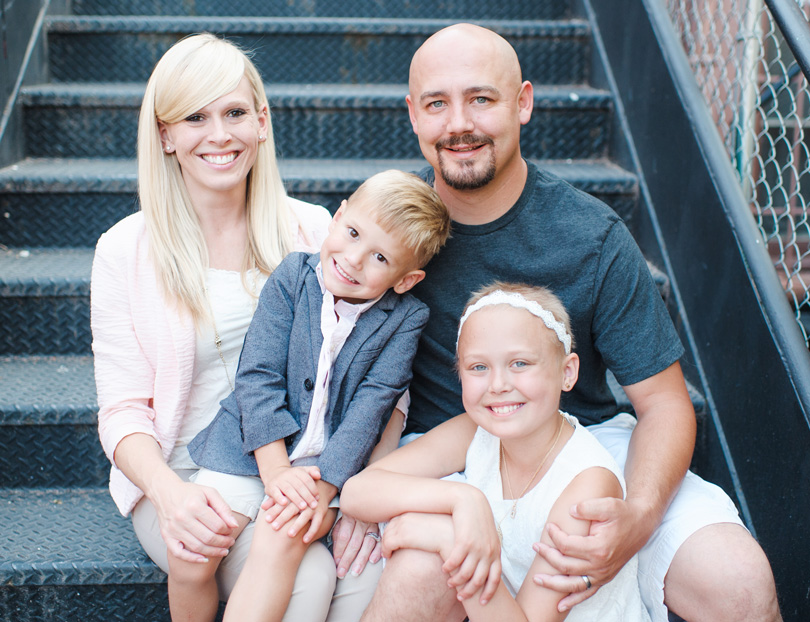 Cheyenne and Tristen smile with their parents.
The main thing is — we have been doing our best. Levi and I switch who stays home with Tristen and who stays at the hospital with Cheyenne. It makes for wonderful quality time with each of them, individually. We're managing to balance Cheyenne's health with Tristen's heart, all while working and paying bills and running a household.
We've learned to ask for help when we need it, and to accept help even in the times we think we may not need it. We've also learned that it truly does take a village to raise kids. And we are so very thankful for everyone in our village — our "tribe."
So make sure you're part of someone's tribe. Be there to help hold others up when they need it, and they'll be there to return the favor one day when you need to be held up too.
Take childhood back from cancer for kids like Cheyenne and their siblings — fund lifesaving kids' cancer research today.
Donate
Read more about cancer siblings: