Facts
---
Childhood Cancer Awareness Month is the perfect time to test your knowledge — and to spread the word about why you support lifesaving research through St. Baldrick's. And you may learn something new!
---
Kids with Cancer
---
Every year, St. Baldrick's selects five children to serve as Ambassadors. They represent the wide diversity of kids who are affected by childhood cancers and their stories underscore the importance of supporting childhood cancer research.
There is one common thread though – each child is more than their cancer diagnosis. They have their own favorite holidays, music, foods and hobbies. And as their families will attest, each child has their own unique personality from spunky and fun loving to compassionate and caring.
While we normally select five children – with one who has passed away from cancer representing the 1-in-5 who don't survive – this year we have chosen six kids, in order to include twin brothers Seth and Joel, who both died months apart from each other.
---
Families
---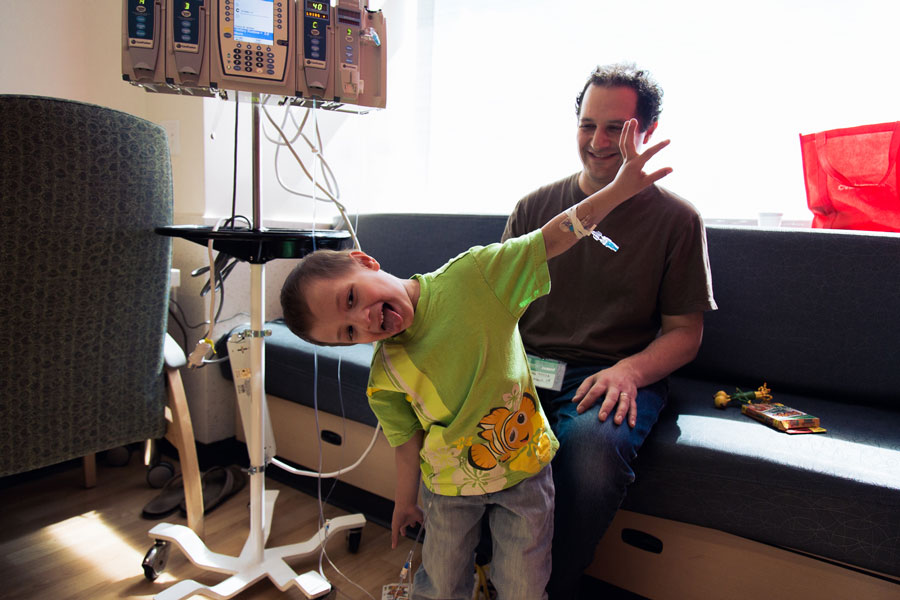 Honored Kid Micah shows off his dance moves as his dad, Jeff, looks on.
I'm sitting in the waiting area of a hospital 100 miles from home to get the results of my 7-year-old son's latest MRI scan. Strange to think of myself as one of the lucky ones, but in this club that no one wants to join, I am lucky. My son Micah is now celebrating four years with no evidence of disease, after being diagnosed with an aggressive form of cancer when he was just a toddler. But that good fortune didn't come out of nowhere. We are lucky because Micah had treatment options – options made possible by St. Baldrick's Foundation donors like you. Now I need your help to make sure that every child with cancer has as many options as my son Micah had.
---
&nbsp