---
Childhood Cancer
---
From its inaugural Phase 1 clinical trial through its successful Phase 2 trial, we have traced the path of Kymriah, a recent immunotherapy and gene therapy breakthrough for kids with high-risk leukemia and few options, like Honored Kids Austin and Ori. (Read the whole series here.) Now, with a historic decision made in August, we are at the end of our story, but not at the end of the story of Kymriah. Instead, Kymriah's is just beginning – and starting a new chapter of hope for kids with cancer.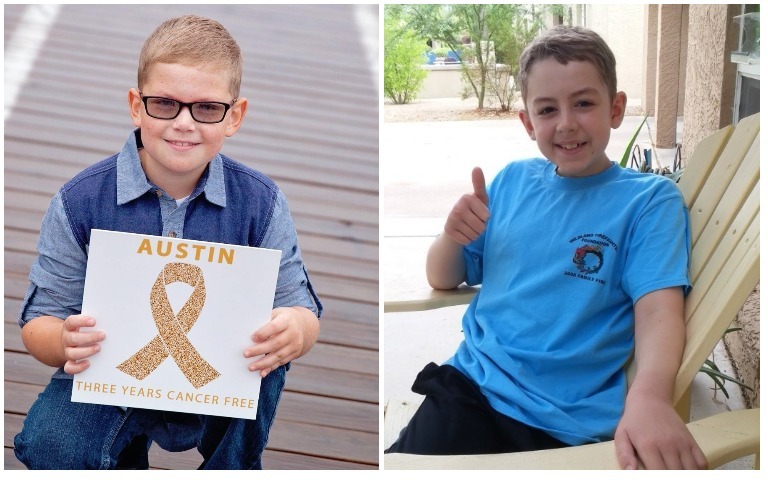 Austin (left) and Ori (right) are both alive today thanks to Kymriah and their participation in the Phase 1 and Phase 2 trials.
On August 30, 2017, big news rippled through the childhood cancer community. On that late summer day – before the start of Childhood Cancer Awareness Month – the FDA made a historic move that changed the landscape of childhood cancer research forever.
---
---
---
---
&nbsp