You helped save a child's life. Meet Honored Kid Ori. He is in remission, because of a research breakthrough supported by St. Baldrick's – and generous donors like you. Read on to learn more about this amazing kid and why he and his family are thankful for YOU.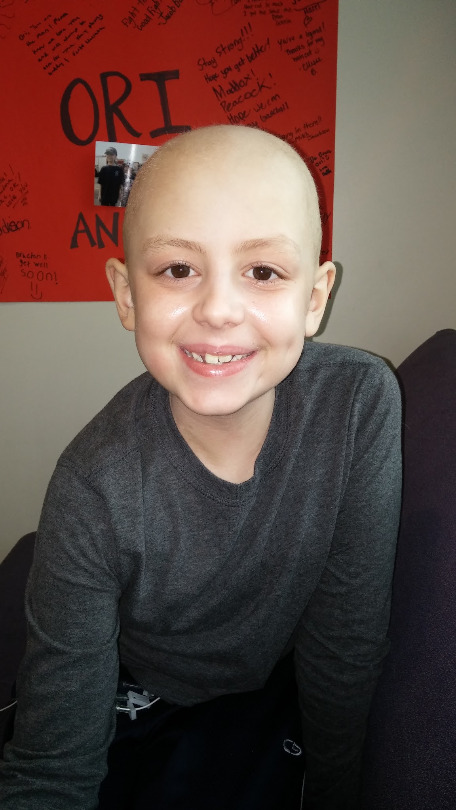 Ori amazed his parents with his strength and positive attitude, even after years of treatment.
When Ori's parents were packing to go to the hospital for the first visit – the first of many – they told the 2-year-old boy that they were going on an adventure.
And that's how both he and his family have viewed his cancer journey ever since.
"We didn't want it to be scary or traumatic for Ori or our other son, Andon.  We decided from the beginning to remain calm and upbeat during every phase of the treatment cycle," said Ori's mom, Kaye. "We wanted our children to have a childhood.  We accepted that treatment for leukemia was part of it and just made it part of our everyday lives."
Diagnosed with acute lymphoblastic leukemia during that first hospital visit, the Arizona boy has been in treatment for cancer for most of his young life. Just six months after finishing treatment for the first time, his cancer came back. Then, after three years of even more intense, exhausting treatment, he relapsed for the second time.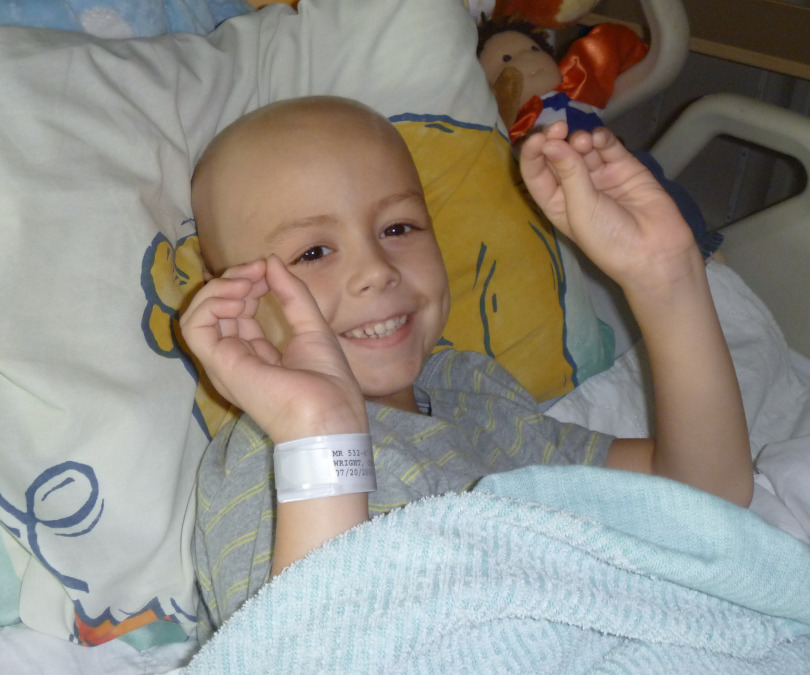 Ori goofs around at the hospital.
"It was very difficult to pull ourselves up and head back into the world of cancer again, but we did.  And we again did it with positive attitudes," Kaye said. "When you live with a child with a chronic illness, you can't look at it as something you have to get through.  If we had seen Ori's cancer treatment as something traumatic to get through, we would have missed his entire childhood."
Instead of getting discouraged with each relapse, Ori just fought harder and smiled wider. He rode his bike down the hospital hallways and raced paper airplanes.  He put together Legos with his little brother, Andon, on the floor of his hospital room. He wore an astronaut costume to his cranial radiation, because he imagined the machine was a rocket ship to outer space.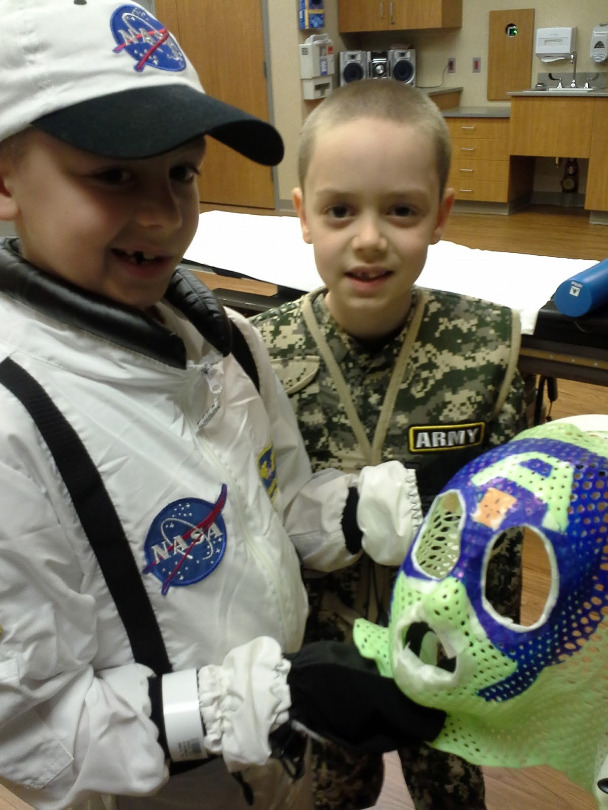 Ori rocks an astronaut costume during radiation, while his brother supports him while wearing an Army Ranger costume.
"Ori has been amazing," Kaye said. "He has been through so much, but has done it all with a great attitude and a smile on his face." 
Now 11 years old, Ori has been cancer free for two years. He is relishing just being a kid – and it's all thanks to a St. Baldrick's-supported research breakthrough called Kymriah.
Learn about Kymriah from Honored Kid Austin, one of the first kids to receive the experimental immunotherapy >
When Ori relapsed the second time when he was 9 years old, options for treatment were scarce. There was no plan and no guarantee of survival.
Ori plays with Legos, which was one of his favorite activities while stuck in bed at the hospital during transplant.
"Our doctor flat out told us that our options were limited, and the outcomes were not promising.  One of our options was even to do nothing.  Nothing," Kaye said.
But Ori's parents weren't going to sit back and do nothing. They looked to Kymriah, a new, experimental immunotherapy, which was recently officially approved by the FDA as a treatment for kids with refractory ALL. Kymriah is essentially a cross between an immunotherapy and a gene therapy, where certain immune cells are genetically modified into what are called CAR T cells, which recognize cancer cells and destroy them – without harming the child's healthy cells.
"Our doctor explained that it was still a very new treatment, but it would be something to consider for Ori, especially since traditional chemo was not proving to be effective.  And that time, the leukemia had spread into his central nervous system, something that hadn't occurred before," Kaye said. "We needed to think about something new for him."
Ori always wears a smile.
So, they decided to combine this brand-new therapy with a traditional bone marrow transplant to give Ori the best chance at a cancer-free future. Ori would be enrolled on the St. Baldrick's-supported Phase 2 trial for Kymriah and then, as long as he reached remission, he would receive a bone marrow transplant.
The whole family, including their dog, left their home in Arizona and moved to Salt Lake City for the 6-week process.
"We were prepared for the worst – a breathing tube, kidney failure, extremely high fevers, days or weeks in the ICU. Sadly, Ori had already experienced most of these during his years of treatment. But Ori's side effects were, like Ori, completely new and unexpected," his mom said.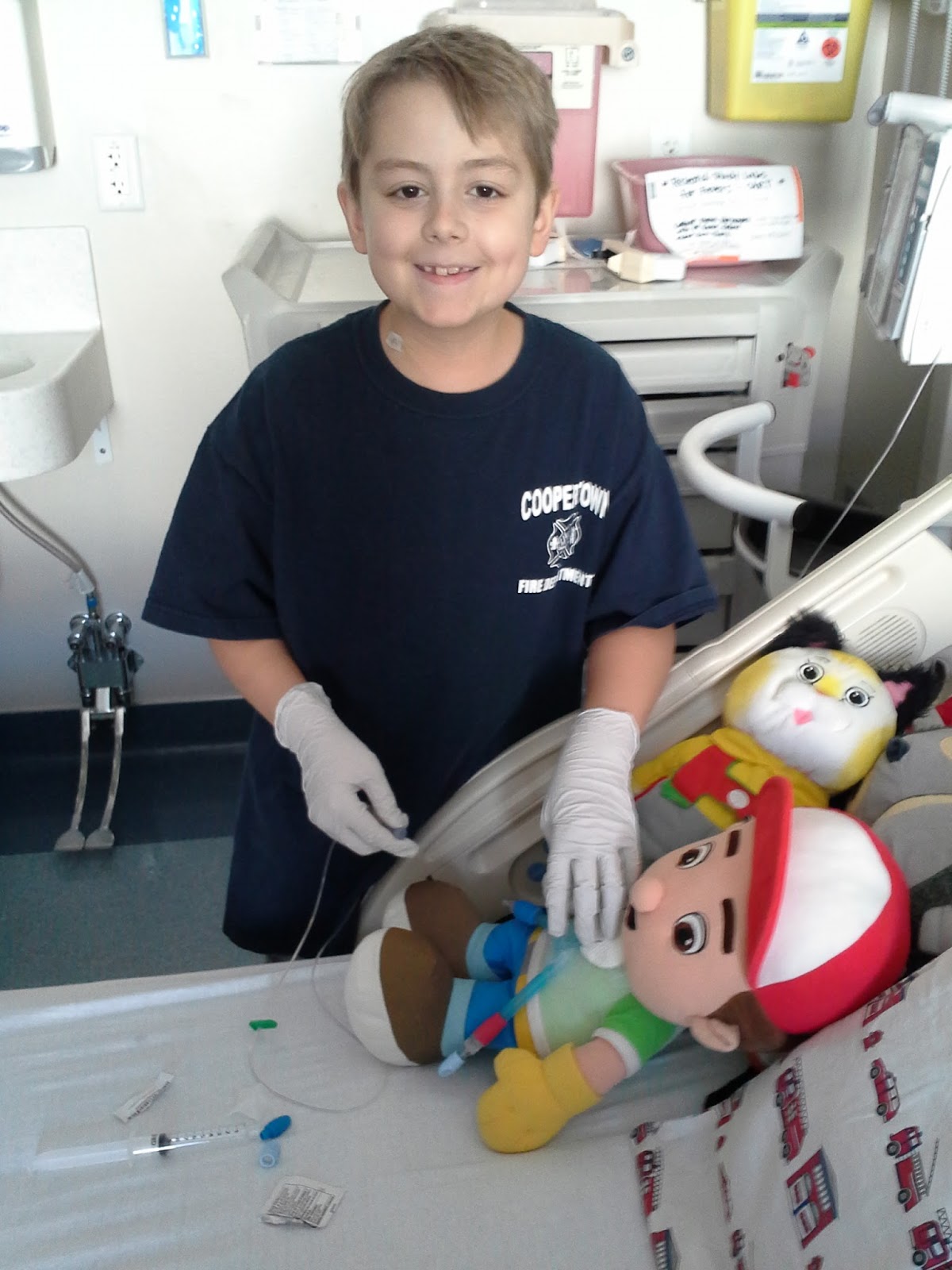 On day four after the infusion of CAR T cells, Ori felt well enough to play doctor and examine his favorite toy, Handy Manny.
A few days after the infusion of the modified cells, Ori had a rough week of headaches, dizziness and nausea – all side effects that the doctors hadn't seen before with this experimental treatment. They guessed that those particular symptoms were caused by the CAR T cells killing the cancer that had spread to Ori's spine, which was a good, if unpleasant, sign.
But the nasty side effects didn't last long. Like always, Ori bounced back to his cheerful, energetic self. After Kymriah, he was healthy and strong enough for the bone marrow transplant, which would hopefully get rid of the leukemia for good.
Now, for the first time since he was 2 years old, Ori has lived longer than 6 months without cancer. In fact, he's been in remission for two years.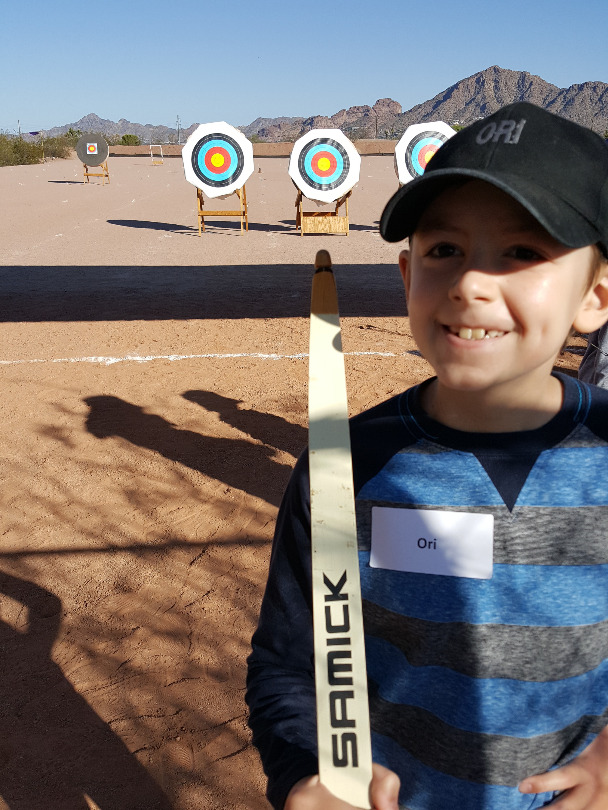 Ori relishes doing everything healthy kids do — like archery!
He just got a new dog, is taking tennis lessons and learning to ride a horse. He loves to ride his bike outside as fast as he can, instead of having to loop around hospital hallways. He plays with friends and goes on trips without worry of getting sick. He's alive and loving it.
"We will be forever grateful to the donors who stepped forward and gave to St. Baldrick's," Kaye said. "People who understood that kids like Ori were depending on them to give – kids whose lives are literally being saved."
Together we can take childhood back from cancer. Fund lifesaving research today.
Donate

Read more on the St. Baldrick's blog: