Last month, 2012 Ambassador Sarah told us how excited she was for her upcoming shave. We were, too — so we filmed it!
When Sarah Swaim says that she knows what kids with cancer are going through, it's true.
That's because the three-time shavee is also a two-time childhood cancer survivor.
Sarah was diagnosed with biphenotypic leukemia at 14 years old.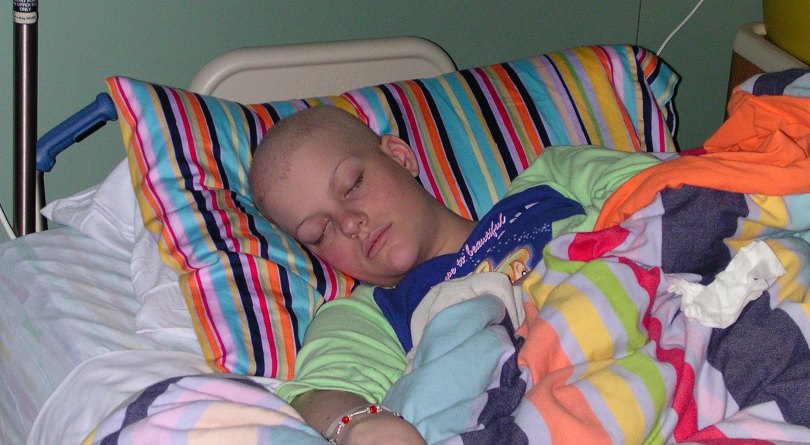 Sarah rests during her first fight against cancer after being diagnosed at 14 years old.
Just like many of the kids she meets at St. Baldrick's head-shaving events, Sarah endured a tough treatment regimen to kill her cancer.
She went into remission — but it didn't last.
After six and a half years as a survivor, in the middle of college, her doctor had the worst news. They had found leukemia cells in her blood.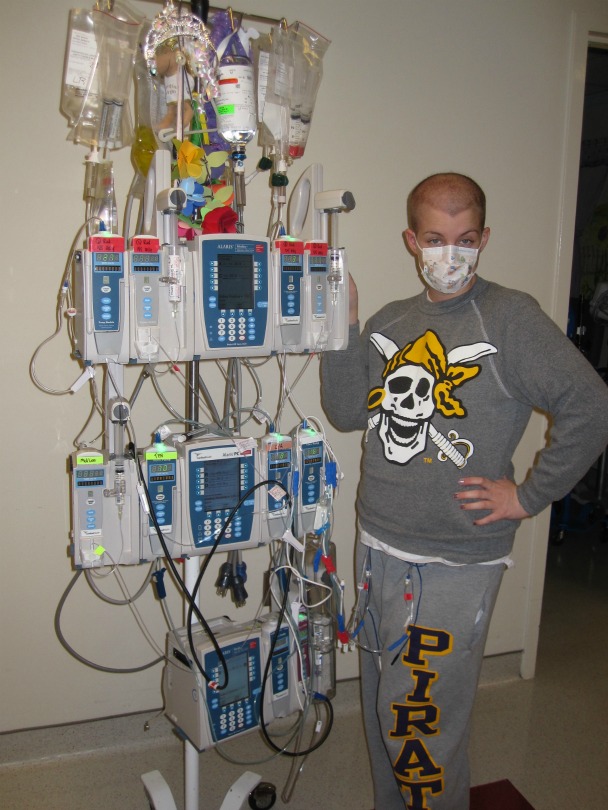 Sarah strikes a pose during her second battle against cancer.
At 20 years old, Sarah started treatment all over again. Putting school on hold, she received a stem cell transplant and was allowed to participate in a clinical trial made possible by a St. Baldrick's infrastructure grant.
Soon enough, she was in remission.
"The St. Baldrick's Foundation is important to me because they're the reason I'm here," she said.
Read about Sarah's shave in her own words >
Hungry for a true cure for kids with cancer, Sarah was the top fundraiser at her event in 2010 and has shaved for St. Baldrick's three times. This year, she shaved for another brave kid like herself — Honored Kid Abby.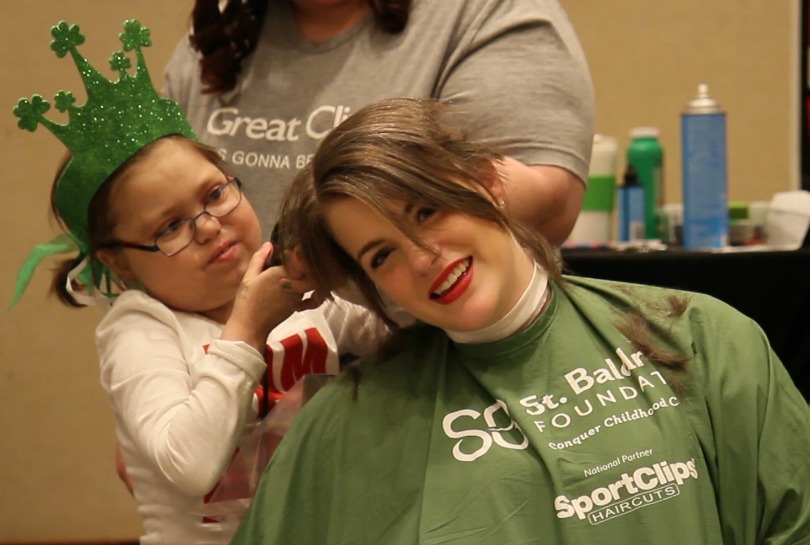 Abby got to take the first swipe at Sarah's hair.
When she was just 4 years old, Abby was diagnosed with Ph+ ALL, an aggressive type of acute lymphoblastic leukemia. Like Sarah, Abby endured tough treatments that made her feel sick and caused her hair to fall out.
Read more about Abby's continuing cancer journey >
Abby tried a drug combination that had just been made available to children with cancer, thanks in part to a St. Baldrick's study on the drug's effectiveness in kids. That helped for a while, but it wasn't the end of Abby's cancer journey. Almost a year after finishing treatment, she relapsed and Abby had to get a bone marrow transplant to save her life.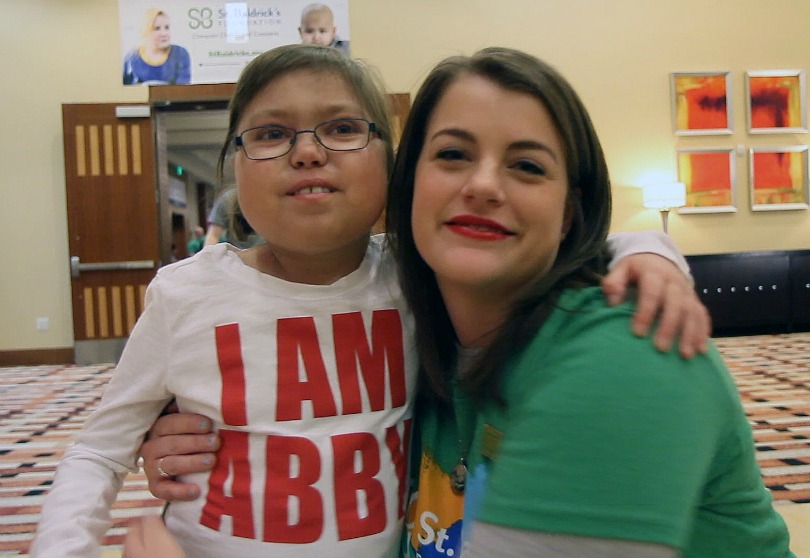 Sarah and Abby smile together before the big shave.
Sarah met Abby at a summer camp for kids with cancer. The little girl's strength stuck with the older cancer survivor.
So who accompanied Sarah up on stage for her third shave? Sarah's hero, of course — Abby.
"She's got the greatest spirit and I see a lot of myself just in what she's going through," Sarah said.
Kids with cancer deserve a true cure. Shave your head to support childhood cancer research.
Shave

Read more on the St. Baldrick's blog: