News
---
Today marks the end of an era for Joe Bartlett and Chuck Chamness as they complete their terms on our board of directors. Read 2012 Ambassador Sarah's heartfelt letter thanking them for all the hard work they've dedicated to kids with cancer.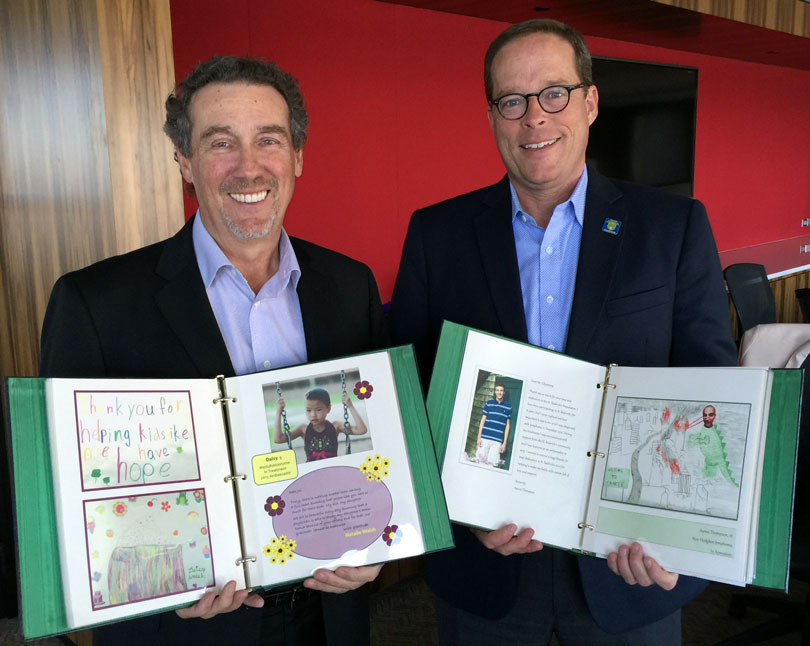 Joe Bartlett (left) and Chuck Chamness hold their goodbye gifts at their final St. Baldrick's board meeting.
Dear Mr. Bartlett and Mr. Chamness,
I want to thank you for all you have done as members of the St. Baldrick's Foundation's board of directors.
---
---
---
---
---
---
---
---
---
---
&nbsp