Families
---
We may be welcoming new Ambassadors soon, but not before we give our 2016 Ambassadors a chance to share some final thoughts about the past year. Read on to find out just how much the St. Baldrick's community means to these amazing kids and their families.
---
Families
---
Ambassador Alyssa celebrates two birthdays every year — one for herself, and one for her leg. Today, the anniversary of Alyssa's first big surgery for childhood cancer, her mom remembers that day and shares how far Alyssa has come.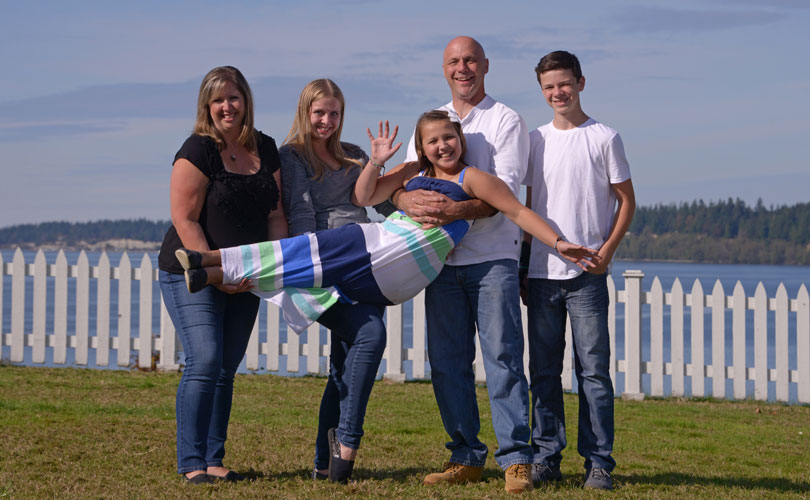 A joyful Alyssa is cradled by (left to right) her mom Michella, sister Kalie, dad Harold, and brother Jacob.
Someone recently asked me why December 16 is hugely significant to us as a family.
It's the day my 11-year-old daughter Alyssa had a major surgery that changed her life forever.
It's the day my sweet girl got a new leg.
---
Kids with Cancer
---
One morning in the summer of 2013, Alyssa awoke to discover she couldn't walk. The pain was intense and persistent. What her family thought was growing pains continued beyond that morning and into the next and the next.
---
&nbsp