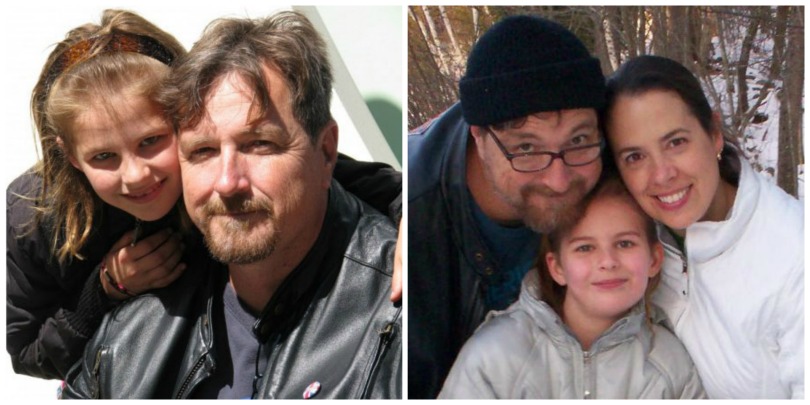 Honored Kid Madelyn was diagnosed with DIPG in 2010. A fashionista with a big spirit and an equally big heart, Maddy was an inspiration to those around her. She passed away in November 2011 after an 18-month battle with DIPG.
No child has ever survived a diffuse intrinsic pontine glioma brain tumor, commonly called DIPG.
This aggressive pediatric brain cancer multiplies in the brainstem, which controls some of our most basic functions for living – our breathing, heart rate, blood pressure and ability to swallow and speak.  And because the cancer is so intertwined with its delicate surroundings, DIPG is often inoperable.
A DIPG diagnosis and a zero percent survival rate has remained the reality for kids and families for decades.
But what if there might be hope? What if that hope came from within the child's own body?
"We've learned that your immune system is a very powerful tool, almost like an army of tumor killers, if we can only teach them to identify cancer," said Dr. Crystal Mackall, a passionate expert on the immune system and the co-leader of the St. Baldrick's Foundation – Stand Up to Cancer Pediatric Cancer Dream Team.*
Dr. Mackall hopes it's possible that with a little help, a kid's own immune system cells could be trained to do what surgery, chemotherapy and radiation haven't – kill DIPG and other high-grade gliomas.
Dr. Crystall Mackall is a professor of Pediatrics and Internal Medicine at Stanford University and co-leader of the St. Baldrick's-Stand Up to Cancer Pediatric Oncology Dream Team.* She is also the leader of Stanford's Cancer Immunology and Immunotherapy Program and director of the Parker Institute for Cancer Immunotherapy.
A couple years ago, Dr. Mackall had been modifying a certain type of immune cells, called T cells, to go after sarcomas and neuroblastomas that carry a specific target called GD-2. Then, in an incredible twist of events, a colleague at Stanford, Dr. Michelle Monje, knocked on Dr. Mackall's door and said that the brain tumor she was studying – DIPG – was expressing the same target Dr. Mackall was studying. Remarkably, the levels of GD-2 were higher in DIPG than any of the other tumors studied so far.
Dr. Mackall had an idea. What if the modified T cells could attack this target and kill DIPG? Everything after that seemed to move at warp speed.
"You don't waste any time. Everything was in place," she said. "We just had to line it up and do the work."
With funding from St. Baldrick's, that's what she and her colleagues on the project, St. Baldrick's Scholar Dr. Robbie Majzner and Christopher Mount, are doing. So far, the results are promising. When introduced into DIPG tumors within models, the modified T cells were surprisingly effective.
"While I was at medical school, I was taught that the immune system doesn't get into the brain very well. So, we didn't have high hopes. But it turns out that they got in just fine and they got into the deepest recesses of the brain," Dr. Mackall explained. "They were able to clear out the tumor and leave the normal brain unscathed. So, it was really, really exciting."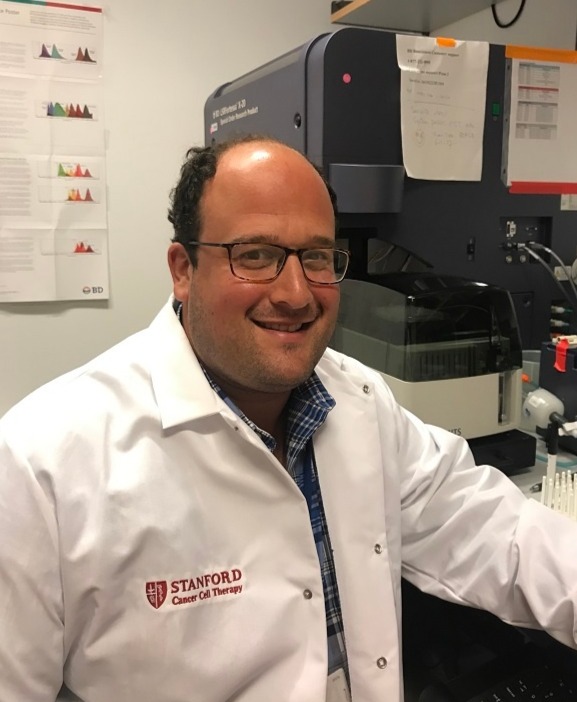 Be Brooks Brave Scholar, Dr. Robbie Majzner, is working with Dr. Mackall to open a clinical trial for kids with DIPG.  His St. Baldrick's Scholar grant is supported by the Be Brooks Brave Hero Fund created in memory of Brooks Blackmore, who was diagnosed with brain cancer at just 5 years old.
The Be Brook Brave Fund honors the incredible Brooks Blackmore — learn more about this radiant kid and how his family honors him by giving back > 
But, as Dr. Mackall said, there are always two sides to the coin. This new, promising does carry risks, the largest of which is swelling.
"Whenever you get an immune reaction, you tend to get inflammation and inflammation deep in the recesses of the brain can be very dangerous because the brain is in an enclosed space, so there can be a rise in pressure," Dr. Mackall said. "You could have a perfectly active anti-tumor response happening, but the patient could be at risk from the brain swelling."
The researchers are hoping to open a Phase 1 clinical trial as soon as 2019.
"These patients have so few therapies that work and we want to add to their arsenal. The dream would be to significantly extend and improve the lives of patients with these awful brain tumors," Dr. Majzner said.
For kids with DIPG and their families, this research could be the hope that they have been searching for.
The last time Dr. Mackall saw something this special was when CAR T cells were introduced to fight childhood leukemia, which has saved lives.
"We are just trying to use these new technologies, these new immunotherapies to really break new ground against cancer for cancer treatments in kids," Dr. Mackall said. "One of the frustrations that I personally have is that, yes, many of the children who are diagnosed with cancer today are cured. But a good fraction are not, a sizeable minority are not, and we still treat kids the same way we did when I entered the field in the 80s. I just think that we can do better."
This Childhood Cancer Awareness Month, give kids with DIPG options — give them hope. Fund lifesaving childhood cancer research today.
Donate >
*Formerly known as the St. Baldrick's – Stand Up to Cancer Pediatric Cancer Dream Team, this team is now the St. Baldrick's EPICC Team (Empowering Pediatric Immunotherapies for Childhood Cancer).
Read more on the St. Baldrick's blog: