Help cure childhood cancer. Get involved.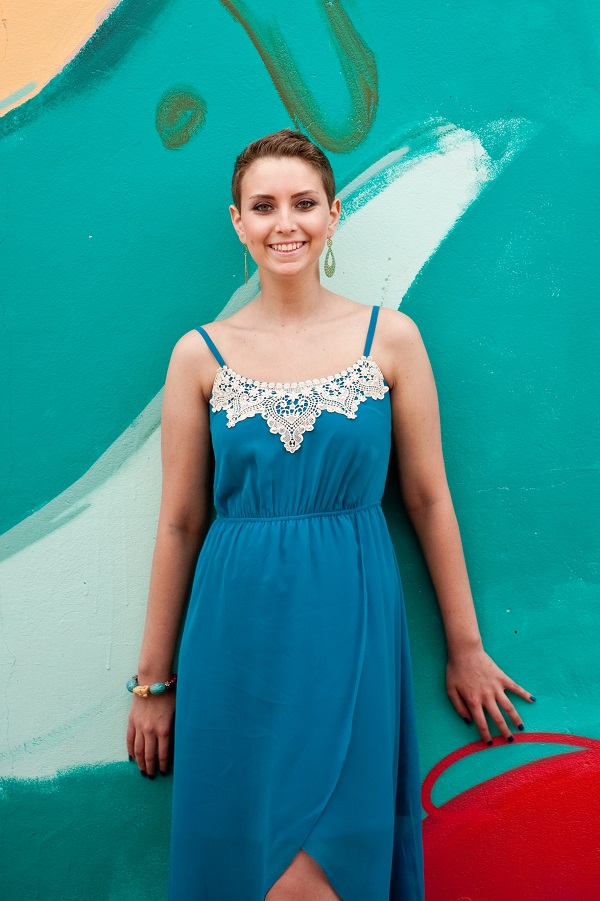 Lauren, 16, is one of five 2014 St. Baldrick's Foundation Ambassadors.
I attended the St. Baldrick's event at
Olympic Heights Community High School
in Boca Raton, Florida, on March 6. Over 1,000 students and staff members came together not only to stand in solidarity with
children with cancer
, but to find a cure for pediatric cancer. As this was my first event as an
Ambassador
, I felt a great sense of pride representing all the childhood cancer victims.
Back in June of 2012, I was diagnosed with stage 4 neuroblastoma, a type of cancer in children. I can recall the thoughts that went through my mind about losing my hair. I was 14 at the time and my appearance was one of my top priorities.
But I quickly realized that my health was much more important than my looks. I had no choice but to advance through chemotherapy and radiation, resulting in my hair falling out.
On the other hand, the high school students at Olympic Heights — both males and females — made the decision to lose their hair. These students did not care what rude remarks strangers would make. They felt a strong desire to assist other innocent children, even though they may not have been impacted firsthand by cancer.
I cannot sufficiently describe the feeling I had after leaving that day, but I felt a sense of pride and excitement for the impact the St. Baldrick's Foundation is having on the world — on not only the victims of childhood cancer, but ordinary people as well.
This day taught me that there are a myriad of great people in the world, that everything happens for a reason, and that I was chosen as a St. Baldrick's Ambassador not only to serve as an advocate for others, but to take a journey and learn about my true self.
Lauren speaking at the Olympic Heights Community High School event on March 6.
My confidence has grown as a result of having a larger platform to share my journey of overcoming cancer. I have been inspired by the people I have encountered at
head-shaving events
to do something more. I knew I had a mission in life to later become a pediatric oncologist and give back to the
community
that saved and transformed my life, but a path has now been placed in my way guiding me to my future.
Since becoming an Ambassador, I have met other courageous kids' cancer fighters, as well as parents of children who were not as lucky as I was. These extraordinary people have emphasized the significance of thinking optimistically and living life to the fullest, always being grateful for the life you have been given.
This St. Baldrick's journey is not the end of my experience with cancer — it's only the beginning. I have come to know myself, hoping to inspire others along the way, and not just those who have been impacted firsthand by childhood cancer.
I am truly grateful for the opportunity I have been afforded to exercise my inner passion as an advocate for kids with cancer. I will do all I can to improve the statistics, allowing the future generation to thrive, and not letting this beast called cancer get in their way.
By the end of the day, 480 kids around the world will be diagnosed with childhood cancer. What will you do to help?
Fund Research
Get Involved
Read about the other 2014 St. Baldrick's Ambassadors: