Harlem's mom reflects on his journey with childhood cancer and his first St. Baldrick's event as an Ambassador. (Find a St. Baldrick's event near you!)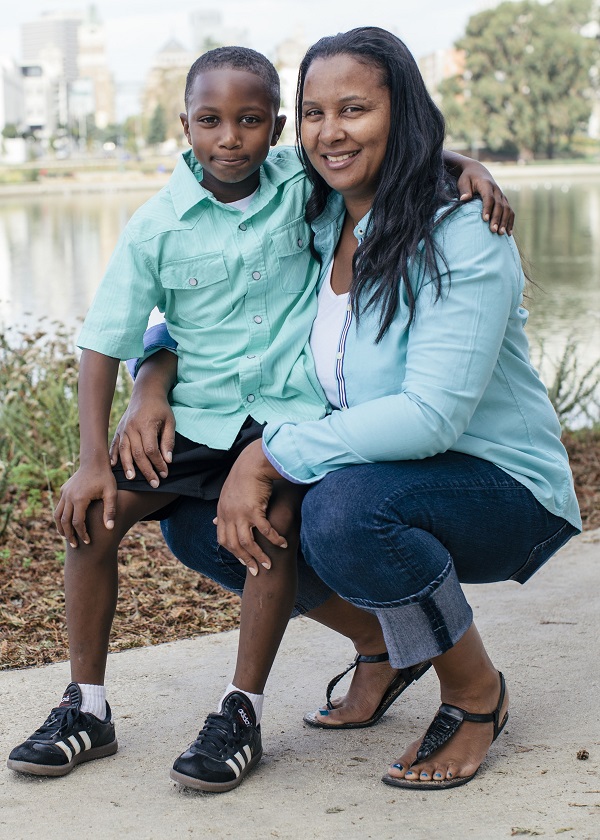 Harlem and his mom, Lisa. Harlem is one of five 2014 St. Baldrick's Ambassadors.
When
Harlem
was diagnosed with stage 4
Hodgkin lymphoma
at age 5, I was numb. How can this happen to my child? Why must we fight this uphill battle?
I'll never know the answers to these questions, but I do know that modern medicine has come a long way. Having lost my mother to breast cancer nearly 20 years ago, I could only imagine that my son would be the next person I'd lose to this dreaded disease. Could this child, who has been so full of life since birth, be held back by this diagnosis?
The answer to that question was no! It was Harlem's disposition that got me through the rough days — and I don't mean his roughest days, because thankfully he did not have any. As a mother, you want to protect your child and bare any pain they may encounter. The feeling of helplessness pours over you day in and day out. You are happy to see your child's eyes open in the morning and afraid to see them close at night, praying that this isn't the last precious moment with them.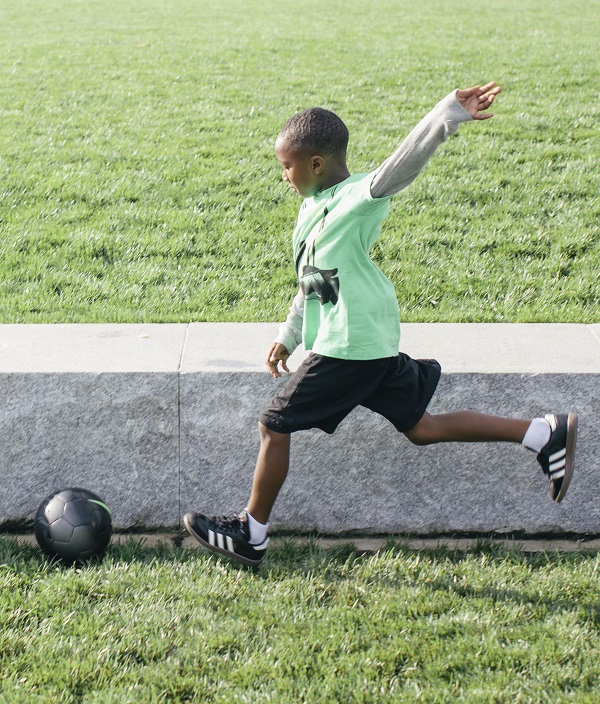 "Harlem returning to school and his sports activities has been the greatest gift we could have ever received," Lisa said.
Thankfully, Harlem had a great medical team who were very aggressive with his treatment, yet caring and compassionate at the same time. Their plan for him was perfect! He breezed through treatment with no hiccups. I appreciate the long hours and thought processes that are put into formulating treatment options for our little ones. Their delicate little bodies endure so much, so fast.
Harlem's last day of treatment was a bittersweet day. We were happy that phase one of the nightmare was over but sad that we would not see the doctors and nurses, who had now become an extended family, as often as we were accustomed to. But the tradeoff is well worth it, and we slowly brought normalcy into our lives, which is nothing short of a blessing.
Harlem returning to school and his sports activities has been the greatest gift we could have ever received. Every day we look forward for the good days and not back at the bad days, and good days come from sharing our journey as an Ambassador Family with the St. Baldrick's community.
On March 15, we attended Oakland Children's Hospital's annual St. Baldrick's fundraising event. There were delicious treats, arts and crafts, a huge raffle and silent auction table, and of course very eager barbers, shavees, and many spectators to cheer them on.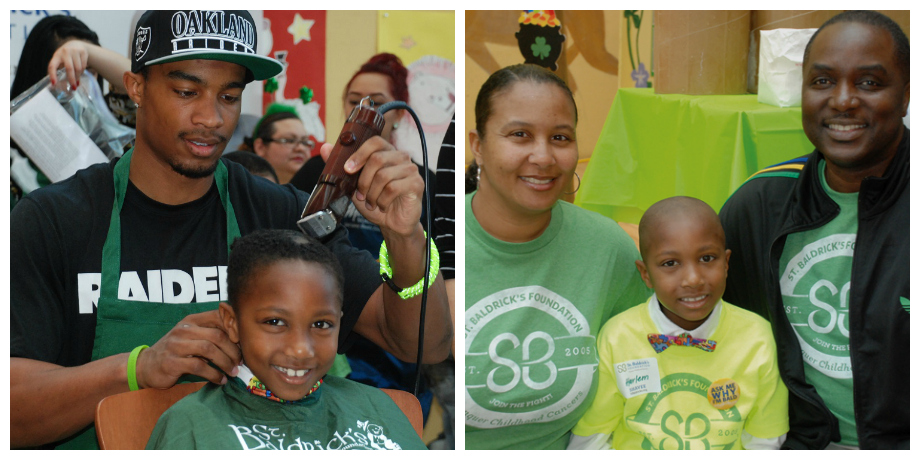 Left: Harlem gets shaved by Oakland Raiders wide receiver Rod Streater. Right: Harlem and his parents at the Oakland Children's Hospital head-shaving event.
This was our third year attending this event, and each year it gets more magical. This year, the fairy princesses dressed in beautiful gowns and professional athletes that dropped in to show their support made for a special day.
Harlem, being the warrior that he is, decided to be a shavee for the third time, because he recalls how he felt when he lost his hair during treatment. It turned out to be his lucky day as Oakland Raiders wide receiver Rod Streater was Harlem's barber. Harlem's eyes were beaming! They were both all smiles with each stroke of the razor.
Once he was finished, Harlem was anxious to take his "after" picture with Streater. Then we made our way through the crowd and gathered all the fairy princesses together for a group picture. Harlem was actually a little bashful for that one!
The sense of solidarity was thick in the room as we made our exit, already making plans to return next year. This was definitely one of those good days!
Help more kids like Harlem and their families celebrate good days. Fund childhood cancer research.
Donate
Get Involved
Read about the other 2014 St. Baldrick's Ambassadors: