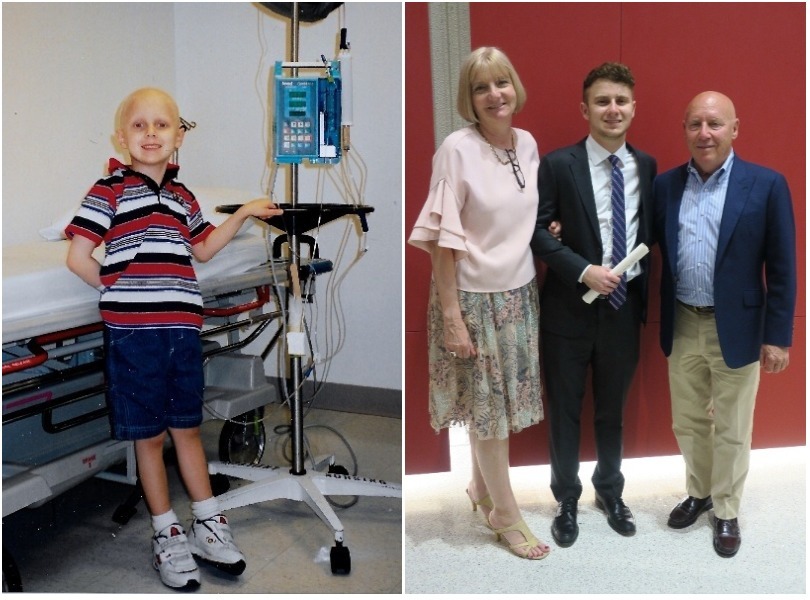 (Left) Sean in treatment at Memorial Sloan Kettering Cancer Center in New York. (Right) Sean with his mom, Marcia, and dad, Richard, during his graduation from Indiana University.
Honored Kid Sean Kligler graduated from college in May. The day was a tangle of emotions – happiness and sadness both.
"At graduation, I was happy — all those years of schooling finally paid off. I was able to get a college degree," he said. "Of course, I was sad as well. I really enjoyed my time in college and I made some really good friends along the way."
But there was another emotion mixed into that bittersweet day. It was gratitude. That's because when Sean was 5 years old, he was diagnosed with childhood cancer. And when you have cancer, surviving to graduate college, or even attend college, is anything but guaranteed.
Sixteen years ago, in the spring of 2002, Sean came down with a high fever. The pediatrician said it was pneumonia and prescribed antibiotics, but after three days, the thermometer barely dipped. That's when Sean's mom took him to the emergency room and asked for a chest x-ray. That simple scan snowballed into a CAT scan and then, the doctor called Sean's mom, Marcia, into a private room.
They had found a mass in the little boy's chest. It looked like­ cancer.
"My mom says she felt like she had an out-of-body vision, seeing this woman sobbing uncontrollably and realized she was looking at herself.  She had just been talking to me and making plans on where we would go for dinner once we left the hospital," Sean said. "Now, they were telling her that they were putting in an IV and taking me to another hospital."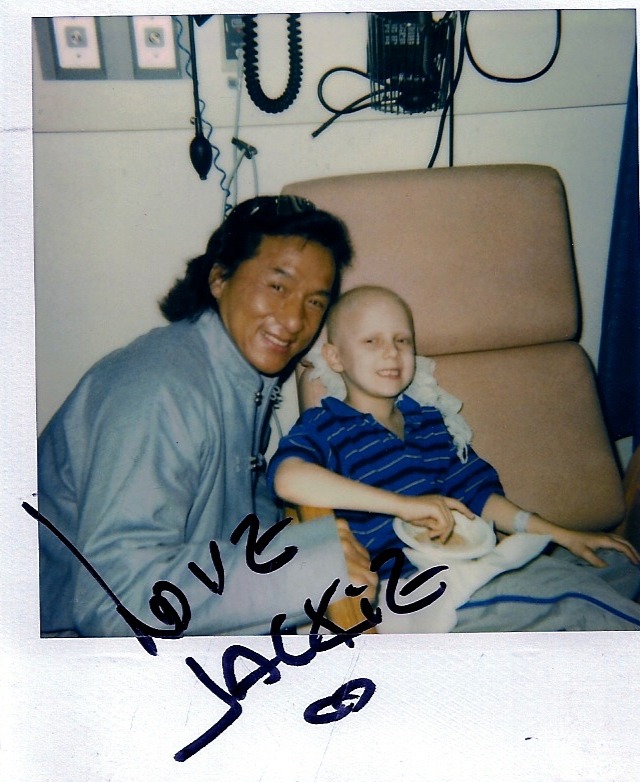 One bright moment in treatment for Sean was meeting Jackie Chan when he visited Sloan Kettering Cancer Center in 2002. The little boy and the action star reunited a few years later in Hong Kong, after Sean's family moved there.
Sean had rhabdomyosarcoma, a type of pediatric cancer that starts in the muscle cells.
"This was a word my parents never heard of and now they were scrambling to learn everything they could about it," Sean said.
It was stage 4 and had metastasized into the right side of his chest.
Being so young, Sean doesn't remember much about his treatment, but he knows it was tough. He hated getting shots and his parents had to pin him down every time he got poked. When he went into the MRI machine, he was too young to stay completely still, so he had to be sedated for each scan. Sean remembers that waking up from sedation was a slog.
All in all, Sean went through five cycles of chemotherapy to shrink the tumor, then surgery to remove it, then radiation and even more cycles of chemotherapy afterward. He lost his hair and a lot of weight.
The treatment lasted a brutal nine months. But by the end, he was in remission and he stayed that way – and after all that, all he wanted to do was give back to those kids who weren't as lucky as him.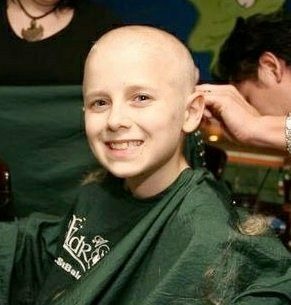 Sean grins during his shave with St. Baldrick's at his dad's event in Hong Kong in 2004. He was 9 years old and it was his very first shave.
When he was old enough to comprehend what he'd been through, Sean set his mind on shaving for St. Baldrick's. His dad, Richard, had been a dedicated volunteer and shavee at St. Baldrick's events since 2004 and founded his own event where the family was living at the time — in Hong Kong, where the event was the first of its kind.
"My parents were at first a little uncomfortable, just because they didn't want to see me bald again, because of the bad memories that are associated with that," he recalled.
But Sean is persistent and eventually won them over. He shaved that day and continued for six years, raising a whopping $125,000 for lifesaving childhood cancer research.
"Once I was able to get a better understanding of what I went through and how it's impacting many other children … I really wanted to help in any way I could," he said. "At a younger age that can be really difficult, so to be able to raise money with St. Baldrick's and shave my head in solidarity with other children who have cancer was a really good way for me to give back to all the people and foundations that helped me."
With a knack for raising money and interested in financial matters from a young age, Sean started his college journey with a clear goal in mind – he wanted to study finance. He attended Indiana University in Bloomington and was accepted into the Kelley School of Business.
Sean wasn't the only childhood cancer survivor and shavee at IU — meet Joey Chamness >
And when he graduated from college in May, his good health and good fortune was on his mind.
"I was thankful for all the support I was given from many different people and organizations while I had cancer and was grateful for the opportunity to complete my college education without any lingering side effects because I fully understand other children do not have that opportunity because of cancer," he said. "I hope that I will be able to make a bigger impact in those children's live in the future."
You can make an impact too. Fund the best research today and give childhood cancer survivors, like Sean, the chance to live full, healthy lives.
Donate >
Read more on the St. Baldrick's blog: