Today is the first day of National Cancer Survivors Month. To kick it off, 2014 Ambassador Lauren shares what survivorship means to her and gives us a peek into what life is like as a childhood cancer survivor.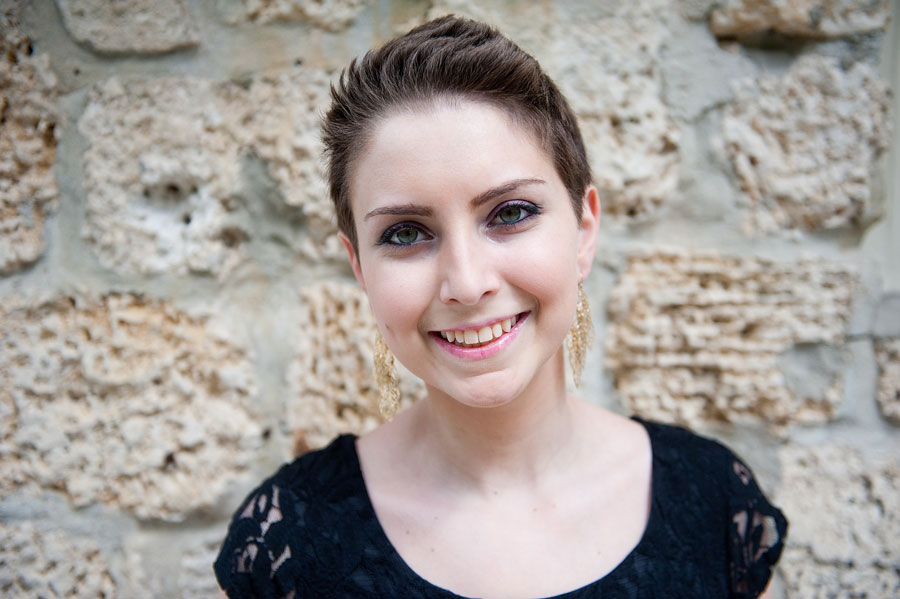 Diagnosed at age 14 while still in high school, Lauren is now 20 years old and is pursuing her dream of becoming a pediatric oncologist, so she can devote her career to both to the treatment of kids with cancer and to the research to find cures.
June 7th, 2012 is a day that will forever be etched into my memory. This was the last day of my freshman year of high school, but also the day my life was forever changed. After eating dinner, my mother began shaking in her seat as my stepfather informed me that the tumor that had been removed from my abdomen was malignant and so were the surrounding lymph nodes. I had stage 4 neuroblastoma.
I felt a sense of doom like my world was collapsing right before my eyes. I ran to the bathroom and as soon as the door closed, tears began rolling down my cheeks. I was fearful of losing my hair and, more importantly, my life. The next few weeks were spent questioning all my wrongdoings and every opportunity I had let slip by, trying to figure out why I deserved this fate.
I immediately began frontline treatment – chemotherapy, radiation, and a stem cell transplant. This therapy caused many long-term side effects, including bone and muscle pain, infertility, heart damage and hearing loss. I never imagined that as a young adult I would have already tried and failed at freezing my own eggs for future children and experience bone pain so severe at times that even medicines couldn't mask the pain.
We need research so these children with cancer can become the next presidents, doctors, teachers, inventors, and researchers who find better cancer treatments, Lauren says. Donate to lifesaving childhood cancer research today >
There is a misconception that when a cancer patient finishes treatment and is in remission, cancer is behind them and they can move on with their life. Even as a survivor, the shadow of cancer is always there.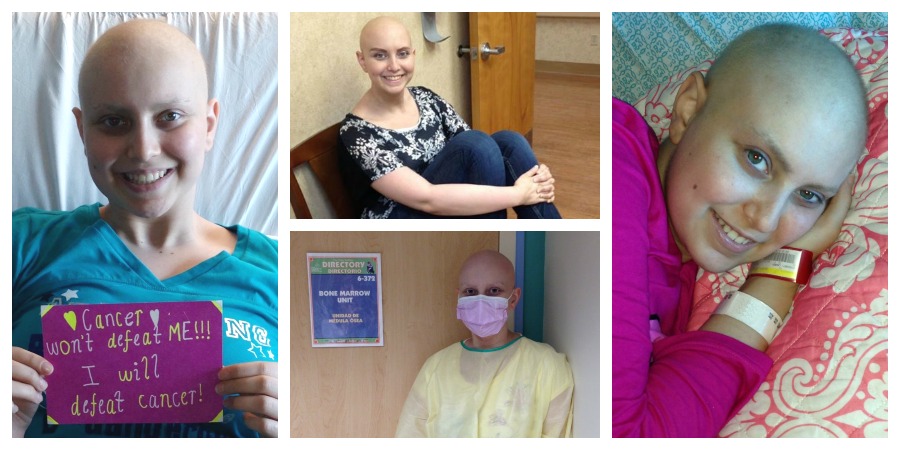 Lauren was diagnosed with neuroblastoma as a freshman in high school.
I live in fear of further heart damage from the chemotherapy I received and I don't sleep some nights worrying about a relapse or onset of some secondary cancer. As a young woman, I have already had to change my concept of motherhood. Being a mother no longer means raising a child genetically related to me; being a mother means displaying love, serving as a role model, and caring for a child.
Luckily, during my treatment, I got the chance to try a targeted immunotherapy drug called Unituxin. Unituxin assists the immune system in locating and destroying any remaining cancerous cells.
I honestly do not think I would be here today if it wasn't for Unituxin and the St.Baldrick's-supported research that made that breakthrough possible. Unituxin saved my life – and so far, it hasn't negatively affected my quality of life as a survivor.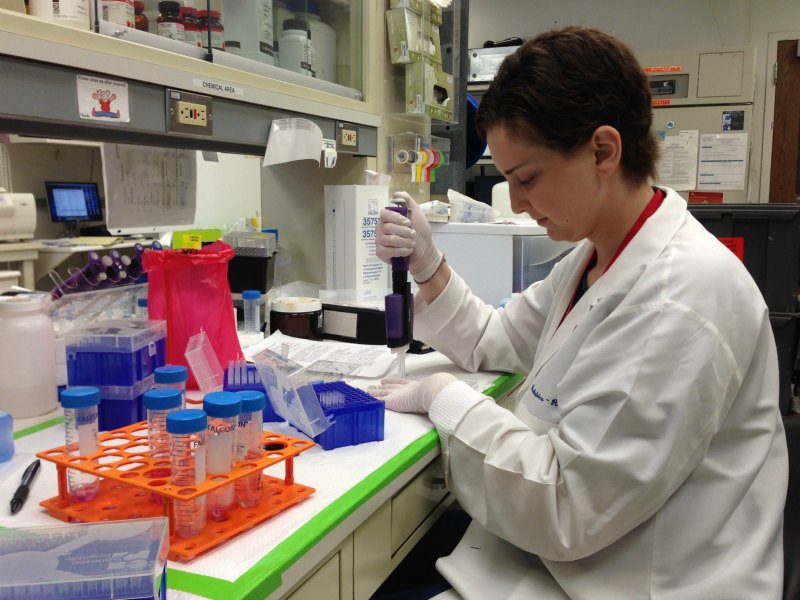 Lauren completed an internship with St. Baldrick's Scholar Dr. Dean Lee, during which she ran experiments on her own blood, leveraging her childhood cancer battle to further research into a cure.
Though the symptoms from Unituxin were severe and I spent countless weeks in the pediatric intensive care unit and oncology units recovering from each round of therapy, the symptoms generally subsided after the conclusion of each round. None of these symptoms still persist, unlike the side effects of chemotherapy, radiation, and my autologous stem cell rescue.
St. Baldrick's and the support of donors like you made Unituxin possible. And now with FDA approval, it's helping kids with neuroblastoma everywhere >
It's been difficult at times, but I'm grateful to be alive. These challenges I've experienced have only helped me to become a stronger person. Now when I face difficulties in my life or academics, I look back on the larger hurdles I have already overcome. I set goals for myself that a few years ago seemed unrealistic or impossible – running a half-marathon, shadowing physicians, traveling the world and experiencing other cultures and ways of life.
For me, survivorship is living my best life, regardless of the cards I have been dealt. I still aspire to reach my goals and I won't let the long-term side effects stop me from accomplishing them.
Survivorship is giving back to the community that saved my life. Survivorship is advocating for increased awareness for pediatric cancer and more funding for research, so future generations don't face such brutal treatments. Survivorship is providing inspiration to other patients. I am one of the lucky survivors, so I will do all I can to improve the outcome for future children.
With advancements in science and a recent emphasis on more targeted and less toxic treatment, I want to see children diagnosed with other cancers to have the same opportunities and chance at survival that I have been given.
Like Lauren said, being "cancer free" doesn't mean the journey is over. The effects of cancer are lifelong — but they don't have to be.
Fund the best research today and give childhood cancer survivors the chance to live long, healthy lives.
Donate >
Read more on the St. Baldrick's blog: