A shavee℠ shares how the matching gifts program has helped him fundraise.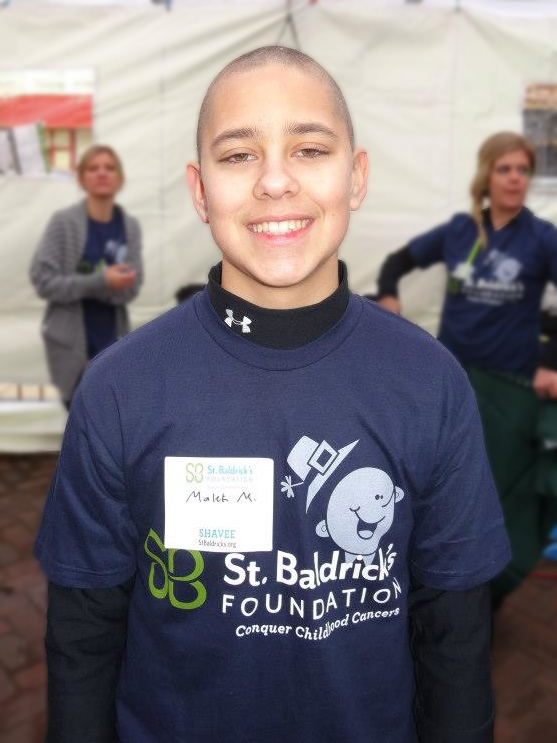 Malek after having his head shaved at a St. Baldrick's event in 2013.
My name is
Malek Mostafa
and I am 14 years old. I learned about the St. Baldrick's Foundation in fifth grade when I became friends with
Ben
.
Ben lost his 5-year-old sister, Lindsey, to a rare type of brain cancer called atypical teratoid rhabdoid tumor, or ATRT. Every year since 2008, Ben and his friends have shaved their heads in honor of Lindsey. When I heard about this, I immediately wanted to support Ben.
Since 2011, I have raised money for St. Baldrick's as a shavee on Team Lindsey. In three short years, I have raised over $10,000 with the help of the matching gifts program.
Most of my donations have come from people that my mom works with. The company my mom works for will match any amount you donate to St. Baldrick's from $20 to $500. Because of the matching gifts program, I have been able to set my goals higher than I otherwise would. It has encouraged me to raise more money.
When I send out my letter each year to my mom's co-workers, I like to mention that their company will match donations of $20 or more. This is my fourth year as a shavee and I hope to raise another $2,000 with the matching gifts program. Currently, Team Lindsey is in its seventh year of participating with St. Baldrick's, and together we have raised almost $100,000. Not bad for a bunch of kids!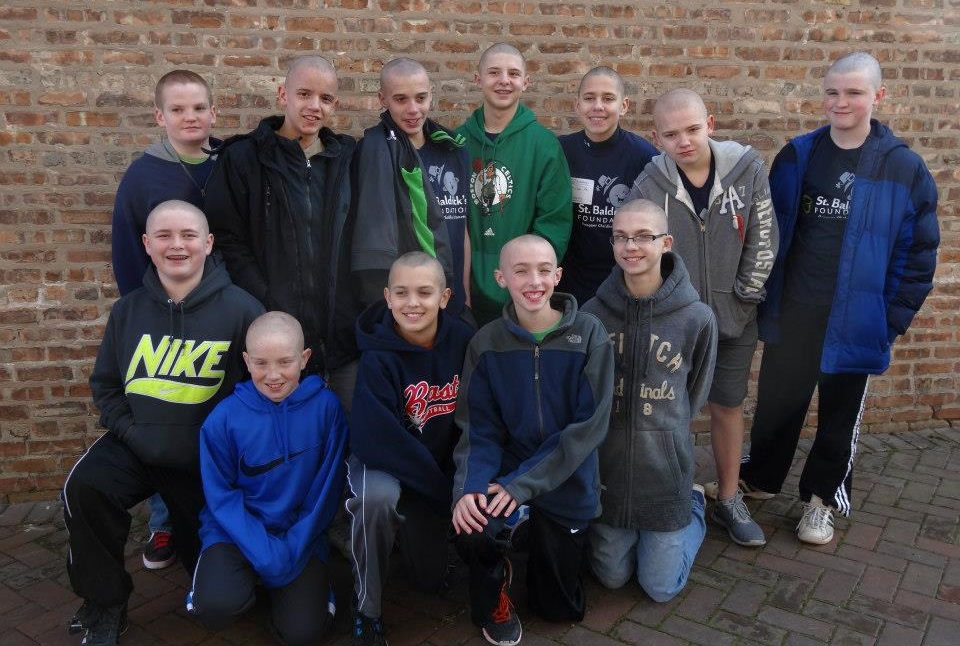 Team Lindsey in 2013.
I am doing this because I know that this foundation funds research to help find cures for kids' cancer. I know that being a part of St. Baldrick's and raising money will help them one day
Conquer Childhood Cancer
and I can say that I was a part of it.
So, when you are reaching out to people to raise money, always mention the matching gifts program. It's a great way to increase your donations! If the person who is donating is not sure if their company will match their donation, you can tell them that they can search for their company name on the St. Baldrick's matching gifts page. It's that easy!
To see if your company will match your gift and to find everything you need to apply, visit our matching gifts page.
Matching Gifts
More questions? Read our matching gifts Q&A. Can't find your answer? Email matchinggifts@stbaldricks.org.
Get more fundraising tips on the St. Baldrick's blog: