Alyssa feels a boost of confidence after saying goodbye to her hair. You can, too!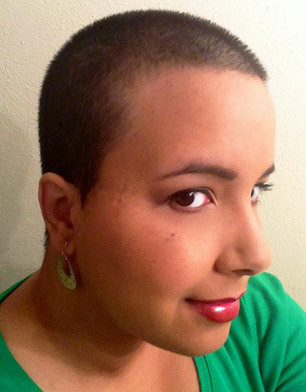 Alyssa after shaving her head for St. Baldrick's.
Something strange has been bubbling since
I shaved my head
and I wasn't exactly sure what it was. However, after way too much self-reflection, I think I've figured it out: Shaving my head has boosted my confidence.
This is a development that I did not expect. I bought lots of scarves and earrings in anticipation of self-consciousness, but those scarves lasted about two days when I decided to just rock the baldness.
Maybe it's the dramatic makeup that looks more fun with a shaved head, or the fact that people will look at your whether you want them to or not. Whatever it is, my confidence levels have risen beyond what they were a month ago, and it's been awesome.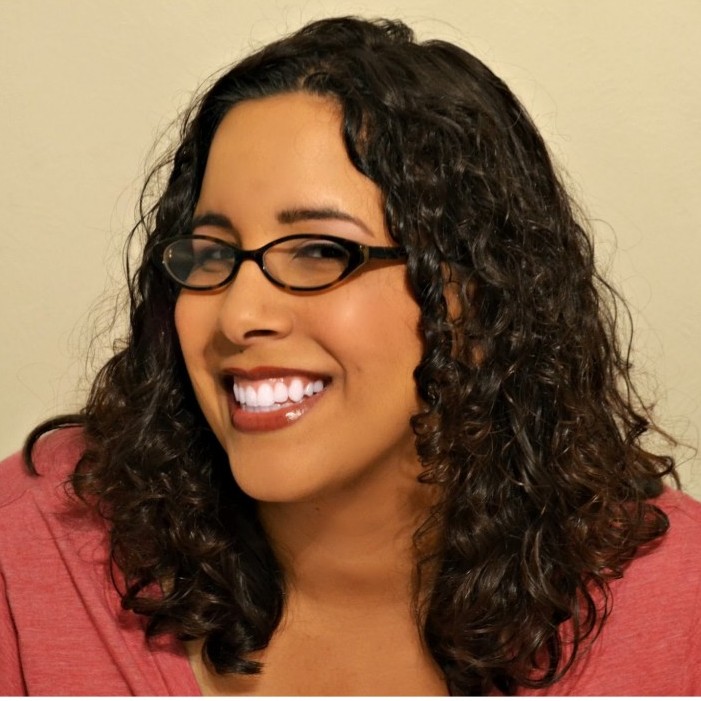 Alyssa before she shaved her head.
I get a lot of compliments on my buzz cut, which is now just a tad too long to be considered a shaved head. I think that most of them are because it's something new and not necessarily because they like the look. But regardless of the opinion behind their exclamations of "I love your hair!" and "It looks good!", I take every single one and appreciate it. (Maybe it's the Texan in me, maybe I'm getting older, but you don't turn down a compliment.)
My favorite compliment has been from an older woman who stopped me in a parking lot and said, "Hang in there – I'm a survivor, too." When I explained my involvement in St. Baldrick's, she gave me a high-five and said I was amazing. As she walked away, I told her that she was amazing and she gave me a smile and a thumbs-up. It was wonderful and overwhelming and made me cry the entire way home.
There are also those who I can tell think I'm going through treatment and won't look me in the eye. I cannot judge them for glancing at my scalp and looking away quickly — they may not handle illness well or my hair may be a painful reminder of a loved one. But their furtive glances are a reminder for me: a reminder that this look was a choice for me, but it is not for so many others. That while I'm contemplating how fun a pixie cut might be in a few months, there are so many who are contemplating whether or not they have a few more months. It helps me to honor the children's cancer research that St. Baldrick's funds.
Alyssa made business cards to give to anyone who asks her why she shaved her head.
This has been a worthwhile adventure, even more than I anticipated. I'm even thinking about doing it again in a few years, when
my hair is long enough to donate
again! When people ask why, I tell them about a little girl in Target, maybe about 7 years old, who looked at me and said, "I like your head. It's cool."
I told her about St. Baldrick's, talking more to her parents than to her, but I had to cut my spiel short as I became choked up. The sweetness of her compliment struck me, and I was grateful for teeny blonde girls who have the courage to speak to a stranger and give compliments like that. One day she is going to tell someone who truly needs it that she likes their head, and I am proud of her for it.
Originally posted on we heart this.
Need a confidence boost? Shave your head for children with cancer and see what Alyssa's talking about!
Be a Shavee
Read more shavee stories on the St. Baldrick's blog: