All it took was seeing a poster inside a Supercuts to inspire 9- and 7-year-old sisters Kaela and Mara to shave their heads to raise awareness and money for
childhood cancer research
. "We weren't even supposed to be at the Supercuts that day, but a packed day brought us there, and they courageously decided to shave their heads," said their mother, Melissa.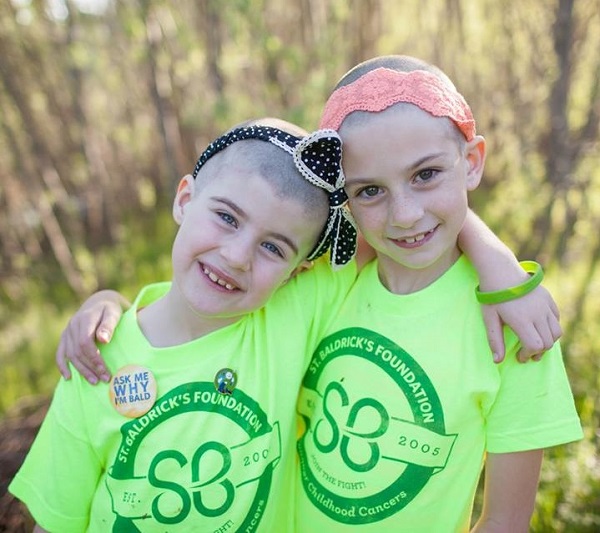 Kaela, right, and Mara after shaving their heads.
Appropriately named "
Team Brave
," Kaela and Mara began fundraising and recruiting other shavees for their St. Baldrick's team. "We couldn't be prouder and it is great to see that their confidence and joy is contagious," said Melissa.
In no time they had recruited nine shavees, including their dad, younger brother, and twin cousins. A classmate and her brother joined the team after hearing Kaela and Mara share in front of their school what they were going to do and why it is important. "I want everyone to know that shaving our heads isn't a big thing, but having cancer is," said Kaela.
Up until this experience, neither girl knew or understood what childhood cancer was, but "they just have a heart to give and help and saw a tangible way they could do just that," Melissa said.
The team raised over $4,100 in just three weeks before they braved the shave at the Westfield Galleria event in Roseville, California, helping the event raise nearly $150,000.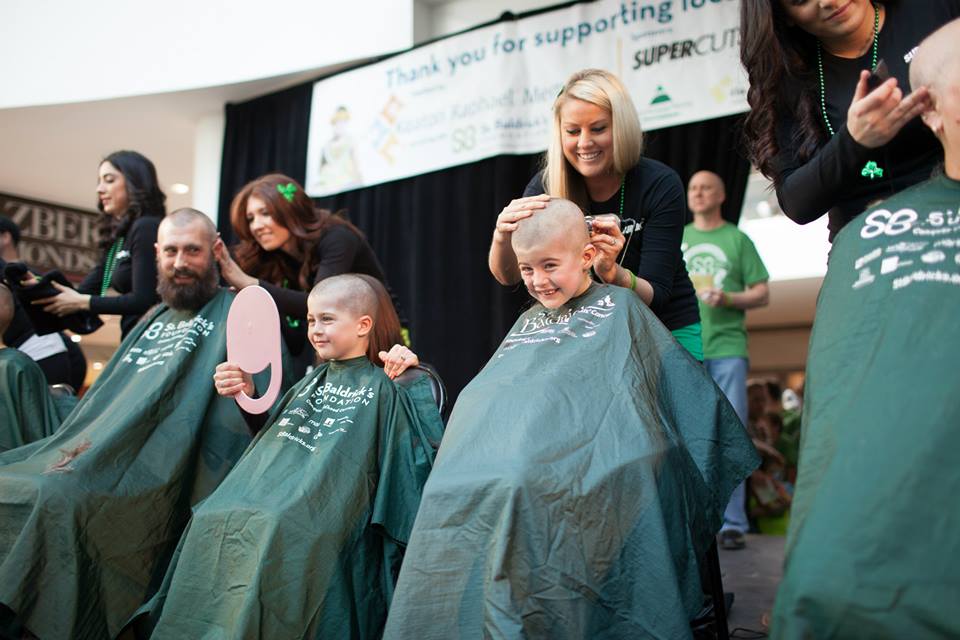 Members of Team Brave getting their heads shaved at the Westfield Galleria event.
"They have brought so much awareness to their teachers and so many people came to cheer them on. Most of them were in tears," Melissa said. A friend of Melissa's who came to support Kaela and Mara during their shave was so inspired by their selflessness that she joined their team later that day and had her husband shave her head when she got home!
Although the girls have received lots of support for their brave act, the reception among their peers hasn't been entirely positive. "When someone made fun of our oldest the other day, we were able to sit with her and talk about how it felt," Melissa said. "It's amazing to bring it back to the main point of shaving their head which is bringing awareness, putting yourself in someone else's shoes, and developing a compassion for someone they don't even know personally."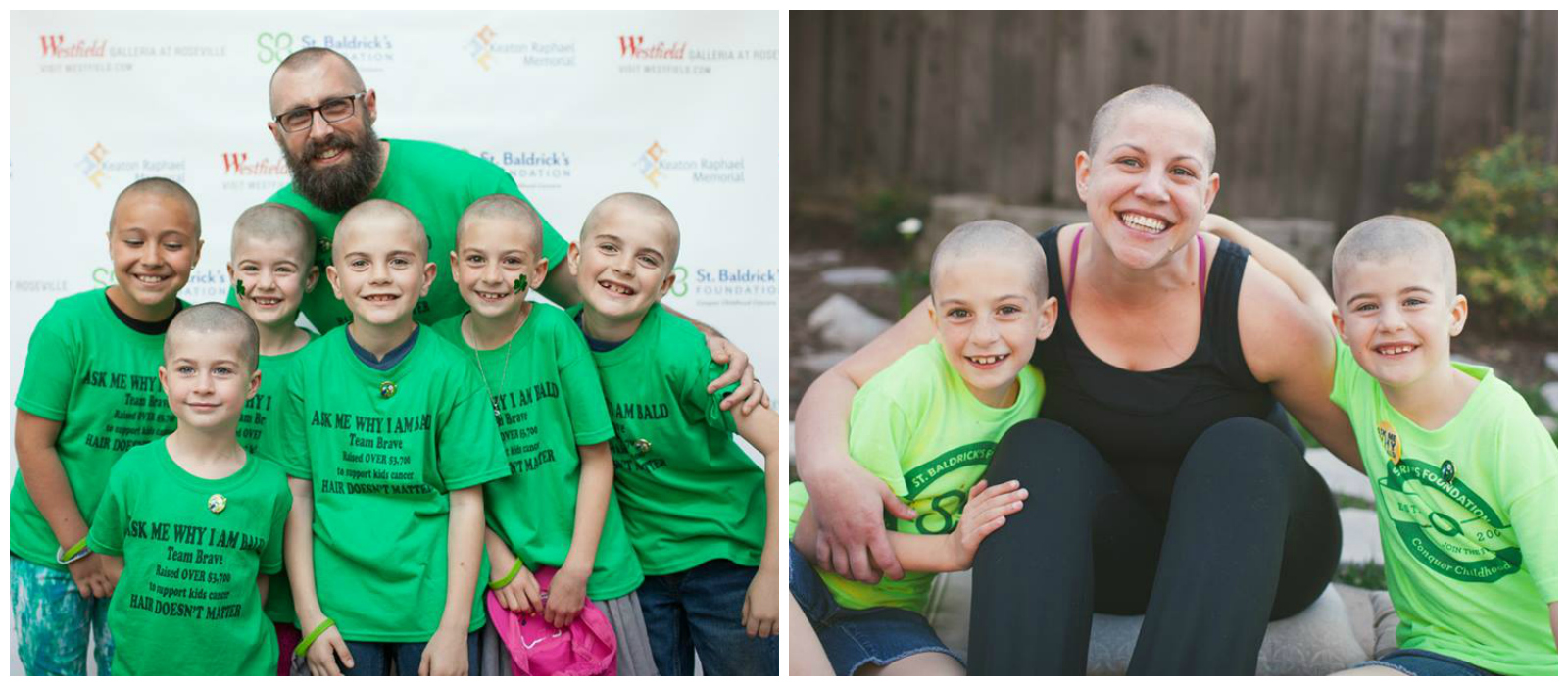 Left: Team Brave after shaving their heads. Right: Misty, center, was inspired by Kaela and Mara to shave her head in support of kids with cancer.
Both girls are already counting down the days until "Team Brave" comes back next year, and they have already recruited other girls their age to join them in shaving their heads. Melissa said, "We hope our girls' act of kindness will inspire people to make a difference in the lives of children who are battling cancer."
You can shave your head and make a difference for children with cancer.
Be a shavee
Read more shavee stories on the St. Baldrick's blog: