Megan is shaving her head in honor of her son, Finn, at the fifth annual 46 Mommas Shave for the Brave this weekend. Join Megan — be a shavee℠!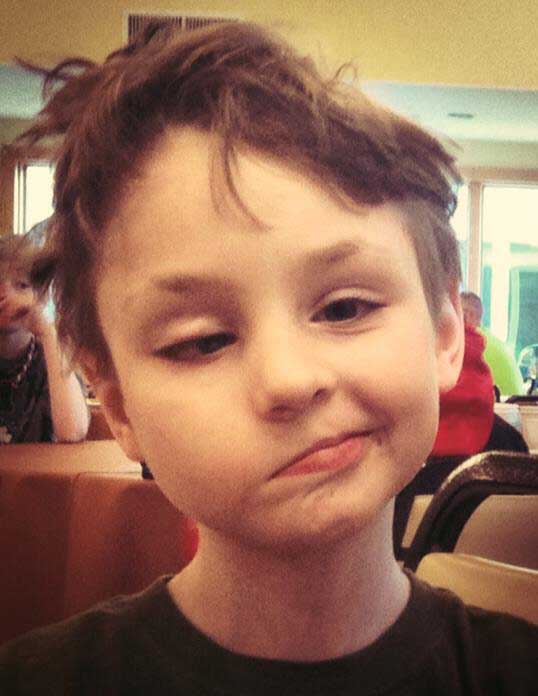 Finn was diagnosed with brain cancer when he was 5.
Cancer, you shattered our normalcy, but not our ability to create a new normal.
You stole precious time away from Finn's childhood, when he was just starting kindergarten, but he is here to gain it back.
You took half of my sweet Finn's smile, but not his kind spirit. His smile is so big it shines through.
You kept me from hearing his voice for two months, but he fought to speak again.
You took his ability to walk for over a year, but Finn fought to run as a child should.
You took some of his hearing, but he still is the best listener.
You took some of his vision, but Finn sees the most beautiful things.
Cancer, you cannot break a child's spirit, and you will not break mine! I will fight to end you!
Help Megan reach her fundraising goal! Donate on her page.
Join us in the fight to end childhood cancer. Be a shavee or see how else you can get involved.
Be a Shavee
Get Involved
Read more from the 46 Mommas: