News
---
Instead of being bound to a specific project, researchers who receive the Robert J. Arceci Innovation Award are given the resources and the freedom to go wherever their curiosity, pioneering spirit, and passion for kids' cancer research takes them — and the newest awardee, London's Dr. Sam Behjati, has those three characteristics in spades. Read on (and watch the video!) for more about this innovative award and its first international winner.
Where do cancer tumors come from?
That is the question that gets Dr. Sam Behjati's gears turning. It keeps the researcher combing through genes in his lab near London. It's the question he wants to answer to help kids with cancer.
And as the first international winner of the Robert J. Arceci Innovation Award, it's a question Dr. Behjati can now explore freely — wherever it may take him.
---
News
---
Today we're announcing a new childhood cancer research grant unlike any other. Rather than funding a specific research project, this award is giving one talented researcher the freedom to pursue whatever discoveries he finds over the next three years. Read on for more about why this award is so revolutionary, the brilliant man who inspired it, and the lucky winner who's changing lives of kids with cancer.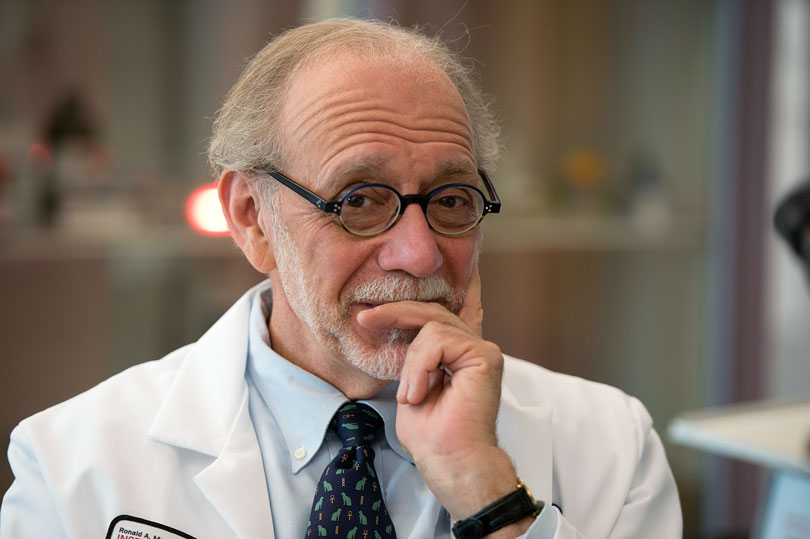 The Robert J. Arceci Innovation Award was inspired by Dr. Arceci, a beloved childhood cancer researcher, innovator, and champion of researchers everywhere.
There's a big problem with childhood cancer research today. And it goes beyond the funding shortage.
---
« Newer Posts