Someone you know is shaving their head for childhood cancer research and is asking YOU for a donation. But why should you give?
1.  Because the research St. Baldrick's funds saves lives.
Every year, 300,000 children are diagnosed with cancer worldwide. And in the U.S., more children die of cancer than from any other disease. The St. Baldrick's Foundation works hard to fund research that will make the biggest impact for kids with cancer, because childhood cancer research saves lives.
See the impact of your dollars >
2.  Because St. Baldrick's funds a whole lotta childhood cancer research.
The St. Baldrick's Foundation funds more childhood cancer research grants than anyone besides the U.S. government. We've given over $230 million in grants to doctors and scientists across the globe. Donors like you made that happen.
Check out our 11 different grant categories >
3.  Because there's more than one kind of cancer.
There are more than a dozen different types of childhood cancer and even more subtypes. Kids with cancer are relying on all of us to help fund the research that will give them the chance to survive and thrive.
Looking for a shavee to support? Find an event near you and donate towards their fundraiser >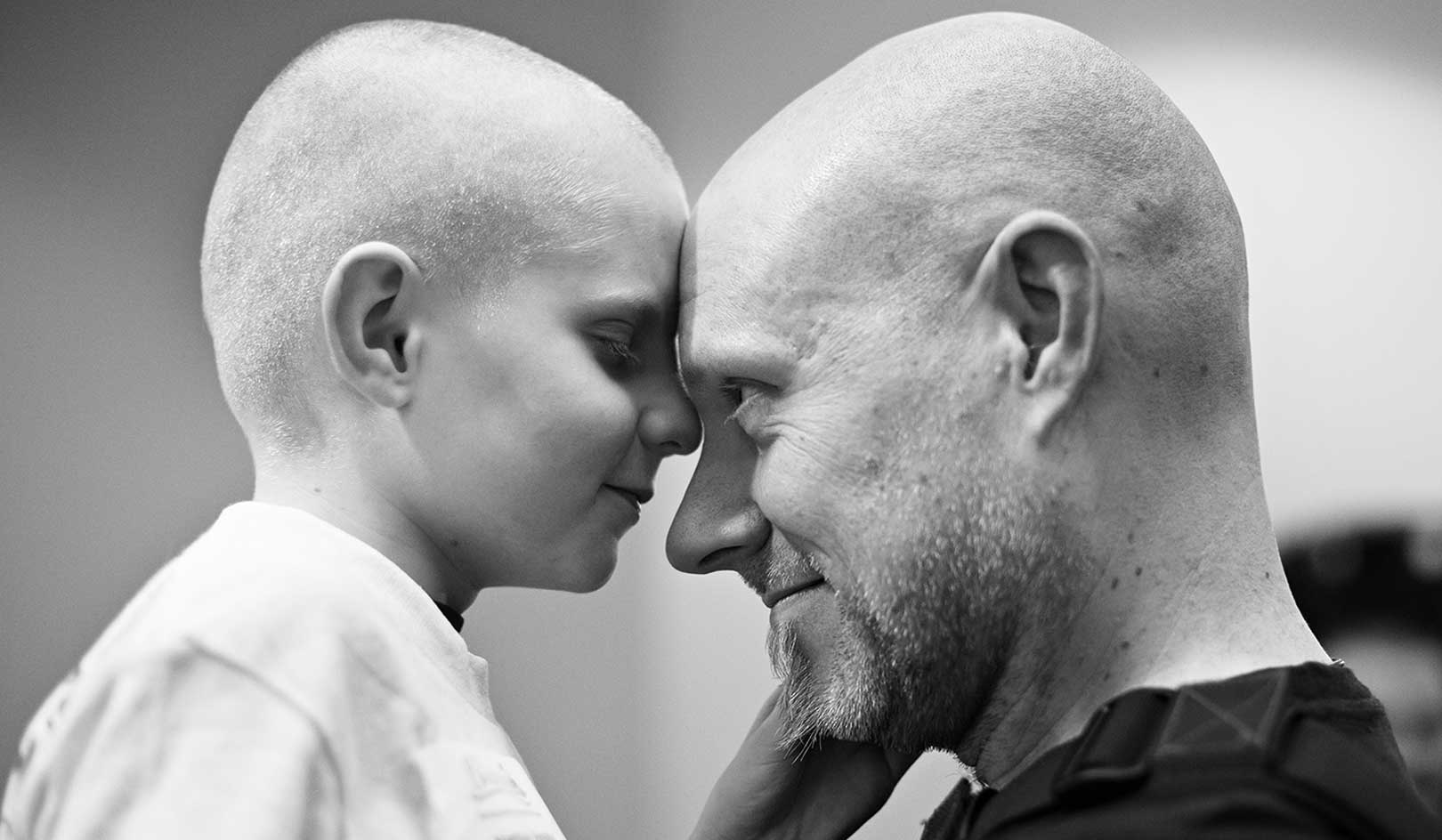 Matthias, who had retinoblastoma, hugs his father after they shaved for St. Baldrick's. Photo by Jennifer Sherrick.
4.  Because progress is being made, thanks to people like you.
This is an exciting time for cancer research. New treatments are making it possible for more children to overcome cancer and grow up to live long and healthy lives. And by funding collaborative research, like the first-ever Pediatric Cancer Dream Team, we're helping move research forward in new ways.
5.  Because kids are at the heart of everything we do.
Children with cancer have big dreams, just like healthy children do. They want to go school, share secrets, explore the world, and grow up to do great things. You help give them that opportunity.

Meet Brooks, Julia, Kellan, Maya and Zach: our five St. Baldrick's Ambassadors >
6.  Because childhood cancer research is underfunded.
All types of childhood cancer combined get only 4% of the U.S. federal funding for cancer research, and very little support from pharmaceutical companies. Childhood cancer research relies on private foundations like St. Baldrick's to fill the gap — and it's a big one.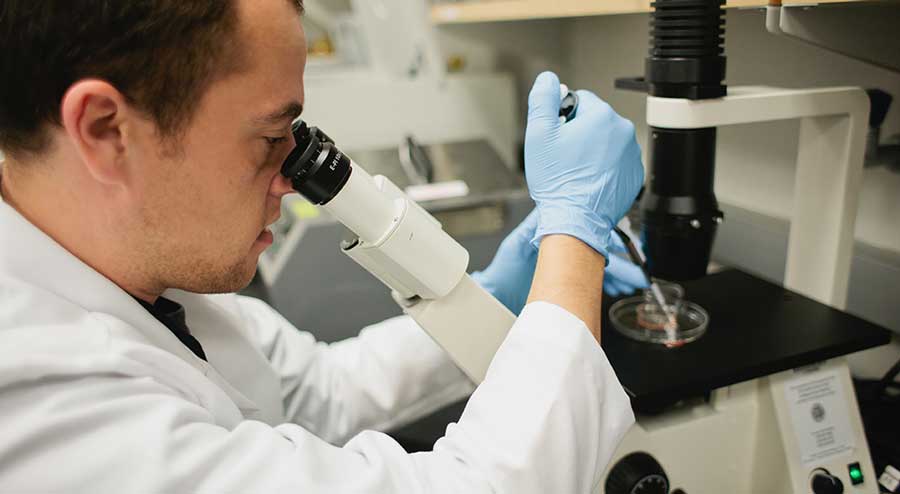 A St. Baldrick's researcher at work in the lab.
7.  Because two-thirds of children treated for cancer live with long-term effects.
Effects from harsh treatments, including heart problems, loss of hearing and sight, and secondary cancers, are common among childhood cancer survivors. Our researchers are working to both help and prevent these problems by developing better treatments.
Read about Clayton, a boy who beat cancer only to be diagnosed with a secondary cancer caused by his treatment >
8.  Because we're all about childhood cancer research.
Other organizations might fund everything from support groups to places families can stay during hospital visits — and those are great things! But if you want your donation to go only to research, that's what we do. We fund the best childhood cancer research, wherever it takes place.
How do we pick which research projects to fund? Take a peek behind the scenes of our grant application and scientific review process >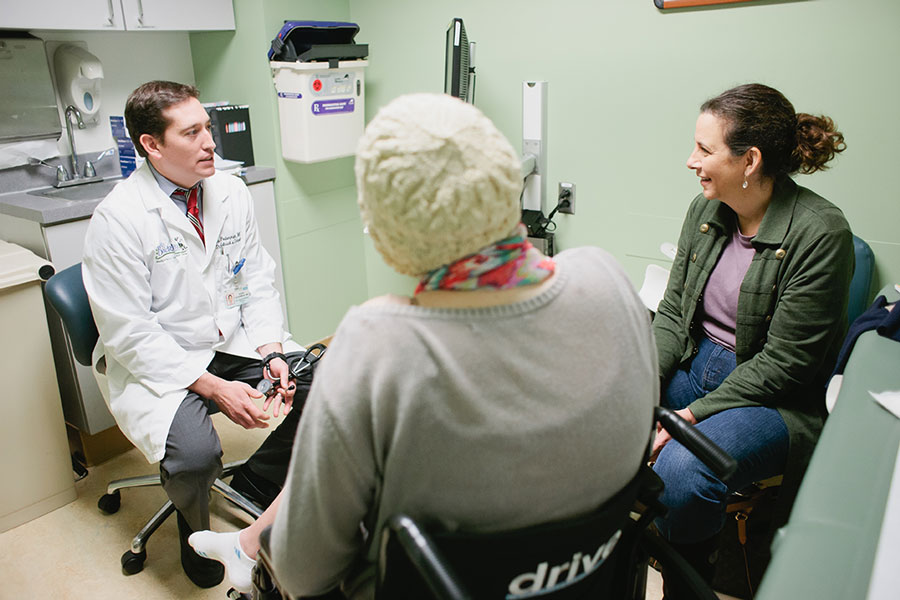 Dr. Noah Federman, a St. Baldrick's Scholar, talks with 2012 Ambassador Emily and her mom.
9.  Because we care about where your money goes.
The St. Baldrick's Foundation is committed to transparency, accountability, and efficiency, and we strive to make the biggest possible impact with each dollar raised. We take meticulous care of the funds raised by our volunteers to send every possible dollar to our researchers.
Where does the money go? Check out our financials >
10. Because kids are special!
Kids are special — and we treat them that way. They're not just mini adults. They need treatments developed especially for their bodies and their cancers.
That's what we're all about — all childhood cancer research, all the time.
---
Take childhood back from cancer AND help a shavee meet their goal! Find an event near you and give today.
Donate to a shavee

Read more from the St. Baldrick's blog: