Honored Kid Jack is selfless, brave, passionate, and funny. The seventh grader works hard, even when the odds are against him and if he could be friends with everyone in the world, he would be. In a word, Jack is special. Even cancer couldn't take that away from him. And that's what makes him a legendary hero to us — and this year's League Champion of the St. Baldrick's League of Legendary Heroes. You can be a legendary hero too! Get started today.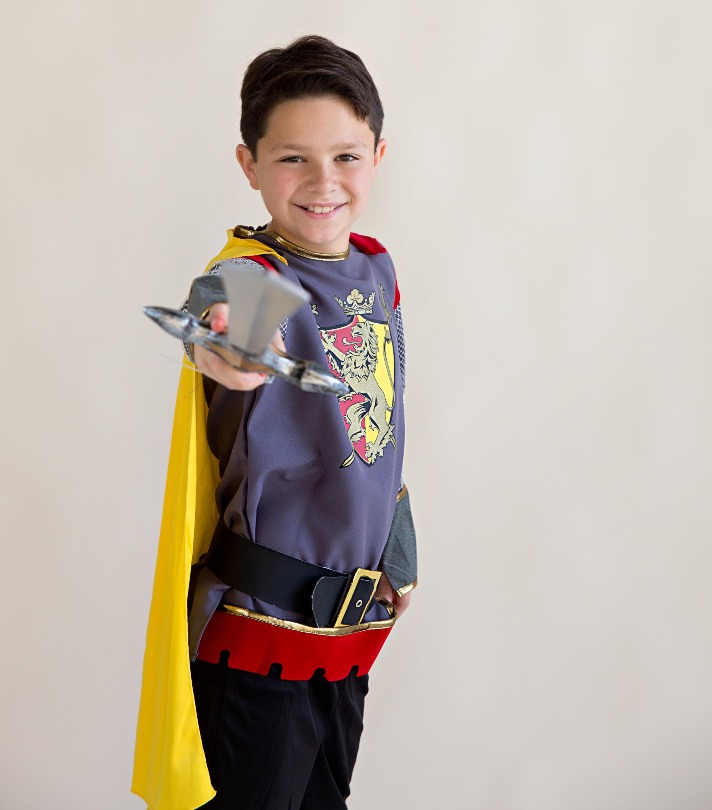 Jack was named 2018 League Champion for the League of Legendary Heroes because of his dedication to fundraising for kids' cancer research. Photo by Courtney Van Alice Photography
Driving home from a visit with her sister, Vickie decided to run an errand. She pulled into the parking lot at Office Depot and stopped the car, expecting her son, Jack, to get out with her. But he didn't.
"He's like, 'I can't get out of the car, Mom. I can't move,' And I was like, 'What? You were just wrestling with your cousin.'"
She called her sister, who wasn't convinced. Vickie was skeptical herself, but also worried. She thought this incident might be part of an emerging pattern. First, Jack complained of back pain after a fall, and then problems walking. But x-rays showed nothing.
So, they made a detour and that trip to Office Depot turned into a second trip to the pediatrician's office. The doctor guessed that it was a pinched nerve and referred them to an orthopedic surgeon.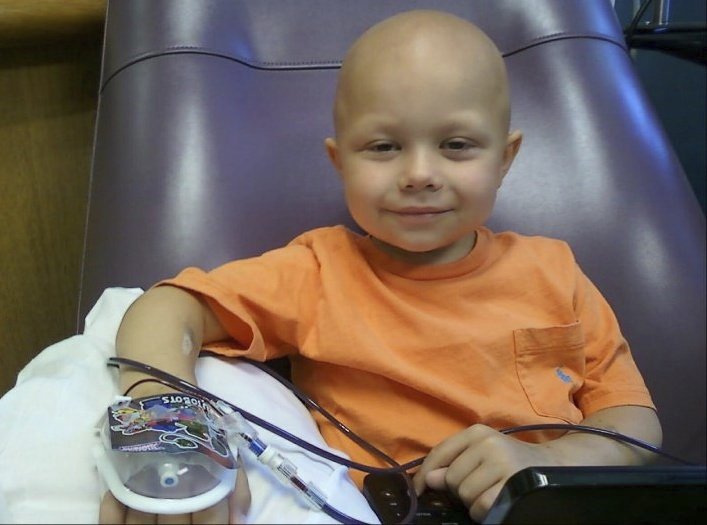 Jack was just 4 years old when he started treatment for leukemia.
"That whole night, he would not walk at all. We were trying to do things like get his pajamas on without him thinking about it. He wouldn't do it," she said. "That night, overnight, he slept in our bed and he was crying in his sleep."
It wasn't a pinched nerve. On the day before Thanksgiving in 2009, Vickie and her husband, John, found themselves in a small room in the hospital, waiting on pins and needles for the results of the blood work.
"Of course, the doctor comes in and Jack says he has to pee," Vickie said, chuckling. "I always have to say this part of the story, because this is such a typical kid thing to do. We are anticipating, waiting, and he's like, 'Mom, I have to go to the bathroom!' Because he's clueless of what was going on."
When they got back, Vickie noticed that the doctor had tears in his eyes. Jack's blood work was not normal, he said. The little boy needed to get to the Children's Hospital in Chicago right away.
Jack poses for a family photo with his parents and twin sister, from left to right: Vickie, John, Mackenzie and Jack. Photo by Courtney Van Alice Photography
The Diagnosis
Their oncologist at Ann & Robert H. Lurie Children's Hospital confirmed that it was acute lymphoblastic leukemia, a cancer of the bone marrow and blood, and the most common cancer found in kids.
"When they did his bone marrow, 96% of his bone marrow was cancer and that is why his legs were hurting so bad," Vickie said.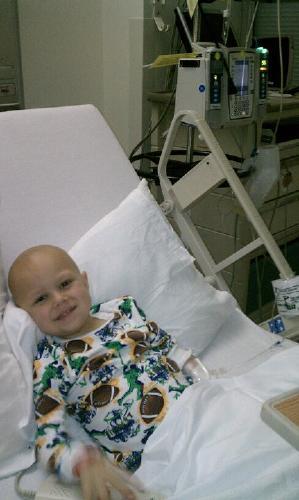 Jack in the hospital in 2010, shortly after his diagnosis. Even during treatment, Jack liked to give back. He collected fun band-aids and distributed them to hospitals, because he knew how much a cool band-aid could help a kid during a procedure.
The night of Jack's diagnosis, the oncologist sent them home for Thanksgiving with instructions to hurry back the next day or if he developed a fever.
It was a brief reprieve.
As Thanksgiving dinner was being served, Jack spiked a fever and they rushed back to the hospital, where the 4-year-old started chemotherapy the next day.
He would continue treatment for the next three years and six months.
"He spent, I want to say, 77 nights in the hospital the first year. He missed 96 days of kindergarten. He got fevers often, he threw up often. But it never left him down. It really didn't. He still smiled. He'd vomit and then start playing again," Vickie said.
The Shave
The first time Jack shaved with St. Baldrick's was just four months into his cancer treatment. There wasn't much to shave – just wisps spared from the side effects of chemotherapy – but that didn't matter to Jack.
A bunch of his family members had shaved, plus it was for a noble cause – to raise money for pediatric cancer research to help kids like him.
"He got up there, so proud," Vickie said. "Everybody was cheering for him."
Now 12 years old, Jack is in remission. On March 10, after five years off treatment, he'll be officially declared a survivor. That big day also happens to be his mom's birthday and will be "the best birthday present ever," she said.
He's in seventh grade and made the soccer team at school this year. He plays basketball and will try out for volleyball too. Because of long-term effects from his treatment, he's smaller and might be slower than his teammates, but they can't beat his work ethic. He's out on the court or in the gym practicing when other kids his age are sleeping. He works hard in school, even though it can be challenging for him, and he's at ease with adults and kids.
"He is a huge advocate, an amazing resource to so many people," Vickie said. "I am just the proudest mom on Earth."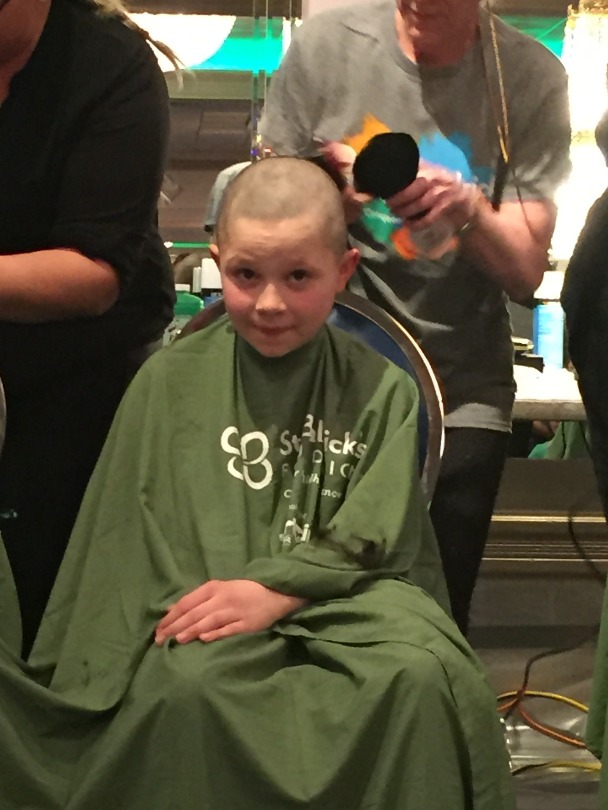 Jack, a shavee and team captain, rocks the bald for kids' cancer research. This year he has his eye on the shiny trophy that goes to the top team at his event. He's determined to win it!
And all these years later, Jack is still shaving.
Because he is such a dedicated shavee, Jack was inducted into the League of Legendary Heroes, a group of exceptional volunteers who have participated in St. Baldrick's events for three or more years. In special knighting ceremonies at his local event, Jack was knighted as a Squire of Hope in 2013 and then as a Knight of the Bald Table in 2017.
"Every year, he gets to do the knighting at this event and when he got knighted, other cancer kids got to do it," Vickie explained. "You could just see the pride in his face. He was so excited, because all of his uncles were standing up there with him, all of his cousins, because they've all been doing it together. He was just so proud."
Jack's future with St. Baldrick's is clear. He's on his way to the top of the ranks of the League of Legendary Heroes and beyond, so other kids don't have to go through what he did.
"He's said he will never stop," Vickie said. "Until there's a cure."
Join Sir Jack on the League of Legendary Heroes and be a hero to kids with cancer — get involved today.
Get Involved
Read more on the St. Baldrick's blog: