Aubrey made headlines for the Mother's Day cards she designed and is selling to benefit children's cancer research. Her mom, Vanessa, recalls what Mother's Day was like last year when Aubrey was beginning treatment for childhood cancer.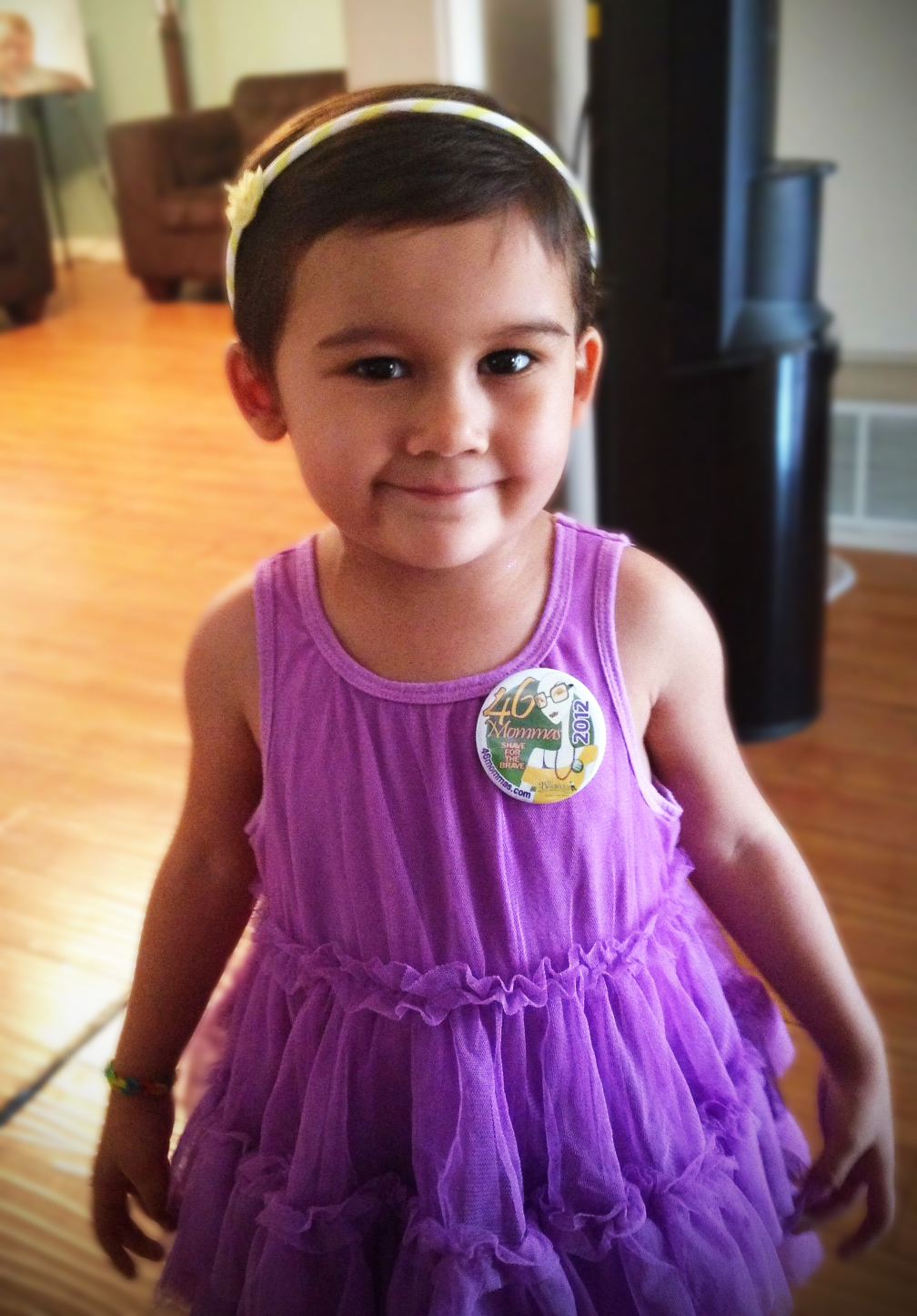 Aubrey was diagnosed with acute lymphoblastic leukemia when she was 2.
Mother's Day has a completely different outlook this year compared to last. Last year, we were only 10 days into the start of saving my daughter Aubrey's life.
It was a day where the only thing I could do was take deep breaths, minute by minute, through all of the sleep deprivation and confusion. I was trying to make sense of what had just happened to our world while focusing on Aubrey's treatment plan.
We had only been home from the hospital two days and I was trying to hold on to what was normal for our family by working with the Ontario Citizens Bank Arena to get us private box seats for the Disney on Ice show we already had tickets for. With Aubrey's new diagnosis of acute lymphoblastic leukemia (ALL), we couldn't afford to expose her to any extra germs that large crowds would undoubtedly bring.
Thanks to God's grace and our tremendous support group of friends and family, we have made it one year and Aubrey is in maintenance treatment for ALL. She is thriving, happy, and has had a remarkable year, despite the occasional hard days. She is a rock, she is my hero, and every day I stand in awe of how well she has handled everything with such a fighting spirit.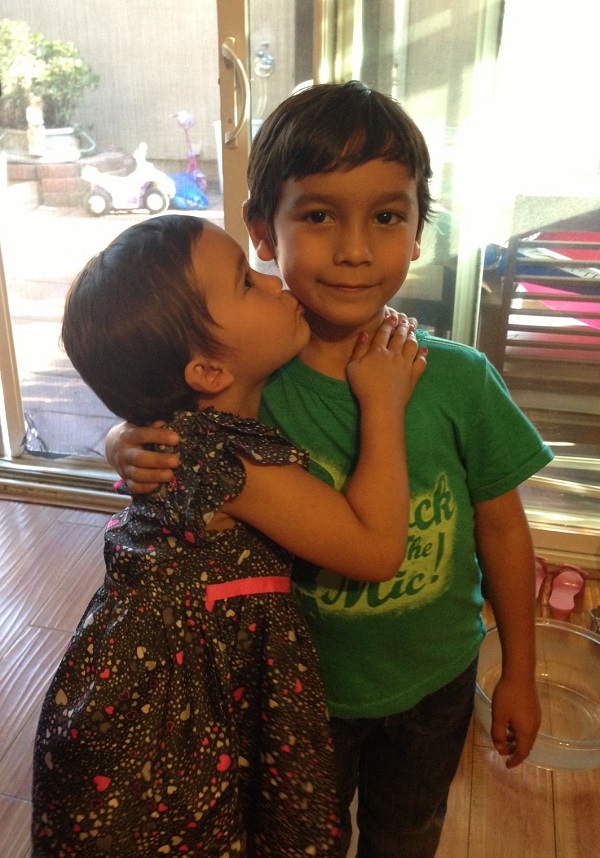 Aubrey and her big brother, Aiden.
She once told me that I was brave, and I am thankful she hasn't ever seen or felt the fear and worry I have for her at times. I told her she is the bravest little girl I know. Together we will fight, stand strong, and conquer this leukemia.
Aubrey is a junior nurse who loves Rapunzel, Ariel, and now Anna and Elsa from the Disney movie "Frozen." Her heroes are Jesus and her big brother, Aiden. Her passion is painting and drawing, and it melts my heart that when she grows up she wants to be a mommy.
Painting has been Aubrey's go-to through this past year during chemo treatments, clinic visits, and lumbar punctures. That is why we are using her talent to sell Mother's Day cards featuring one of her paintings to raise money for children's cancer research through the St. Baldrick's Foundation.
We are traveling to Boston in July to shave my head at the fifth annual 46 Mommas Shave for the Brave. Seeing Aubrey's once-bald head, I want her to know I stand courageously bald with her. We will raise as much money as we can to provide funds for childhood cancer research so that better treatments and cures can be found.
Right now, to me, motherhood means being your child's advocate to ensure they have the best quality of life while enduring childhood cancer treatment, coupled with giving them a balance of protection and freedom so their personalities can soar.
It also means giving just as much energy, love, and focus to your other child so they know how much they are loved.
This year will be different than last year because our family has a clear path and direction from God. By Mother's Day, we will have sold well over 5,000 cards and raised over $25,000 for childhood cancer research with the support of folks around the world, all thanks to my girl's talent and inspiration.
That is the best Mother's Day gift I could receive, alongside having my two little ones with me relaxing in the pool after a busy week of card assembly mayhem!
Give a gift that gives back to countless families. Donate to childhood cancer research.
Donate
You may also like these stories: